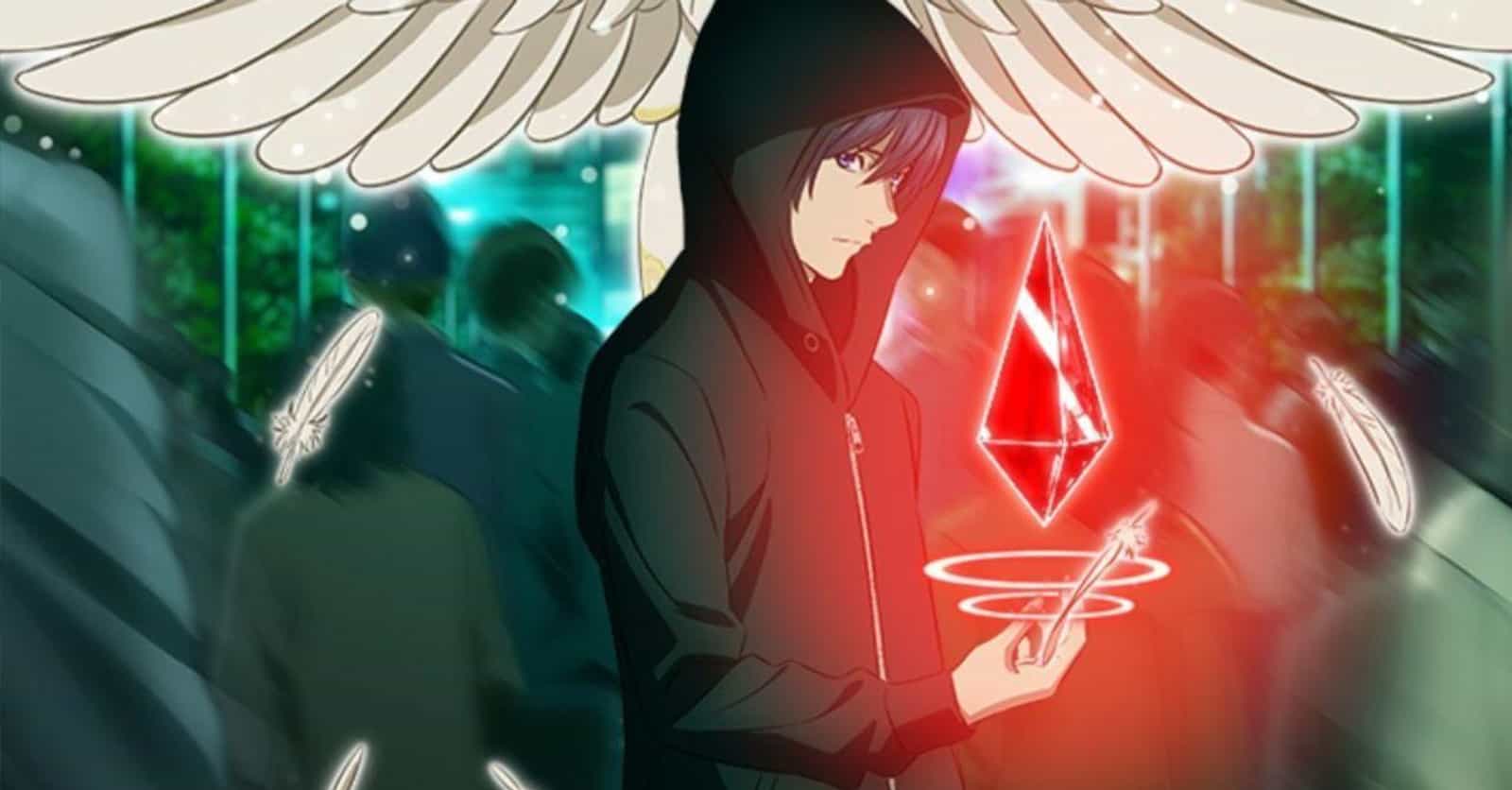 The Best Fall 2021 Anime You Definitely Shouldn't Skip
With Fall just around the corner, it's time to pull out the cozy sweaters and PSLs - and to start getting hyped about Fall 2021 anime. No matter what kind of anime you like, there's something for you this season.
What are some of the best Fall 2021 anime that you should be looking forward to? One exciting new addition to the anime canon is Platinum End, which is an adaptation of manga by the creators of Death Note. There's also Komi Can't Communicate, a show about a beautiful girl whose social skills make it hard for her to make friends. These are both new series, but there are plenty of new seasons of beloved shows cropping up too. Mushoku Tensei: Jobless Reincarnation, 86, and Date a Live will all be dropping new seasons in Fall 2021. There are even some cool movies coming out - did you know that Jujutsu Kaisen has a movie? 
---
Photo: MAPPA

Release Date: December 24th

If you're a Jujutsu Kaisen fan who's hoping for a glimpse into the world outside of Itadori and his crew, this movie might be just what you're looking for.

After Yuuta Okkotsu's childhood friend passes away, he finds himself haunted by a violent, hyper-protective ghost who he can't control. He wants to go into isolation, but instead, he winds up at Jujutsu Tech, where he can learn to use his ghostly friend to fight for good.

Mushoku Tensei: Jobless Reincarnation Part 2

Photo: Studio Bind

Release Date: October 4th

If you liked the first season of Mushoku Tensei: Jobless Reincarnation, it's time to get excited because Season 2 is coming up soon. This popular yet controversial series follows a man who spent his first life in a less than admirable way and was given a second chance to improve himself and find happiness with a new life in a magical world.

Release Date: October 7th

Shouko Komi's beauty is enough to get her classmates obsessed with her, but it's not enough to help her make friends. She has no idea how to communicate with others and has never made a single friend. After a chance encounter with the perceptive Hitohito Tadano, her luck turns around - he agrees to help her achieve the lofty goal of making 100 friends. For that, she's going to have to seriously improve her social skills.

Photo: A-1 Pictures

Release Date: October

After a single season's pause, the harrowing story of 86 picks up where it left off. The story focuses on the conflict between The Giadian Empire and The Republic of San Magnolia, two nations that have supposedly found a way to fight using drones, eliminating all human casualties. But in the 86th district, a group of people who aren't legally considered human are responsible for manning the drones. In the first season, an elite soldier named Vladilena Milizé entered their world.

Sword Art Online the Movie: Progressive - Aria of a Starless Night

Photo: A-1 Pictures

Release Date: October 30th

Sword Art Online presents a fascinating world, but because there's so much going on, the TV series doesn't always manage to thoroughly explore that world. The Progressive movies retroactively fill in some of the gaps. Sword Art Online the Movie: Progressive - Aria of a Starless Night is a detailed retelling of Kirito and Asuna's struggle to survive in the world of Aincrad, and the development of a relationship between two loners who must learn to rely on others if they hope to survive.

Release Date: October

Bored with his everyday life and desperate to pursue something meaningful, Yatora Yaguchi soon finds himself enthralled with the world of art. But not only is art a lot more complex than he anticipated, his parents and his peers don't exactly approve of his decision to pursue it as a career.