Culture
Which Fantasy Locations Would You Most Like To Vacation At?

176 votes
33 voters
14 items
List Rules Vote up the most ideal fantasy vacation spots.
Vacations are expensive, but daydreams are free. If you're looking to get away from it all, why not dream yourself into the most fantastic getaways imaginable?
Seeking an island paradise that guards the gates to the underworld? You have permission to set sail. A magical village that serves butterbeer by the flagon? Grab a broom and go. A city ravaged by an undead madman on a quest for power - and underscored by soft, ambient music? Not a problem. What about a tropical island with black-sand beaches that encourage character development? Yup, that's an option, too.
Vote up which fantasy locations you'd most likely want to vacation at.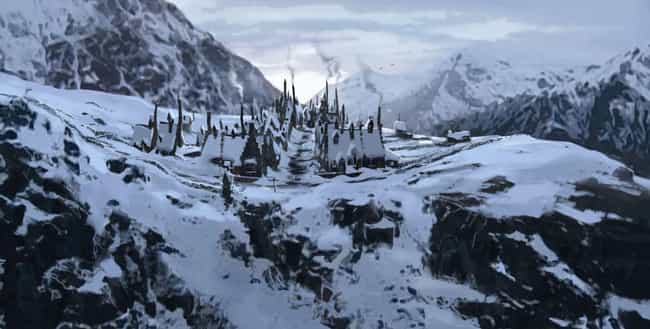 High up in what many assume to be the Scottish Highlands, Hogsmeade is the perfect weekend getaway for people of a magical persuasion. The only reason to leave the idyllic village is so you can experience its warm hospitality all over again.
What to see: Dervish and Bangs, Gladrags Wizardwear, Honeydukes, Madam Puddifoot's Tea Shop, The Hog's Head Inn, The Three Broomsticks, Zonko's Joke Shop, and The Shrieking Shack.
What to do: What isn't there to do in Hogsmeade? Every corner of this snowy village hosts sights, sounds, and smells that will enrapture you whether it's your first time visiting or your 50th. Butterbeer from either The Three Broomsticks or The Hog's Head will warm you up on a snowy afternoon, and Ice Mice from Honeydukes can make those British summers bearable - so stock up while you can!
What to look out for: Keep clear of the Shrieking Shack. It earned that name for a reason!
Is this an ideal vacation?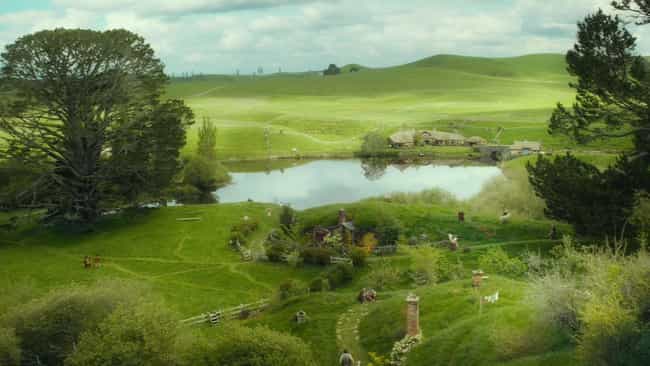 If disconnecting from the greater part of the world is what you're looking for, then look no further. The Shire offers visitors the chance to eat, drink, eat again, be merry, eat a third time, and finally pass out in a state of gluttonous bliss.
What to see: Bag End, home to the Bagginses; fields upon fields of grass and grain; the clearest night sky you've ever seen.
What to do: Start your morning off with several breakfasts, then take a stroll through Hobbiton to enjoy some people-watching. Take part in some of the finer Hobbit traditions, like consuming copious amounts of wine and lunch. And teatime. And supper. And dinner. And pudding. And second pudding. And third pudding...
What to look out for: Keep an eye out for any pesky wizards. Trouble always seems to follow them, and Hobbits follow them in turn.

Is this an ideal vacation?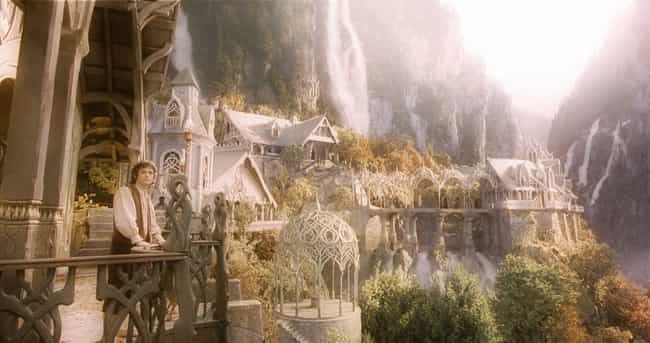 A hidden valley deep in the foothills of the Misty Mountains, Rivendell is home to the Elves of Middle Earth. Historically, they are not the most welcoming to outsiders, but for the right people, they'll open up the gates.
What to see: The Last Homely, countless waterfalls, The Hall of Fire.
What to do: Rivendell is a city of peace. Conflict, if it ever occurs, happens elsewhere. As such, the majority of its activities are geared toward leisure, observation, and creation. If you're looking for a quiet retreat to work on your novel, this is the place to do it.
What to look out for: Wizards and Hobbits bringing trouble and magic rings; the end of an Age.
Is this an ideal vacation?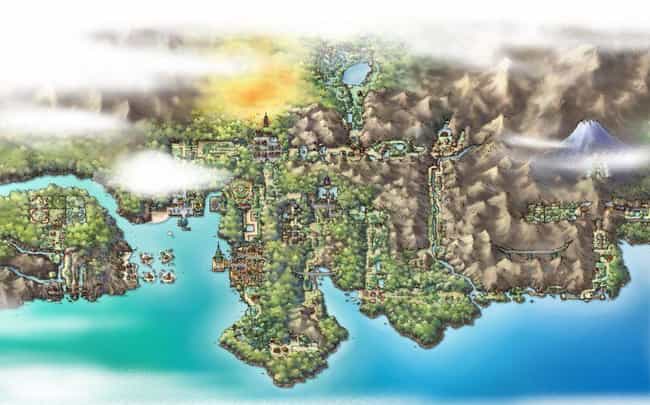 Nestled between Mount Silver and Route 48, the Johto Region is the crown jewel of the Pokemon world. Traditional architecture and art make Johto a destination for travelers with sophisticated taste and a hankering for relaxation.
What to see: Johto National Park, The Burned Tower, The Tin Tower, The Whirl Islands, The Safari Zone, Golden Rod City Department Store and Underground, Goldenrod City Radio Tower, The Battle Frontier, The Dragon's Den, The Ilex Forest, Sprout Tower, and, of course, Mt. Silver.
What to do: When it comes to touring Johto, there are two general ways to go: a five-day, four-night trip across three cities, or a month-long immersion in the region.
If you choose the former option, your tour begins in Olivine City with a stop at both the beach and Battle Frontier - with a possible boat tour of The Whirl Islands, seas permitting. Following Olivine, you'll depart for Ecruteak City to take in the picturesque skyline marked with the stunning Tin Tower, followed by tractional dances (and Pokemon face-offs, if you're unlucky!) by the famed Kimono Sisters. The next morning, you'll depart for Goldenrod City, stopping at the Johto National Park on the way to potentially witness a bug-catching contest. Arriving in Goldenrod City on the third day, you'll be left with a few days to settle into this bustling metropolis before taking your leave, heading home or to Kanto on the magnet train.
What to look out for: Keep an eye out for Team Rocket. Though they disbanded years ago, many imposter groups have risen up in attempts to fill that void.

Is this an ideal vacation?