Culture
Which Fantasy Locations Would You Most Like To Vacation At?

121 votes
23 voters
14 items
List Rules Vote up the most ideal fantasy vacation spots.
Vacations are expensive, but daydreams are free. If you're looking to get away from it all, why not dream yourself into the most fantastic getaways imaginable?
Seeking an island paradise that guards the gates to the underworld? You have permission to set sail. A magical village that serves butterbeer by the flagon? Grab a broom and go. A city ravaged by an undead madman on a quest for power - and underscored by soft, ambient music? Not a problem. What about a tropical island with black-sand beaches that encourage character development? Yup, that's an option, too.
Vote up which fantasy locations you'd most likely want to vacation at.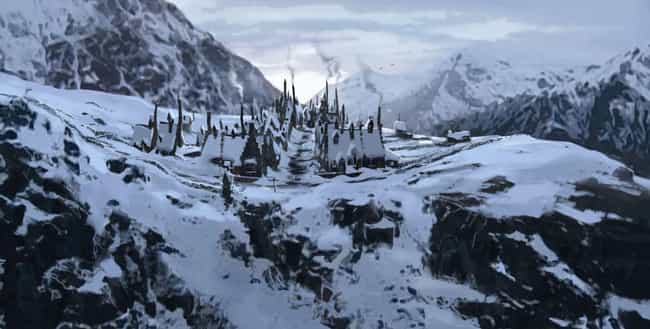 High up in what many assume to be the Scottish Highlands, Hogsmeade is the perfect weekend getaway for people of a magical persuasion. The only reason to leave the idyllic village is so you can experience its warm hospitality all over again.
What to see: Dervish and Bangs, Gladrags Wizardwear, Honeydukes, Madam Puddifoot's Tea Shop, The Hog's Head Inn, The Three Broomsticks, Zonko's Joke Shop, and The Shrieking Shack.
What to do: What isn't there to do in Hogsmeade? Every corner of this snowy village hosts sights, sounds, and smells that will enrapture you whether it's your first time visiting or your 50th. Butterbeer from either The Three Broomsticks or The Hog's Head will warm you up on a snowy afternoon, and Ice Mice from Honeydukes can make those British summers bearable - so stock up while you can!
What to look out for: Keep clear of the Shrieking Shack. It earned that name for a reason!
Is this an ideal vacation?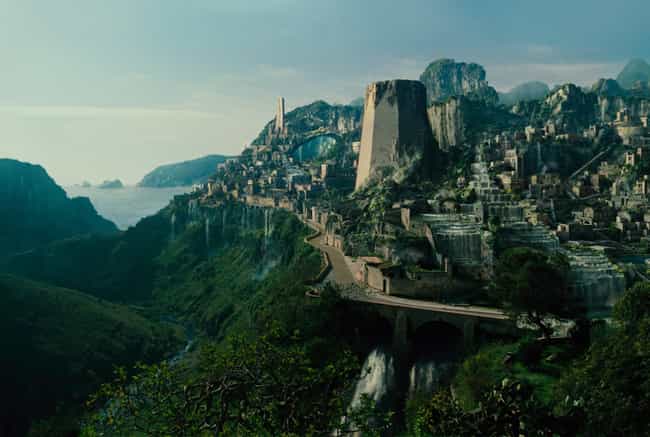 Home to the Amazons, Themyscira (AKA, Paradise Island) features countless sites that have been shaped by the Greek pantheon.
What to see: Temples honoring various gods, including Aphrodite, Athena, Artemis, Demeter, and Hera; spectacular yonic architecture that incorporate curves, domes, and other features distinguished by the lack of male presence for thousands of years; pristine beaches; kangaroo rides; and, rumor has it, a fountain of youth.
What to do: After waking up to perfect weather, take a walk down to the marketplace or any one of the stunning beaches and let the gods guide you where they will. Take in a show at one of the public forums or amphitheaters. If you're in the mood for something a little more exciting, you may come across one of the many tournaments or feats of strength this tribe of wonder women host frequently.
What to look out for: Be mindful that stepping foot on the island is forbidden to any male - and the punishment is severe. Additionally, there are whispers that the Gates of Tartarus are locked away beneath the island...

Is this an ideal vacation?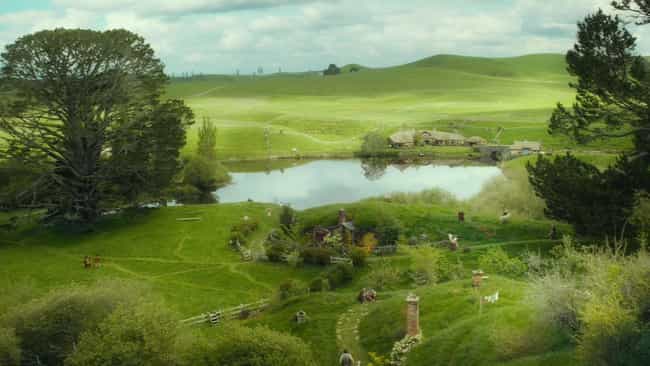 If disconnecting from the greater part of the world is what you're looking for, then look no further. The Shire offers visitors the chance to eat, drink, eat again, be merry, eat a third time, and finally pass out in a state of gluttonous bliss.
What to see: Bag End, home to the Bagginses; fields upon fields of grass and grain; the clearest night sky you've ever seen.
What to do: Start your morning off with several breakfasts, then take a stroll through Hobbiton to enjoy some people-watching. Take part in some of the finer Hobbit traditions, like consuming copious amounts of wine and lunch. And teatime. And supper. And dinner. And pudding. And second pudding. And third pudding...
What to look out for: Keep an eye out for any pesky wizards. Trouble always seems to follow them, and Hobbits follow them in turn.

Is this an ideal vacation?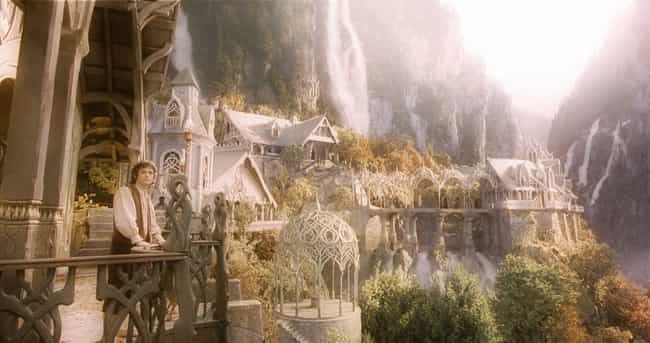 A hidden valley deep in the foothills of the Misty Mountains, Rivendell is home to the Elves of Middle Earth. Historically, they are not the most welcoming to outsiders, but for the right people, they'll open up the gates.
What to see: The Last Homely, countless waterfalls, The Hall of Fire.
What to do: Rivendell is a city of peace. Conflict, if it ever occurs, happens elsewhere. As such, the majority of its activities are geared toward leisure, observation, and creation. If you're looking for a quiet retreat to work on your novel, this is the place to do it.
What to look out for: Wizards and Hobbits bringing trouble and magic rings; the end of an Age.
Is this an ideal vacation?