Entertainment
The Best New Fantasy TV Shows Of 2019
900 votes
567 voters
19k views
11 items
List Rules Only fantasy television shows that premiered their first season in 2019.
Long-running series like Doctor Who and Game of Thrones will almost always top any best fantasy TV shows list, but that doesn't stop the desire to sink our teeth into new and upcoming fantasy series. So we turn to the television flicks and streaming shows premiering in 2019 for our next fantastical fix. In other words, we're always looking for the next great series, and 2019's best fantasy shows offer a fresh new crop of shows to get obsessed with. This list of fantasy series offers plenty of fantastical fantasy shows getting their start in '19.
Whether you're looking for sci-fi fantasies or want to be a little more based in reality with historical-fantasy shows, there are plenty of upcoming new series to get your fix. One highly anticipated 2019 show is Carnival Row, which is set to premiere on Amazon Prime Video and has already been renewed for a second season prior to airing! Other 2019 fantasy shows are adaptations of written work - like Netflix's adaptation of The Witcher, based on the original short stories and novels by Andrzej Sapkowski, or Phillip Pullman's His Dark Materials. The best fantasy shows of 2019 won't disappoint, so plop yourself down on the couch and get watching.
Be sure to vote up your favorite fantasy shows of 2019, and vote down any you're not feeling.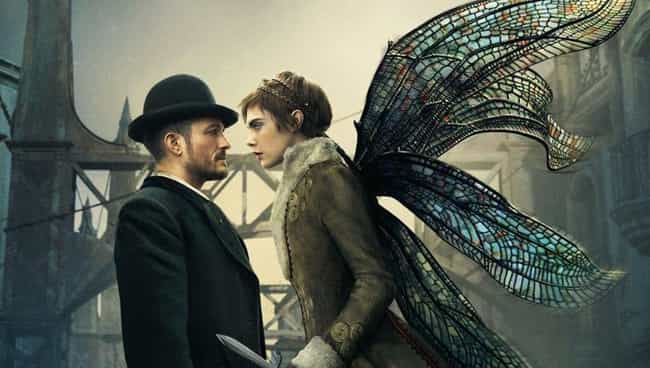 Carnival Row was meant to be a movie for many years, and writer Travis Beacham did everything he could to get his audacious script made. In the end, a world where a serial killer preys on mythical creatures was one that Hollywood thankfully passed on because Amazon stepped in and turned it into one of the most exciting fantasy series in recent memory. Developed by Rene Echevarria and Travis Beacham, based on his script, the series stars Orlando Bloom as an inspector looking to solve a string of murders. Marc Guggenheim, co-developer of CW's Arrow and Legends of Tomorrow, serves as showrunner.
Carnival Row is sure to feature a bold and deep fantasy world that has the ability to intrigue for many seasons, while also providing us with a compelling mystery at the center of it. Gorgeous looking and packed with an aesthetic that would make us watch even if nothing was happening, when Carnival Row airs we're sure fans will flock to this series that has invented a bold new world for us to dive into.
Actors: Orlando Bloom, Cara Delevingne, David Gyasi, Tazmin Merchant, Indira Varma, + more

Is this a great fantasy show?
see more on Carnival Row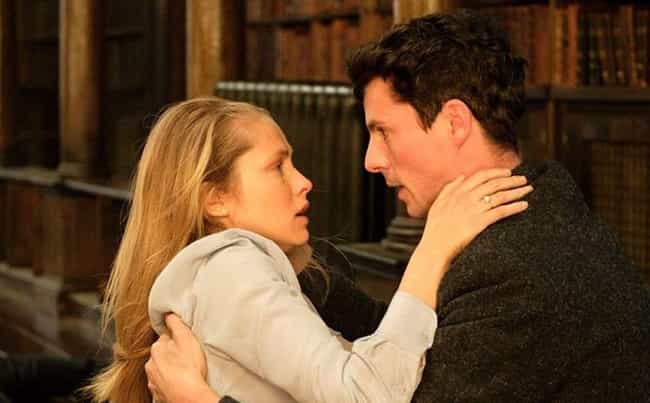 A Discovery of Witches is the brooding, dark, British fantasy show that we all need in 2019. Steeped in mythology and history, the Sky One series is based on the All Souls historical fantasy trilogy by Deborah Harkness. Its translation to TV took the best of the books - that would be its rich world of magic - and turned it into one of the most compelling and atmospheric shows currently airing. With its world of witches, vampires, and dark corridiors at Oxford, calling A Discovery of Witches a Harry Potter for adults doesn't do it justice. Plain and simple, this mysterious series has cracked open a world that is only going to expand in the coming seasons.
Actors: Teresa Palmer, Matthew Goode, Edward Bluemel, Louise Brealey, Malin Buska

Is this a great fantasy show?
see more on A Discovery of Witches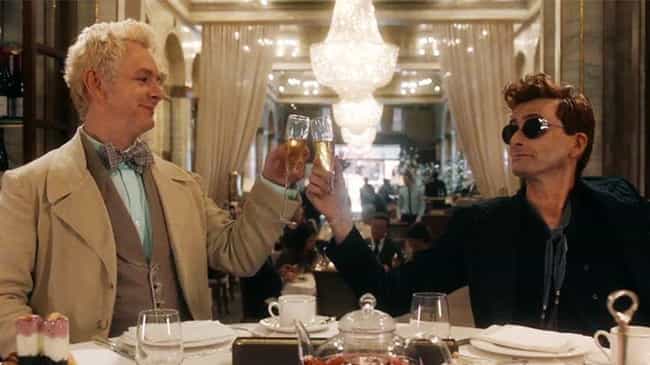 Amazon's Good Omens, adapted from the novel by Terry Pratchett and Niel Gaiman, is one of the oddest, most charming shows on TV at the moment. Focusing on the demon Crowley (David Tennant) and the angel Aziraphale (Michael Sheen) as they work together to prevent the coming apocalypse, Good Omens isn't exactly the dark and brooding apocalyptic show you'd expect it to be. Rather, the series is charming, funny, and downright gorgeous, as its completely original visual palate makes the series look unlike anything else on TV. Despite its big-budget and fantastic cast, Good Omens feels intentionally unpolished and full of quirks, which in turn makes the fantasy world that it depicts feel full of life rather than full of overstuffed CGI. Featuring cameos and supporting performances from some of the best actors working today, plus a throwback quality that makes the series feel timeless, Good Omens makes us pray that the apocalypse isn't coming any time soon, because we're dying for another season already.
Actors: David Tennant, Michael Sheen, Anna Maxwell Martin, Jon Hamm, Josie Lawrence, + more

Is this a great fantasy show?
see more on Good Omens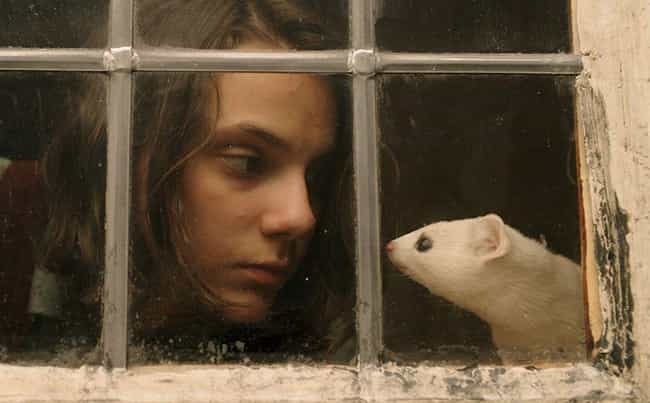 With the loss of Game of Thrones, HBO is wasting no time to try and find their next big fantasy series. Enter His Dark Materials, a British fantasy show based on the series of novels by Philip Pullman. Kind of like a deranged Narnia, His Dark Materials is directed by Tom Hooper and stars James McAvoy, Ruth Wilson, Dafne Keen, and Lin-Manuel Miranda. The series is set to follow the books and take place in an alternate universe filled with mysterious kidnappings, killer polar bears, and an orphan who lives at Oxford. When the series debuts at the end of the year, it's sure to be epic in that HBO-has-a-ton-of-money-to-spend kind of way, we also can't wait to see what gems are pulled from the source material and eventually make it onto the screen.
Actors: Dafne Keen, Lin-Manuel Miranda, James McAvoy, Ruth Wilson, Clarke Peters

Is this a great fantasy show?
see more on His Dark Materials