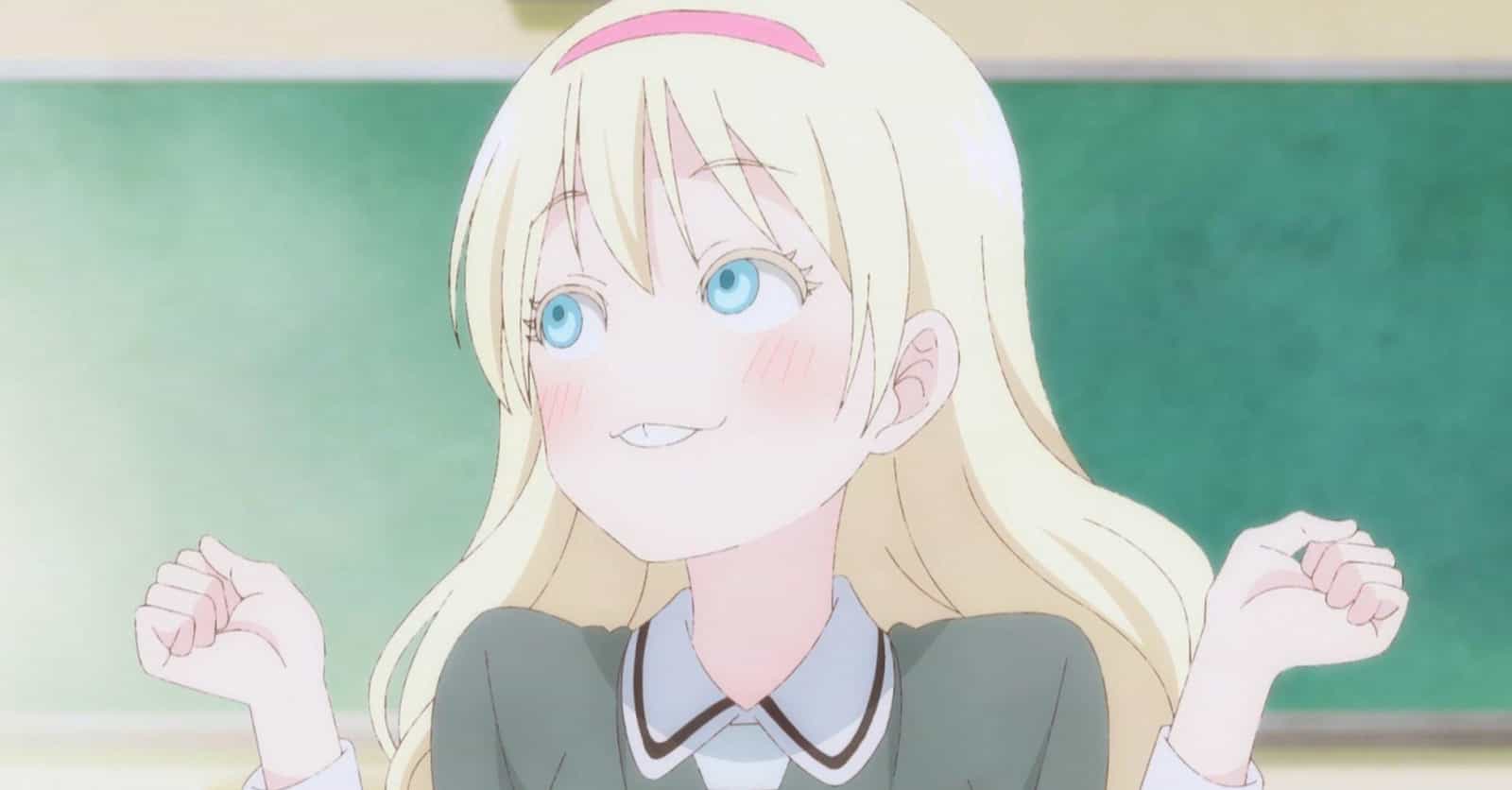 Photo: Asobi Asobase/Lerche
The 20 Best Female Anime Characters Of 2018
Over 1.4K Ranker voters have come together to rank this list of The 20 Best Female Anime Characters Of 2018
Voting Rules
Vote up the female anime characters you looked forward to seeing the most in 2018.
The year 2018 has been great for anime, which means there's a lot to celebrate. Whether it's comedy, romance, or action anime, amazing characters have emerged across all anime genres this year. These characters have made you laugh and cry, as well as given you something to talk about with your friends, so it's time to show them some love. Let's zero in on the new female anime characters of 2018.
Who were the best female anime characters of 2018? That depends on what kinds of characters you enjoy, but there were some truly fabulous contenders. If you prefer stoic characters who aren't socially gifted but make up for it with incredible technical skill, you might love the title character of Violet Evergarden. If you like cheerful girls who are doing their best, you might like Red Blood Cell from Cells at Work. All of these girls have some reason to deserve their moment in the spotlight. 
Let the world know with your vote who you think deserves the title of anime best girl! 
Most divisive:
Chio Miyamo - 'Chio's School Road'
---
Violet Evergarden - 'Violet Evergarden'

Photo: Kyoto Animation

Violet Evergarden is a former child soldier who has taken a job writing letters that express other people's feelings. She hopes the work will help her understand the meaning behind the last words her former major ever spoke to her: "I love you."

Mai Sakurajima - 'Rascal Does Not Dream Of Bunny Girl Senpai'

Photo: CloverWorks

Mai Sakurajima is a teenage actress taking a break from her demanding job. Strangely, however, only one person - a fellow student named Sakuta Azusagawa - can actually see her.

Rachel Gardner - 'Angels Of Death' 

Photo: J.C.Staff

Rachel Gardner is a 13-year-old girl with no memories of the past. All she knows is she's trapped in a building with a mysterious man covered in bandages. What are they doing there, and how can they escape?

Narumi Momose - 'Wotakoi'

Photo: A-1 Pictures

When Narumi Momose gets a job in a new office, the last thing she wants is for her new co-workers to find out that she's secretly a major otaku. When her fellow geek Nifuji turns out to work there, too, it looks like her secret might get out - but that might not be such a bad thing.

Alice Zuberg - 'Sword Art Online: Alicization'

Photo: A-1 Pictures

Alice Zuberg is a mischievous girl who was arrested at age 11 for violating the law of the land. Since that incident, she became an Integrity Knight, someone who is in charge of protecting Quinella, the founder of the Axiom Church.

Red Blood Cell - 'Cells At Work'

Photo: David Production

Red Blood Cell works hard to deliver oxygen to all the other cells in the body she calls home. She gets lost often and makes a lot of mistakes - but she's cute and tries so hard that it hardly matters.