Photo: Wikimedia Commons (CC-BY)
Music
The Best Female Hard Rock/Metal Bassists

207 votes
96 voters
24.2k views
List Rules Current artists only. Please help add to and improve this list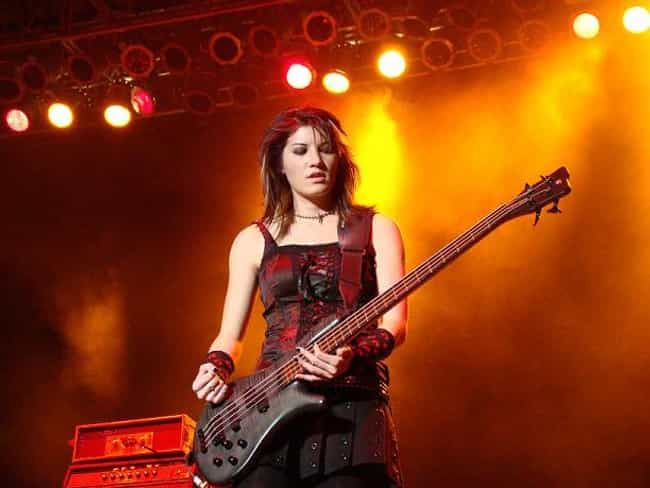 Sick Puppies bassist
Emma Anzai is a founding member and bassist for the Australian alternative rock trio Sick Puppies. The band celebrated its 15th year of existence and 2012 and is currently in the studio working on its fourth album tentatively titled "Under the Black Sky". The record is set for 2013 release.
Anzai's unique bass style has earned her the nickname "the female Flea"; a nod to Red Hot Chili Peppers bassist Flea (Michael Peter Balzary). A complement she holds in high regard as she lists Flea as her primary inspiration due to his versatility. She also throws inspirational nods to Les Claypool and Victor Wooten.
The relatively quiet, 30-year-old often finds her musical prowess overlooked by her stunning physical beauty. But it is with four strings under her fingers that she makes the world truly take notice.
Emma began her musical journey as a bored teenager living in Japan who began learning how to play guitar to fill her time. Upon meeting future Sick Puppies partner, Shimon Moore, she switched the bass and has never looked back.
While she has been known to use her fingers or occasionally play some slap bass, Anzai primarily uses a pick when she performs. Emma admits she used more slap and funk in her playing early on as she was learning different techniques, but over the years has become more focused and consistent. She has often said that it is her job to serve the song and be complementary to it.
Anzai confides that her playing style is more about melody and rhythm, and driven by emotion that it is technical expertise. She channels that emotion and energy on stage and has said that she is more comfortable playing her instrument as she moves around rather than standing still as so many bass players do. - Metalholic.com

Is she a great bassist?
see more on Emma Anzai
LarsCronsioe added
Jo Bench - Bolt Throw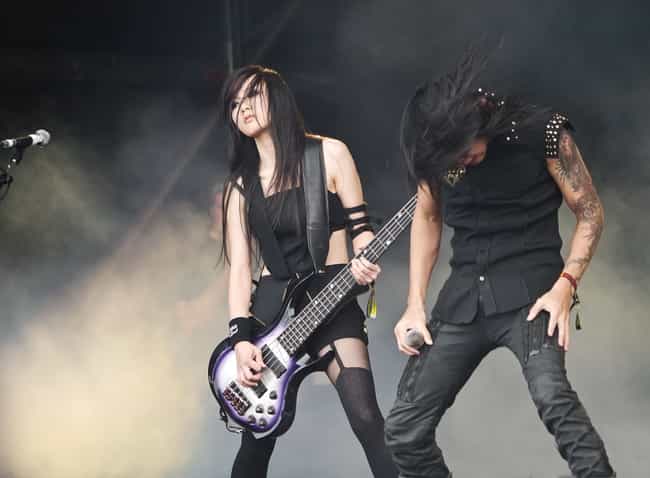 PirateVikingNinja added
Doris Yeh
Chthonic Bassic: Doris Yeh is the bassist for Taiwanese folk influenced death metal group Chthonic. In addition to playing bass she does clean and distorted backing vocals. She plays a signature ESP Andromeda D 4 string bass. The band Chthonic comes from Taiwan and plays death metal which incorporates traditional folk elements such as use of folk instruments like the erhu and -on their most recent album, Takasago Army- the use of japanese instruments such as the koto and shamisen.

Is she a great bassist?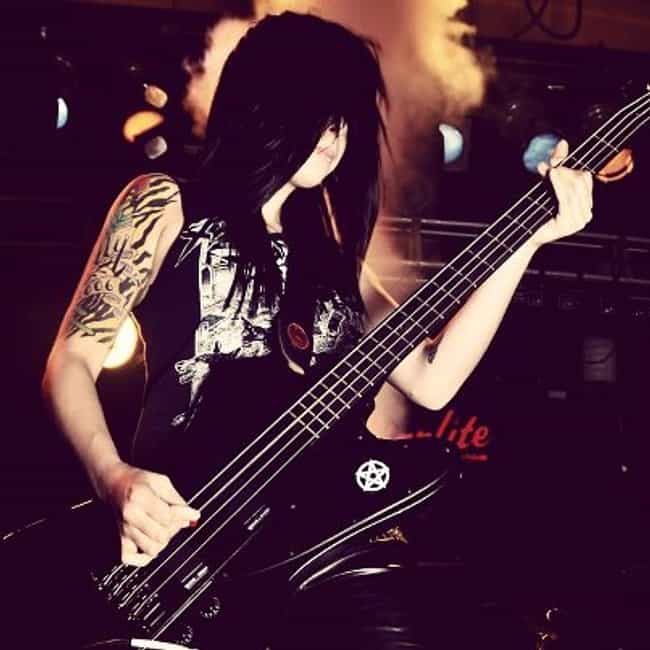 Mortillery bassist
Canadian thrash band

Is she a great bassist?