Button Mash
The Best Female Video Game Journalists

Updated June 14, 2019
1.7k votes
423 voters
39.8k views
17 items
List Rules Vote for the female video game journalists whose work you admire the most.
With the advent of the #GamerGate debate, plenty of people lately have felt the need to start talking loudly and brusquely about the "proper role" of women in video game culture. Should the most popular female gamers on YouTube have a voice in game culture at all, since gaming is supposedly a medium intended primarily for dudes?
The big controversy begins when women in video gaming want to actually talk (or write) about their experiences playing or developing games. A surprising number of people seem to think women talking and writing about video games represents an epic, gargantuan threat to the very soul of the games industry, because what could be possibly be more stifling to the creative purity of the Assassin's Creed franchise than pressuring Ubisoft into sticking a female NPC in Unity?
At the end of the day, women in the games industry who promote, discuss, and analyze video games are some of gaming's biggest advocates and most compelling contributors, and they're a diverse group. Below is just a sampling of some of the most visible, unique and hard-hitting female contributors to the public conversation about video games and video game culture.
Who she is: Comic and video game nerd Naomi Kyle is the host and writer of IGN's popular series The Daily Fix and Daily Fix Top 5. She has hosted several other original series, most notably The Next Game Boss, which gave aspiring game designers the chance to earn money to create their own video games. In addition to hosting, Kyle also produces awesome video game commentaries and original features.
Why she's awesome:
Naomi is one of the most recognizable video game personalities on the face of the planet. She's the indelible face of IGN and delivers breaking industry news to gamers on a daily basis.
Who she is: Andrea Rene appears on Gamestop TV and is a host for GameTrailers. She also runs a blog, keeps fans up-to-date on new industry happenings via her Twitter stream, and contributes a host of freelance video content to various game-related sites, including GameFly, Machinima, and The Escapist. She's currently the Senior Producer and host for the digital and tech oriented entertainment company, DEFY Media.
Why she's awesome:
She brings a charming a personal touch to the kind of hosting that usually comes off as stale. Her following speaks for herself.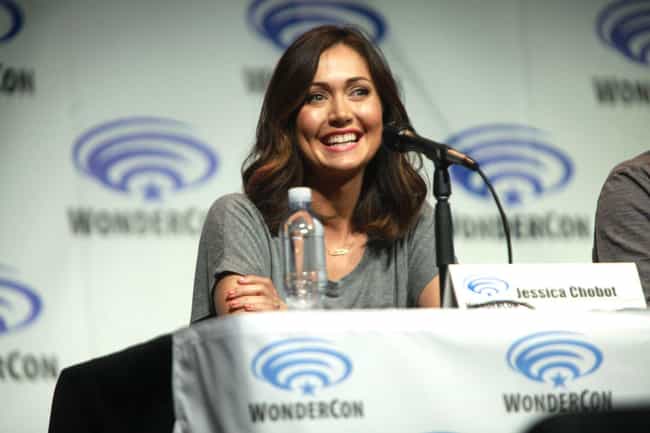 Who she is: Jessica Chobot was the first ever host of the Daily Fix, IGN's original daily news program on the video game industry. It was, in essence, the first video game news program of its kind on the web. Since 2013, she's been the main host of Nerdist News where she covers a range of geeky topics.
Why she's awesome:
Chobot played a journalist in
Mass Effect 3
, one of the most popular (if not controversial) games of 2012. She also wrote the popular survival horror game
Daylight
and knows more about video games than most humans.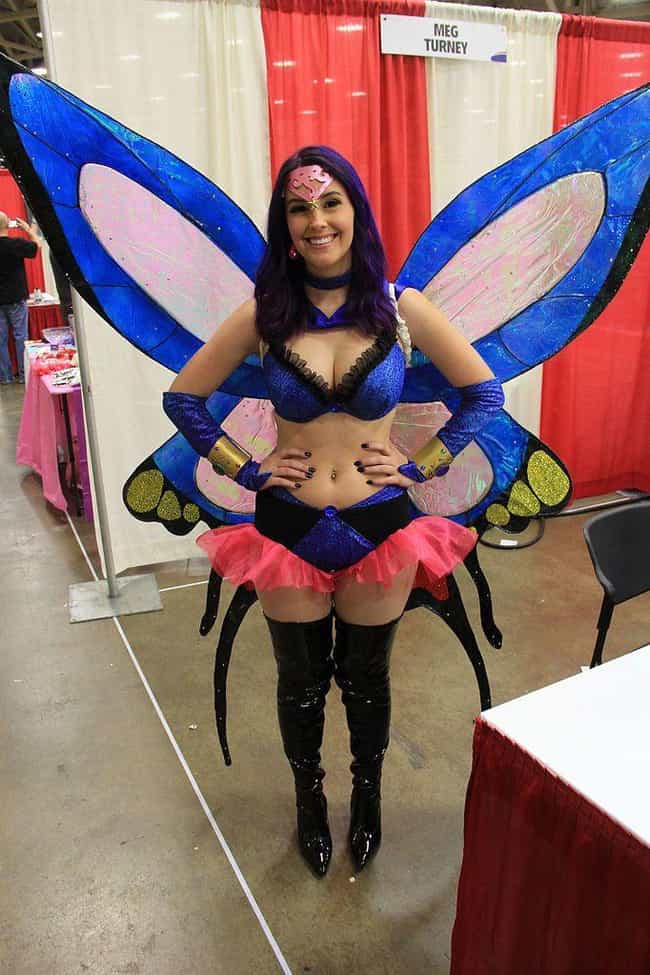 Who she is: Meg Turney first got her angel wings in the geek community as a well-known cosplayer, but has since branched out heavily into online media hosting and news reporting. She's hosted weekly gaming and tech-related series for Nerdist News and CraveOnline, and currently works full-time for the Internet culture channel Rooster Teeth.
Why she's awesome: She has a particularly deep knowledge about Indy games and she tends not to report on something unless she really knows her sh*t. And she usually knows her sh*t.