Sports
Fictional Sports Teams You Wish You Could Root For IRL

Updated February 3, 2020
144 votes
28 voters
19 items
List Rules Vote up the pretend sports teams that you wish you could root for in real life.
Fictional sports teams may be our last refuge. Cheating scandals, serious injuries, and squabbles between the millionaires versus the billionaires can sour even the most die-hard fan. With that reason in mind, this list of teams truly capture the beauty and essence of what sports are all about.
Here are some fictional baseball teams, fictional football teams, fictional basketball teams, and even a fictional rollerball team to remind you of the power of sports. To remind you that coaches and players can do the right thing, overcome overwhelming odds, and hold on to their dreams.
Consider this a tribute to those who make you care a lot more than you know you should. Vote up the fictional sports teams you'd totally buy season tickets for... if only they were real.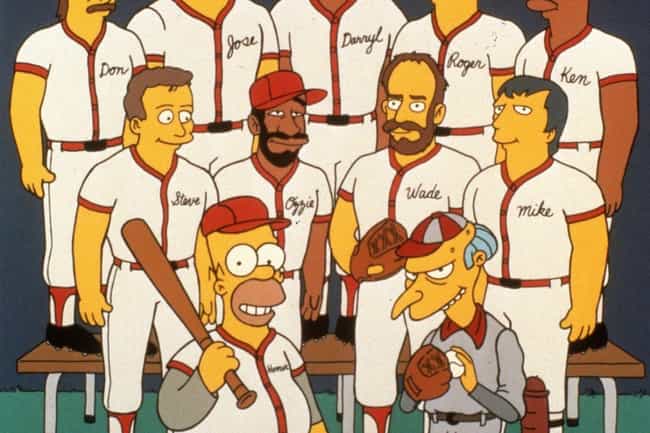 Sport: Softball
Who Are They? Homer and the guys from the plant are supplemented by a group of major league superstars, including Roger Clemens, Wade Boggs, Ken Griffey Jr., Steve Sax, Ozzie Smith, José Canseco, Don Mattingly, Darryl Strawberry, and Mike Scioscia.
Why Do We Love Them? Homer and his friends persevere even as they lose their spots on the team to the MLB ringers Mr. Burns has brought in.
Greatest Triumph: Mr. Burns pulls Strawberry and puts Homer in at a crucial moment of the game. Homer wins it for his team by getting hit with a fastball on the head, earning a free pass to first base.

Worth cheering for?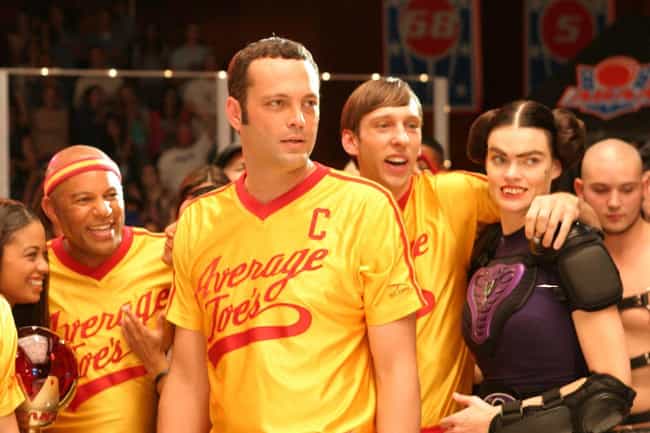 Sport: Dodgeball
Who Are They? A dodgeball team led by Vince Vaughn as Peter LaFleur. The team is sponsored by LaFleur's gym, Average Joe's. His archenemy is White Goodman, played by Ben Stiller, the evil capitalist who wants to make off with LaFleur's gym.
Why Do We Love Them? Because they're funny. There's also something about saving a gym from evil business people... but mostly we root for them because they're funny.
Greatest Triumph: LaFleur submits to a dodgeball version of "The Force" and plays blindfolded in the championship game against Goodman's Globo Gym squad.

Worth cheering for?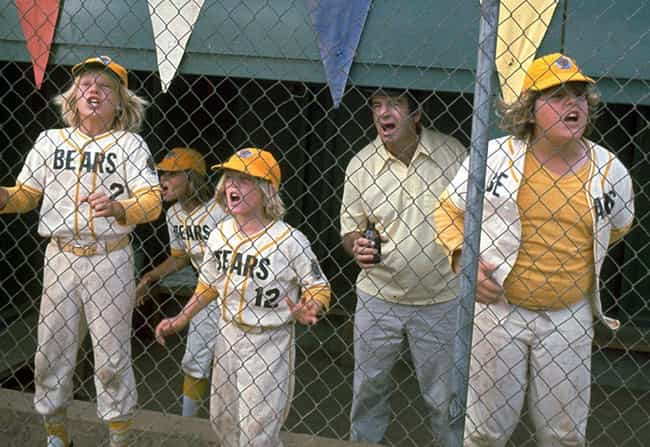 Sport: Baseball
Who Are They? A Little League team made up of all the kids picked last on the playground.
Why Do We Love Them? They are the ultimate underdogs. Things that come easily for most kids daunt them. They are the weakest of the weak. The most uncoordinated of the uncoordinated. Yet, somehow they manage to hold on and keep going. Occasionally, they even win.
Greatest Triumph: The coach, played a brilliant Walter Matthau, has the chance to win the championship. However, he realizes that winning at any cost is far too high a price to pay. Instead, he gives every single kid on the team the chance to play. It's a decision that costs him the game and the title. Yet, the Bears are all the better for it, both as players and people. Never have the words "Wait 'till next year!" sounded so victorious.

Worth cheering for?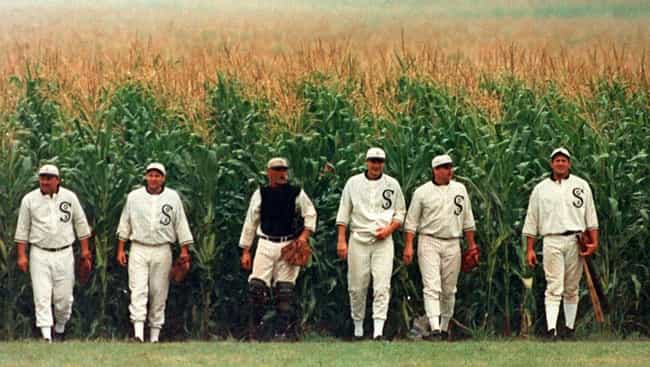 Sport: Baseball
Who Are They? A team of MLB players from the past, all with something yet to prove. Among them are Shoeless Joe Jackson and seven other players from the disgraced "Black Sox," the team that threw the 1919 World Series. Eventually a whole bunch more ghosts of baseball's past join in, and the games can officially begin.
Why Do We Love Them? "If you build it, he will come."
Greatest Triumph: Ray Kinsella (Kevin Costner) builds his baseball diamond in the cornfield out of pure faith. When Shoeless Joe turns up, it's vindication that he was right.

Worth cheering for?