Foods

The Best Foods for IBS

843 votes
72 voters
3.8k views
List Rules Vote for the best foods to treat IBS
List of the best foods for IBS, as ranked by health care professionals. IBS, or irritable bowel syndrome, is disorder that can lead to abdominal pain, gas, bloating, diarrhea, and constipation. While it's never been proven that there is any specific diet that can do away with an IBS diagnosis, there are plenty of foods that can relieve the uncomfortable symptoms. Foods that are high in fiber, such as fruits, vegetables, and whole grains, are great for getting rid of the toxins in your body and ensuring that you have regular bowel movements.
What are the best foods for IBS? Which foods should you avoid for IBS? In order to rid yourself of the symptoms of IBS, you need to stay away from fat, greasy foods, most of which can be found on a drive through menu. Instead your diet should consist of foods that aid in the digestive system, such as bran, seeds, and pears.
Those suffering from IBS may find their lives significantly impacted by the negative side effects. One of the best ways to cut down on these symptoms is by changing your diet to a healthier, fiber-rich diet. The foods on this list are filled with nutrients that will keep your body from toxins that cause gastric distress. If you know of any foods that combat IBS and aren't listed, make sure to add them to the list of good foods to eat if you have IBS.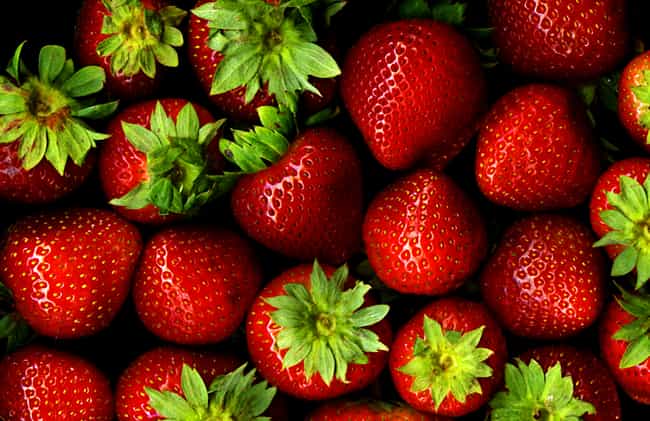 Fragaria is a genus of flowering plants in the rose family, Rosaceae, commonly known as strawberries for their edible fruits. There are more than 20 described species and many hybrids and cultivars. The most common strawberries grown commercially are cultivars of the garden strawberry, a hybrid known as Fragaria × ananassa. Strawberries have a taste that varies by cultivar, and ranges from quite sweet to rather tart. Strawberries are an important commercial fruit crop, widely grown in all temperate regions of the world. ...more on Wikipedia
Also Ranked
#1 on The Most Delicious Fruits
#12 on The Best Ice Cream Toppings
#4 on The Healthiest Superfoods
#16 on The Most Delicious Foods in the World

Agree or disagree?
see more on Strawberries
Oatmeal, also known as white oats, is ground oat groats, or a porridge made from oats. Oatmeal can also be steel-cut, crushed, or rolled. ...more on Wikipedia
Also Ranked
#23 on The Best Breakfast Foods
#88 on If You Could Only Eat One Food for the Rest of Your Life...
#15 on The Healthiest Superfoods
#39 on The Most Craveable Foods When You're Pregnant

Agree or disagree?
see more on Oatmeal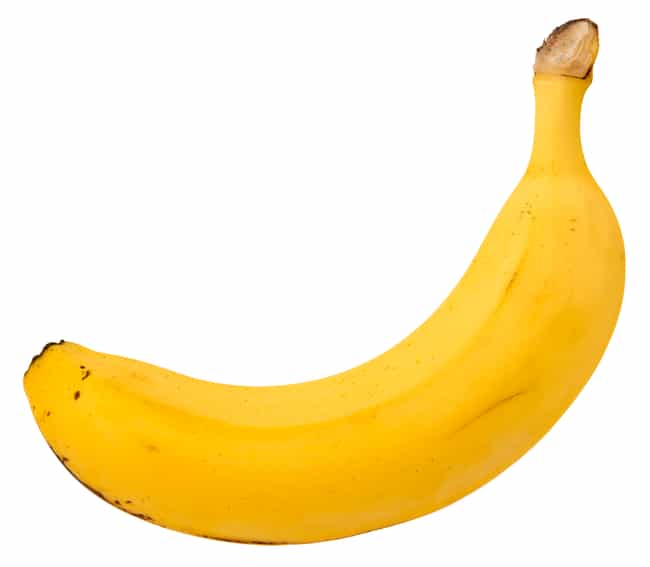 A banana is an edible fruit, botanically a berry, produced by several kinds of large herbaceous flowering plants in the genus Musa. The fruit is variable in size, color and firmness, but is usually elongated and curved, with soft flesh rich in starch covered with a rind which may be green, yellow, red, purple, or brown when ripe. The fruits grow in clusters hanging from the top of the plant. Almost all modern edible parthenocarpic bananas come from two wild species – Musa acuminata and Musa balbisiana. The scientific names of most cultivated bananas are Musa acuminata, Musa balbisiana, and Musa × paradisiaca for the hybrid Musa acuminata × M. balbisiana, depending on their genomic ...more on Wikipedia
Also Ranked
#6 on The Most Delicious Fruits
#14 on The Best Ice Cream Toppings
#83 on Every Single Type of Cake, Ranked by Deliciousness
#10 on The Healthiest Superfoods

Agree or disagree?
see more on Banana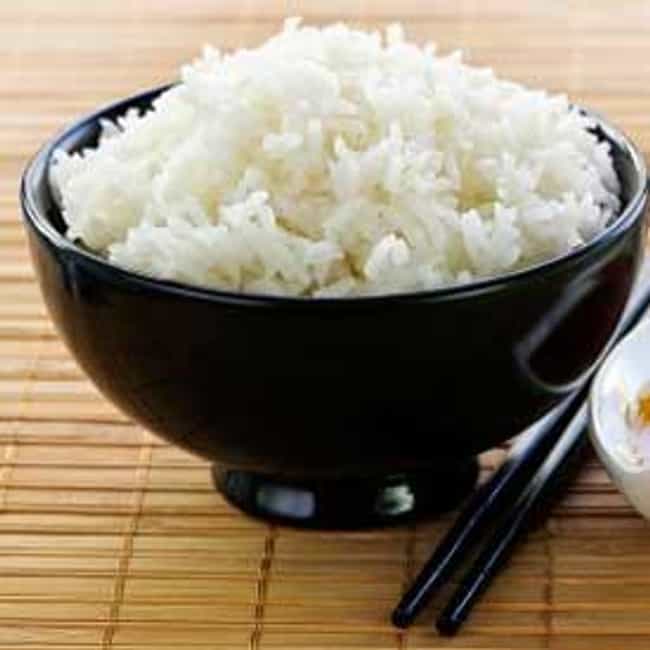 White rice is the name given to milled rice that has had its husk, bran, and germ removed. This alters the flavour, texture and appearance of the rice and helps prevent spoilage and extend its storage life. After milling, the rice is polished, resulting in a seed with a bright, white, shiny appearance. The milling and polishing processes both remove important nutrients. A diet based on unenriched white rice leaves people vulnerable to the neurological disease beriberi, due to a deficiency of thiamine. White rice is often enriched with some of the nutrients stripped from it during its processing. Enrichment of white rice with B₁, B₃, and iron is required by law in the United States,. As with ...more on Wikipedia
Also Ranked
#34 on The Best Bodybuilding Foods
#52 on The Best Carbs to Eat
#21 on Things You Should Put Sriracha On
#10 on The Best Foods for Acid Reflux

Agree or disagree?
see more on White rice