Anime Underground The 20 Best Free To Play Anime Games For Otaku On A Budget

129 votes
25 voters
20 items
It's not easy to game on a budget. It can be especially hard for anime fans who want to play big-budget games based on their favorite series but don't have $60 to spend at the moment. Thankfully, the emergence of free-to-play games has made it easier for tight-budget gamers to have some full-fledged gaming fun like Girls' Frontline, Onigiri, and Final Fantasy XIV. And, with the Japanese gaming market favoring free-to-play games, lots of popular anime series are becoming free anime games.
Wanna go cheap? Here are 20 anime games that are free to play on mobile devices and consoles. Don't forget to upvote the free-to-play anime games you want everyone else to play too.
Ranker may collect a commission from links on this page.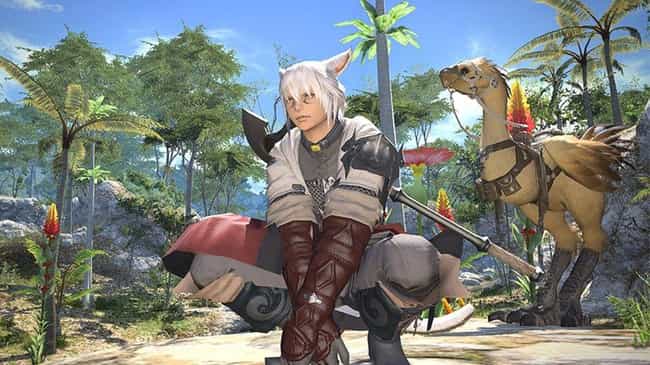 Anyone who ever dreamt of living within the world of Final Fantasy will be pleased with Final Fantasy XIV. The MMORPG takes the series' rich history to create an ambitious world where fans can play as their favorite class of characters. While Final Fantasy XIV is a subscription-based game, you can play it like a free-to-play game. Until your custom character reaches level 35, you can experience Final Fantasy XIV for free all you want. A fantastic way to help you decide if you want to fully commit to the game.
Release: 2010
Platform: PlayStation 3, Microsoft Windows

Is this a great game?
see more on Final Fantasy XIV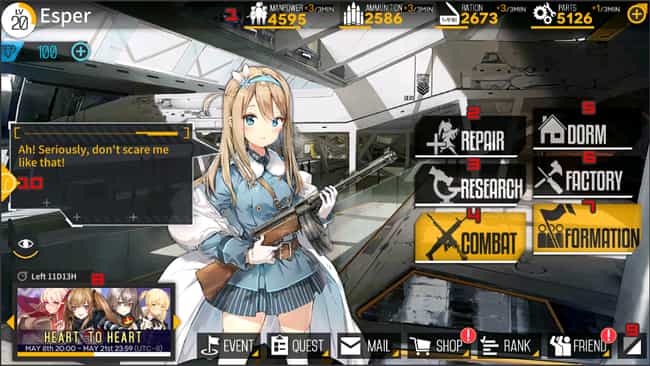 Anime fans should check out the strategy mobile game Girls' Frontline. As the name suggests, Girls' Frontline is all about cute anime girls equipped with heavy artillery who are at your command. Don't let the cutesy presentation fool you. The maps in Girls' Frontline are challenging but fun. The strategy mechanics here are also surprisingly deep. As with other anime mobile games, there are lots of crossover events featuring series like BlazBlue and Guilty Gear.
Release: 2016
Platform: iOS, Android

Is this a great game?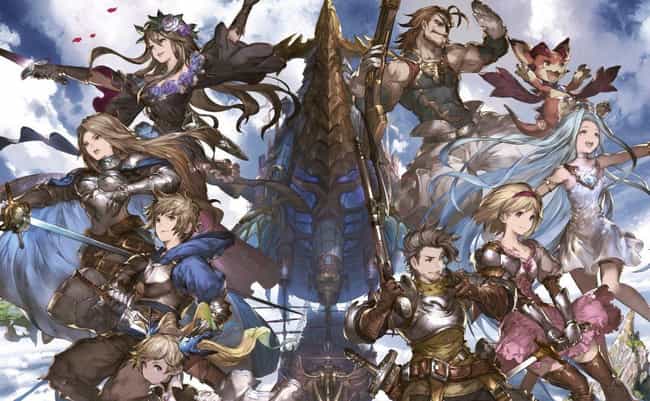 Granblue Fantasy is a free-to-play RPG that's available for mobile and browser. The Japanese fantasy game sets the player off on a grand journey after rescuing a mysterious girl named Lyria from the Erste Empire. What makes Granblue Fantasy a great recommendation for free-to-play players is its commitment to accessibility. Newcomers and longtime players are often rewarded with free draws, rare items, and anime crossover events. You'll never feel pressured to spend just to keep ahead.
Release: 2014
Platform: iOS, Android, PC

Is this a great game?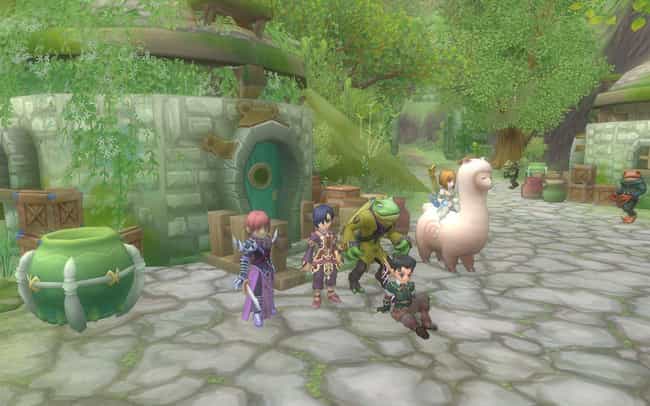 Eden Eternal is an anime-inspired free-to-play MMORPG by the developers of Grand Fantasia. Your avatar is a "Crystal Child" who awakens after being trapped in a blue crystal with no memory of their past. You'll explore the magical playground of Eden Eternal searching for clues about your mysterious past, while also making a new name for yourself. What's unique about Eden Eternal is that your guild can build their very own town.
Release: 2010
Platform: PC

Is this a great game?