Scifi And Fantasy

The Best Shows & Movies Set in the Future

72 votes
9 voters
43 items
List Rules Vote up the most entertaining films & shows set in the future, including streaming series.
If there's one commonality throughout most of science fiction, it's the setting taking place in the future. While that's not true of all sci-fi, it's certainly a common trope, which is why some of the best movies and TV shows set in the future also line up with the very best of science fiction. While some of the best examples in this genre can be found on the big screen, there are also dozens of excellent TV shows set in the future fans of the genre regularly enjoy.
Movies like Alien and Blade Runner are obvious examples of futuristic movies that are incredibly popular, but there are far more that you may not be aware of and this list compiles the very best. While many examples are considered classics, this list sticks closer to the more recent additions to the genre with examples like Netflix's Altered Carbon and Black Mirror. Both offer glimpses into a futuristic world that suggests we might just ruin ourselves with technology. Whatever your preference in the genre, there are plenty of movies and TV shows about the future that involve comedy, drama, action/adventure, and more for everyone to enjoy.
Which shows and movies set in the future deserve the top spots on this list? Help decide by giving your favorites a thumbs up and adding any good movies or shows missing from the list.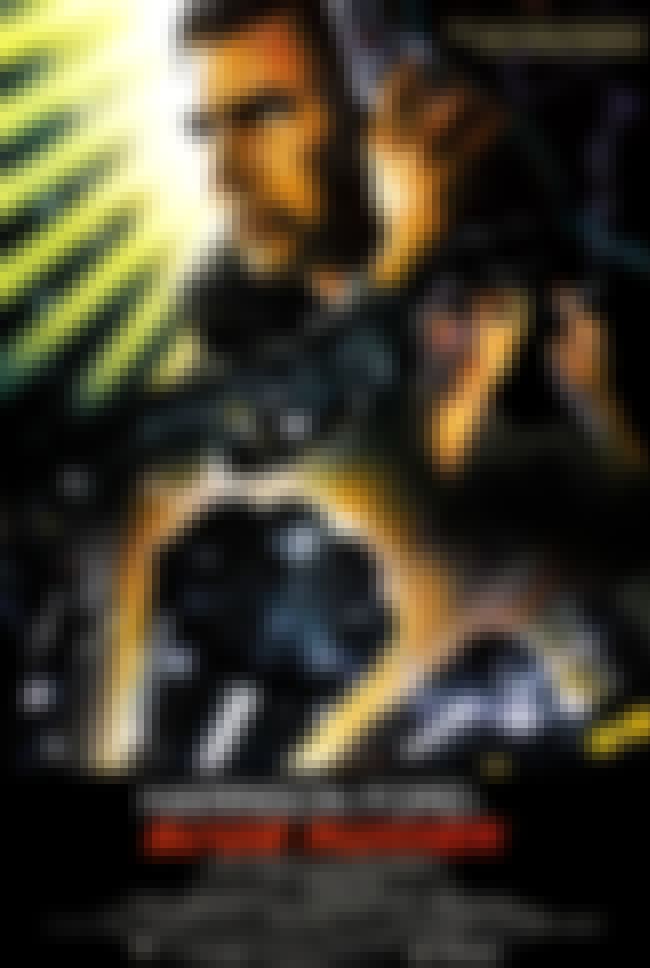 Blade Runner is a 1982 American neo-noir dystopian science fiction film directed by Ridley Scott and starring Harrison Ford, Rutger Hauer, Sean Young, and Edward James Olmos. The screenplay, written by Hampton Fancher and David Peoples, is a modified film adaptation of the 1968 novel Do Androids Dream of Electric Sheep? by Philip K. Dick. The film depicts a dystopian Los Angeles in November 2019, in which genetically engineered replicants, which are visually indistinguishable from adult humans, are manufactured by the powerful Tyrell Corporation as well as by other "mega-corporations" around the world. The use of replicants on Earth is banned and they are exclusively utilized for dangerous ...more on Wikipedia
Also Ranked
#41 on The Best Movies Based on Books
#71 on 'Old' Movies Every Young Person Needs To Watch In Their Lifetime
#74 on Movies That Should Never Be Remade
#54 on The Greatest Movies of the 1980s, Ranked

Is this the best of the genre?
see more on Blade Runner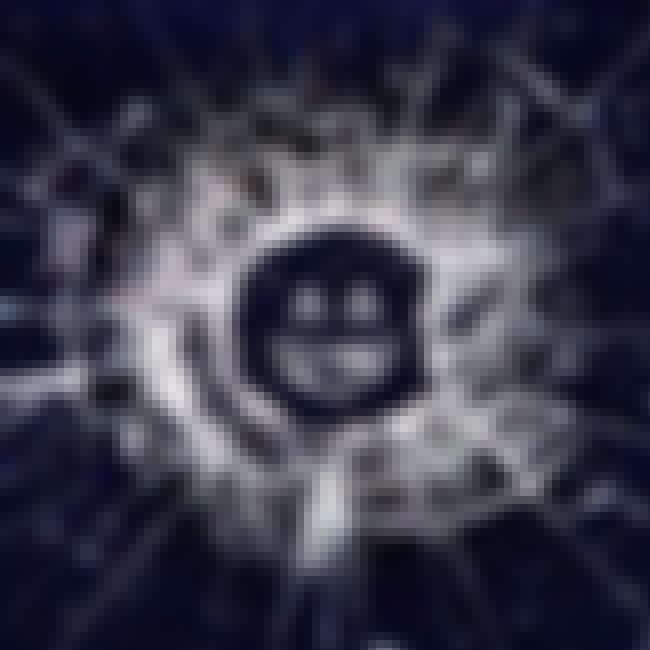 Black Mirror is a British television anthology series created by Charlie Brooker that features speculative fiction with dark and sometimes satirical themes that examine modern society, particularly with regard to the unanticipated consequences of new technologies. The series is produced by Zeppotron for Endemol. Regarding the programme's content and structure, Brooker noted, "each episode has a different cast, a different setting, even a different reality. But they're all about the way we live now – and the way we might be living in 10 minutes' time if we're clumsy." The series has received critical acclaim, and has seen an increase in interest internationally after being added to Netflix. ...more on Wikipedia
Also Ranked
#53 on The Best Shows Currently on the Air
#47 on The Best Current Dramatic TV Shows
#61 on The Greatest TV Dramas of All Time
#5 on Sci-Fi Shows You Should Be Watching Now

Is this the best of the genre?
see more on Black Mirror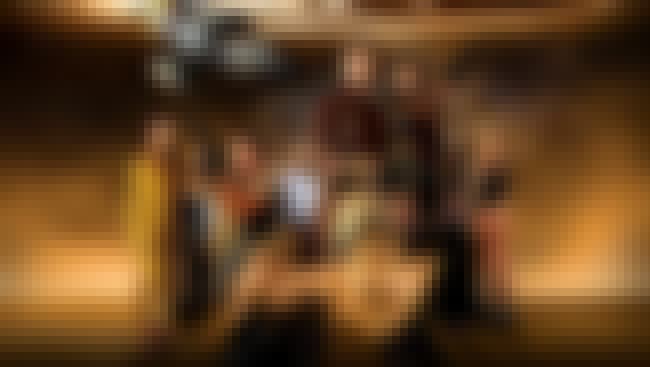 Firefly is an American space western science fiction drama television series created by writer and director Joss Whedon, under his Mutant Enemy Productions label. Whedon served as an executive producer, along with Tim Minear. The series is set in the year 2517, after the arrival of humans in a new star system and follows the adventures of the renegade crew of Serenity, a "Firefly-class" spaceship. The ensemble cast portrays the nine characters who live on Serenity. Whedon pitched the show as "nine people looking into the blackness of space and seeing nine different things". The show explores the lives of a group of people who fought on the losing side of a civil war and others who now make a ...more on Wikipedia
Also Ranked
#14 on The Best TV Shows to Binge Watch
#9 on The Best Teen Sci-Fi/Fantasy TV Series
#1 on TV Shows Canceled Before Their Time
#1 on The Best Sci Fi Television Series of All Time

Is this the best of the genre?
see more on Firefly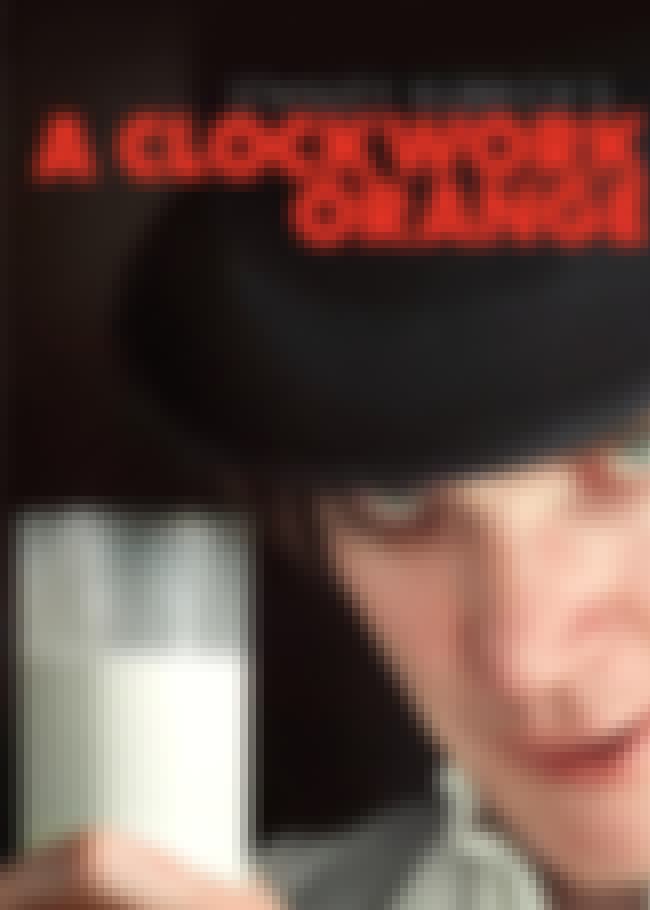 A Clockwork Orange is a 1971 dystopian crime film adapted, produced, and directed by Stanley Kubrick, based on Anthony Burgess's 1962 novella A Clockwork Orange. It employs disturbing, violent images to comment on psychiatry, juvenile delinquency, youth gangs, and other social, political, and economic subjects in a dystopian near-future Britain. Alex, the main character, is a charismatic, sociopathic delinquent whose interests include classical music, rape, and what is termed "ultra-violence." He leads a small gang of thugs, whom he calls his droogs. The film chronicles the horrific crime spree of his gang, his capture, and attempted rehabilitation via controversial psychological ...more on Wikipedia
Also Ranked
#32 on The Best Movies Based on Books
#8 on The Best '70s Movies
#34 on Movies That Should Never Be Remade
#2 on The Best Movies You Never Want to Watch Again
Is this the best of the genre?
see more on A Clockwork Orange