film

The Best Gabriel Iglesias Movies

41 votes
21 voters
2.5k views
8 items
Follow
List Rules Vote for your favorite movies, regardless of critic reviews or how big the role was.
List of the best Gabriel Iglesias movies, ranked best to worst with movie trailers when available. Gabriel Iglesias's highest grossing movies have received a lot of accolades over the years, earning millions upon millions around the world. The order of these top Gabriel Iglesias movies is decided by how many votes they receive, so only highly rated Gabriel Iglesias movies will be at the top of the list. Gabriel Iglesias has been in a lot of films, so people often debate each other over what the greatest Gabriel Iglesias movie of all time is. If you and a friend are arguing about this then use this list of the most entertaining Gabriel Iglesias films to end the squabble once and for all.
If you think the best Gabriel Iglesias role isn't at the top, then upvote it so it has the chance to become number one. The greatest Gabriel Iglesias performances didn't necessarily come from the best movies, but in most cases they go hand in hand.
This list below has a variety of films, like El Matador and Days of Santiago, in it.
"This list answers the questions, "What are the best Gabriel Iglesias movies?" and "What are the greatest Gabriel Iglesias roles of all time?"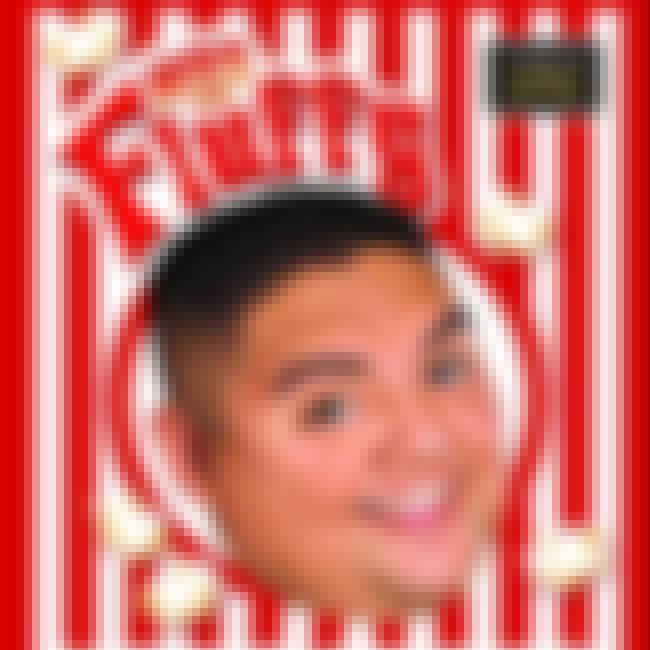 Hot and Fluffy is a comedy special performed by Gabriel Iglesias filmed live August 2007 at Bakersfield, California. The DVD of the performance became very popular and was shown on Comedy Central. ...more on Wikipedia
Actors: Gabriel Iglesias
Initial Release: 2007
Directed by: Manny Rodriguez

Agree or disagree?
see more on Gabriel Iglesias: Hot and Fluffy
Seventeen-year old Robbie Zirpollo has a problem. As the film opens, his mother is driving him to his new summer job. We learn that Robbie has grown up in Oceanside, California, but now he and his mother have moved to Colorado for a fresh start, as his father has taken the family's savings and his secretary to Mexico. Robbie's mom has, through an uncle, gotten him a summer job at Water World on the grounds crew. The adventure begins when Robbie meets Alex and gets moved to Aokee's Surf & Snack shack to work. Alex convinces Robbie to enter the park's "Employee Olympics" to bring the Surfer King trophy to it's rightful place among the concessions crew. Tiffany, the park owner's daughter, has ...more on Wikipedia
Actors: Lindsay Wagner, Gabriel Iglesias, Cerina Vincent, Alan Thicke, Keri Lynn Pratt, + more
Initial Release: 2006
Directed by: Bernard Murray Jr.
Agree or disagree?
Days of Santiago is a 2004 drama film written and directed by Josué Méndez. ...more on Wikipedia
Actors: Gabriel Iglesias, Marisela Puicón, Pietro Sibille, Carlos Cano de la Fuente, Milagros Vidal, + more
Initial Release: 2004
Directed by: Josué Méndez
Agree or disagree?
see more on Days of Santiago
Loco Comedy Jam Volume 1 is a 2008 comedy film directed by Lionel Pasamonte. ...more on Wikipedia
Initial Release: 2008
Directed by: Lionel Pasamonte