Total Nerd The Best Reunions On 'Game of Thrones'

1.4k votes
220 voters
3.3k views
14 items
List Rules Vote up your favorite 'GoT' reunions.
Warning: This list contains spoilers for Game of Thrones Season 8.
The final season of Game of Thrones has finally premiered, and the first episode of the season saw plenty of characters reuniting after ages apart. We saw Jon and Arya embrace for the first time since Season 1, and watched as Tyrion had a tense but warm conversation with his former wife, Sansa. The relationships between the show's characters have been evolving for nearly a decade now, and everyone is finally coming together. Even with the threat of White Walkers right around the corner, the show still has time for these tender reunions.
Reunions on Game of Thrones are nothing new, and some of the most emotionally charged scenes are when characters finally come together after a long time.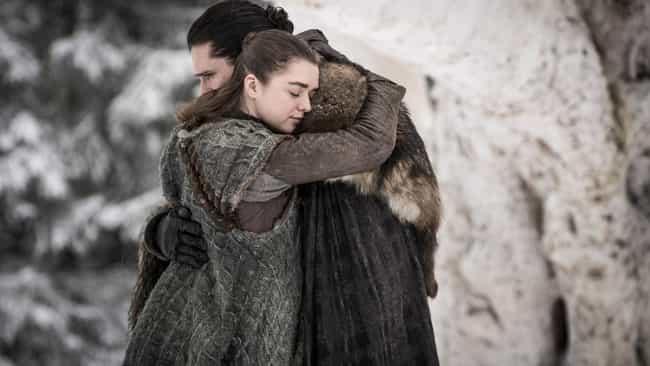 Season 8, Episode 1: "Winterfell"
It's been eight full seasons since Jon and Arya last spoke with one another. They separate in episode 2 of the first season, "The Kingsroad," as Jon is leaving to join the Night's Watch. This is when Jon gives Arya her sword, Needle, which she still has when they reunite.
The two are initially thrilled to be together, but the reality of their situation soon sours the mood. Arya makes it clear that she disapproves of Jon bending the knee to Daenerys, and she defends Sansa when Jon tries to brush her advice aside.

Is this one of your favorites?
Samwell Tarly And Jon Snow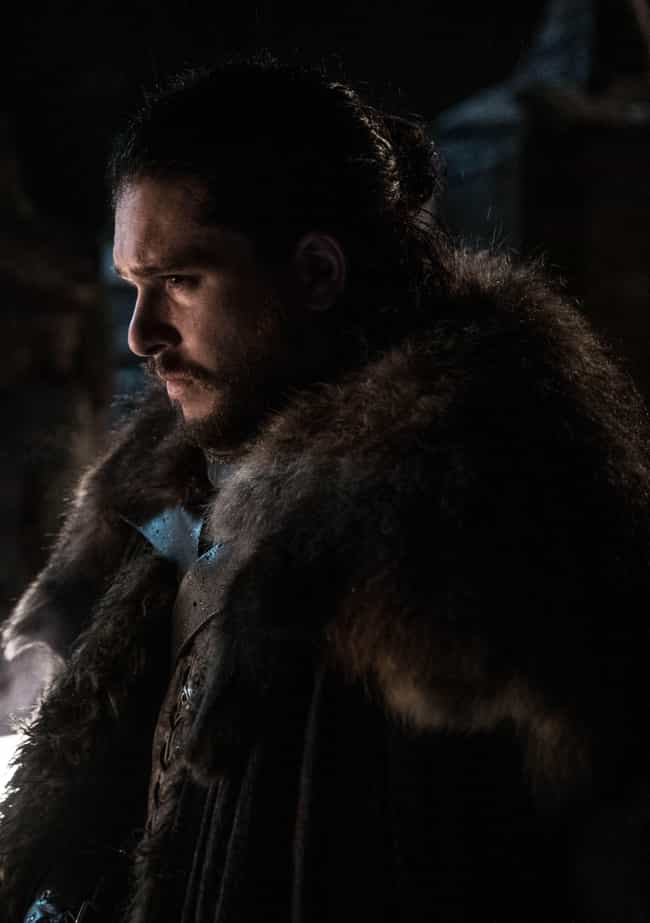 Season 8, Episode 1: "Winterfell"
The Season 8 premiere is the first time Sam and Jon have seen each other since Sam left to become a maester in Season 5's "Mother's Mercy." In the episode, Sam asks Jon, then Lord Commander of the Night's Watch, if he can leave the Wall in order to gain knowledge that could prove crucial in the fight against the White Walkers.
Their reunion in Season 8 may be one of the most bittersweet and emotional to ever happen on the show. Sam has just learned Daenerys burned his father and brother alive, and he then has to tell Jon about his true heritage.

Is this one of your favorites?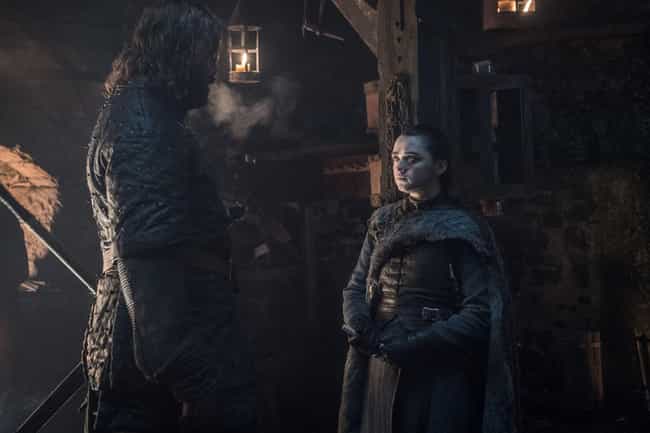 Season 8, Episode 1: "Winterfell"
The Hound and Arya don't have the friendliest relationship. In Season 4's "The Children," Arya leaves the Hound to perish at the bottom of a cliff.
Their reunion in Season 8 is not much warmer, as Arya steps up to defend Gendry from the Hound's insults. They share some barbs and cold stares, but there's also the slightest hint of mutual respect under the surface.

Is this one of your favorites?
Jaime Lannister And Brienne Of Tarth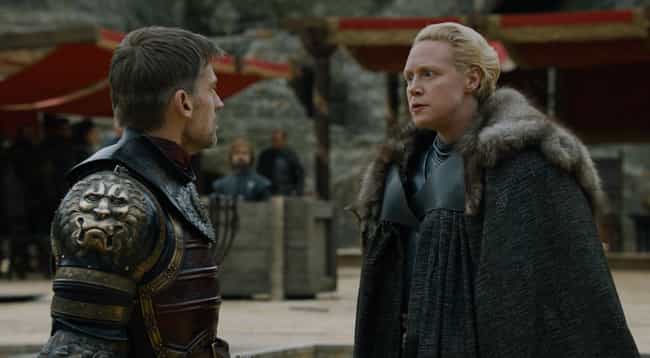 Season 7, Episode 7: "The Dragon and the Wolf"
Jaime and Brienne have a brief but heated reunion in Season 7's finale when Brienne urges Jaime to disobey his sister and head North to fight the White Walkers. The two have often been on opposing sides, and, prior to this exchange, last interacted in Season 6's "No One." In the episode, Brienne flees the Riverlands by boat, and Jaime allows it.

Is this one of your favorites?