Punk

The Best GG Allin Albums of All Time

396 votes
119 voters
3.6k views
18 items
Let's be clear - people don't really think of high quality when it comes to the catalog of the late GG Allin, perhaps the most extreme rocker ever to sustain a career. But the man was prolific and did have a large catalog to sort through, so this is a fan-voted list of the best GG Allin albums, including pictures of the album covers when available. This GG Allin discography is ranked from best to worst, so the top GG Allin albums can be found at the top of the list. To make it easy for you, we haven't included GG Allin singles, EPs, or compilations, so everything you see here should only be studio albums. If you think the greatest GG Allin album isn't high enough on the list, then be sure to vote for it so it receives the credit it deserves. If you want to know, "What is the Best GG Allin album of all time?" or "What are the top GG Allin albums?" then this list will answer your questions. This list should also be a comprehensive discography of this "scumrock" legend, with albums on it including Dirty Love Songs and Freaks, Faggots, Drunks & Junkies.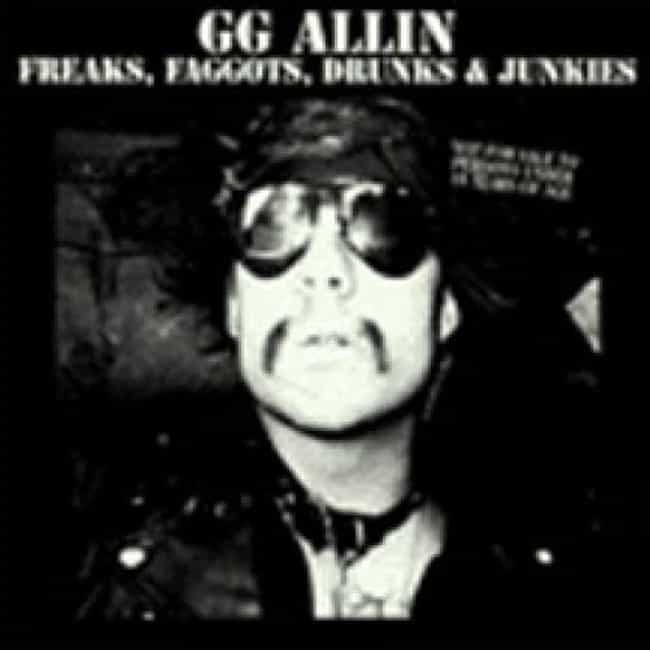 Artist: GG Allin
Release Date: 1997
Tracks: My Revenge, Commit Suicide, Sleeping in My Piss, Cunt Sucking Cannibal, Be My Fuckin Whore, Suck My Ass It Smells, Outlaw Scumfuc, Wild Riding, Anti-Social Masturbator, I Wanna Kill You, My Bloody Mutilation, Young Little Meat, Dog Shit, Family, Crash & Burn, Caroline & Sue, Die When You Die, Dope Money, Last in Line for the Gang Bang
Genres (Music): Hardcore punk, Punk rock

Agree or disagree?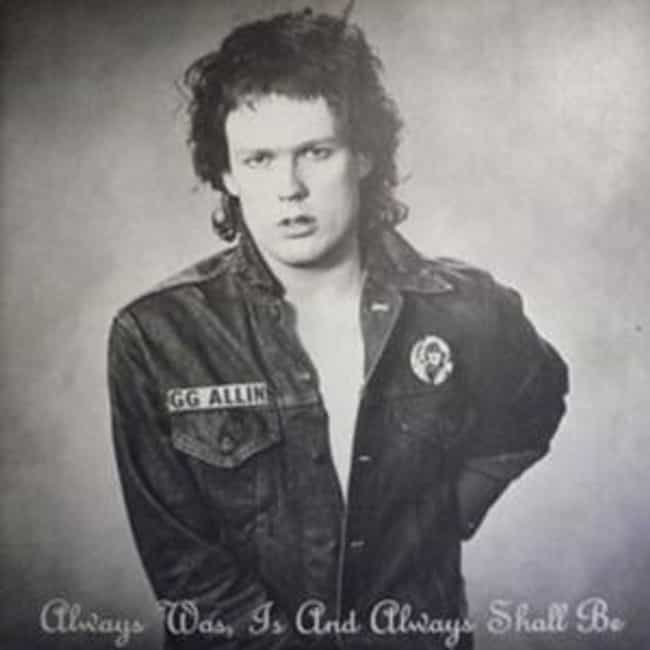 Artist: GG Allin
Release Date: 1980
Tracks: Beat, Beat, Beat, 1980's Rock'n'roll, Automatic, Assface, One Man Army, Don't Talk to Me, Cheri Love Affair, I Need Adventure, Pussy Summit Meeting, Bored to Death, Unpredictable
Genres (Music): Punk rock, Power pop

Agree or disagree?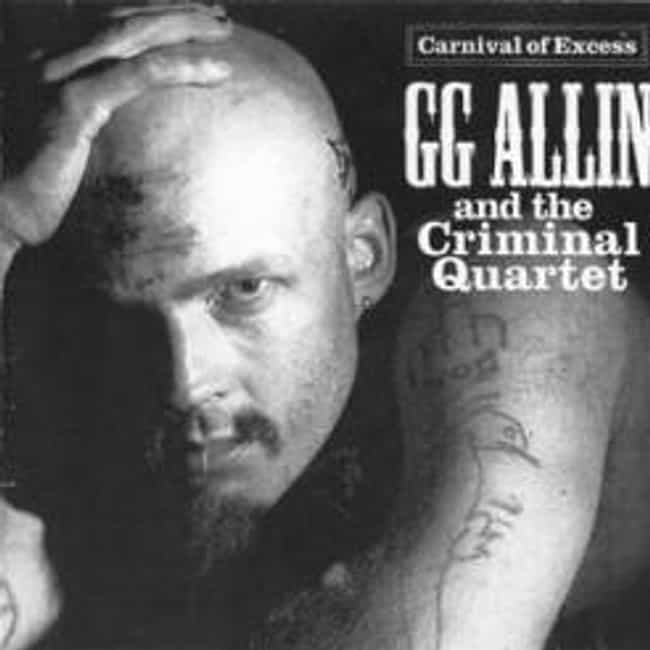 Artist: GG Allin, The Criminal Quartet
Release Date: 1996
Tracks: Watch Me Kill, Son Of Evil, Outskirts of Life, Pick Me Up (On Your Way Down), Borrowed Time, Carmelita, Guns, Bitches, Brawls and Bottles, Snakemans Dance, No Rights, Fuck Authority
Genres (Music): Country

Agree or disagree?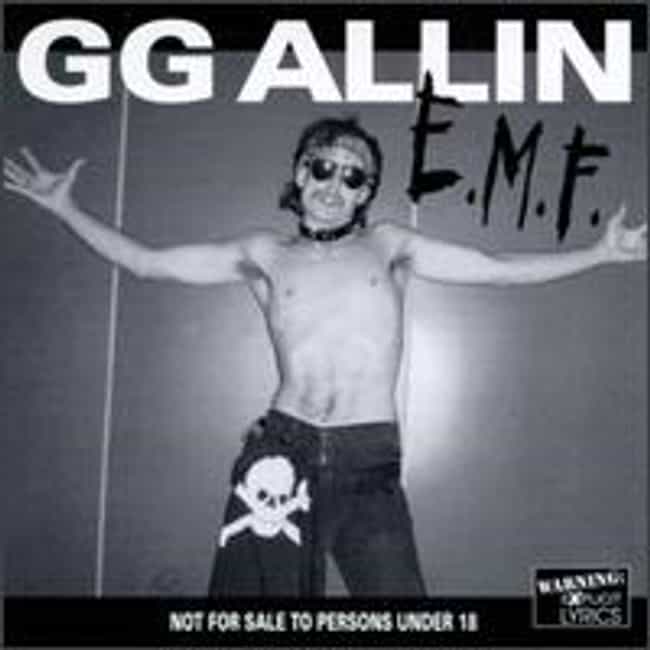 Artist: GG Allin, The Scumfucs
Release Date: 1983
Tracks: I Don't Give a Shit, Clit Licker, Out for Blood, Blow Jobs, Live at A7 Club in NYC, Fuckin' the Dog, Convulsions, Hard Candy Cock, Cock on the Loose, I Wanna Fuck Your Brains Out, Teacher's Pet, God of Fire in Hell, Drink, Fight and Fuck, I'm Gonna Rape You
Genres (Music): Punk rock

Agree or disagree?