Graveyard Shift
Every Ghost in the First Two Ghostbusters Movies

1.9k votes
264 voters
13.1k views
22 items
You can't have a Ghostbusters movie without ghosts. If there weren't ghosts jogging through New York or menacingly shoving hot dogs in their faces, you'd just have four guys sitting around in brown uniforms quipping. Everyone knows the more popular ghosts in Ghostbusters, but what about the ghosts that don't have a voice? This list of the all the Ghostbusters ghosts finally gives you a chance to speak up for the lesser known ghosts who you might prefer to Slimer or Zuul.
One of the most interesting things about every Ghostbusters ghost is how little the rules of traditional ghost movies matter to any of them. In the first film, you've got a demon dog coming out of a refrigerator and a giant marshmallow man wreaking havoc on New York. The ghosts in Ghostbusters II are all over the place. Some are 20-foot tall inter-dimensional creatures, while others are just heads on sticks. Is this kind of playful attitude that's made the Ghostbusters films a touchstone for so many comedy, horror, and film fans since 1984. But as you know, all ghosts aren't created equal, so it's time to rank all the ghosts in the first two Ghostbusters.
Vote up the ghosts in Ghostbusters and Ghostbusters II that made the biggest impression on you. Then leave us a comment about whether or not you are or ain't afraid of no ghost.
back to page 1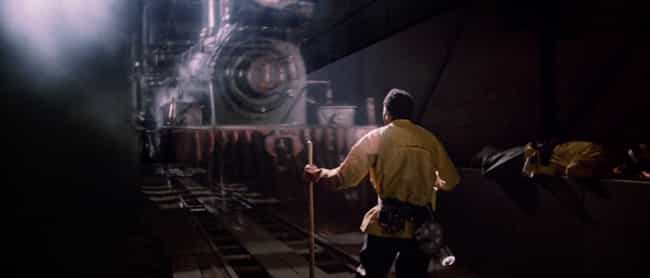 Appears In: Ghostbusters II
All aboard the ye olde ghoste traine of old New York Central! According to Egon, this train that derailed in Albany in 1920 and killed hundreds of people, leaving them to haunt Winston Zeddemore in 1989. A note of interest about this scene: the ghost train was
added in reshoots
to give the film "more effects."
Great ghost?
The Ghosts of the Titanic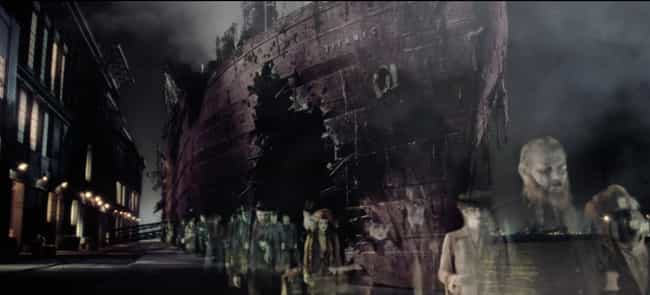 Appears In: Ghostbusters II
Initially the producers of the film
wanted to include the
Hindenburg to appear as a ghostly airship, but instead decided on the eerie visual of dead passengers finally disembarking the Titanic at its destination.
Better late than never.

Great ghost?
Appears In: Ghostbusters
Not much is known about the zombie cab driver (other than the fact that he pulled himself up the grave by his bootstraps and GOT A JOB), but everybody likes him a lot. He is also responsible for a lot of nightmares.

Great ghost?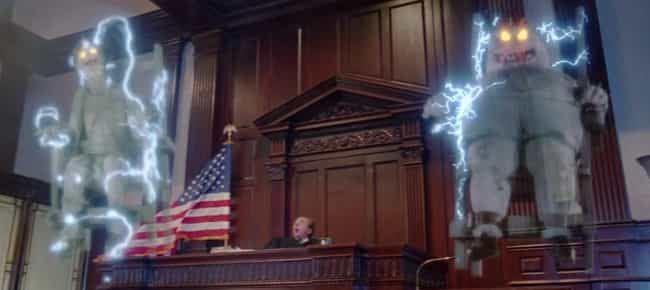 Appears In:

Ghostbusters II

The malevolent duo are released by a glob of slime and a whole lot of yelling. These full torso apparitions were put to death in 1948 by Judge Wexler, and apparently they bided their time until the late '80s when they could haunt the eff out of his courtroom.


Great ghost?