film

The Best Gina Carano Movies

575 votes
247 voters
40.6k views
7 items
Follow
List Rules Vote for your favorite movies, regardless of critic reviews or how big the role was.
List of the best Gina Carano movies, ranked best to worst with movie trailers when available. Gina Carano's highest grossing movies have received a lot of accolades over the years, earning millions upon millions around the world. The order of these top Gina Carano movies is decided by how many votes they receive, so only highly rated Gina Carano movies will be at the top of the list. Gina Carano has been in a lot of films, so people often debate each other over what the greatest Gina Carano movie of all time is. If you and a friend are arguing about this then use this list of the most entertaining Gina Carano films to end the squabble once and for all.
If you think the best Gina Carano role isn't at the top, then upvote it so it has the chance to become number one. The greatest Gina Carano performances didn't necessarily come from the best movies, but in most cases they go hand in hand.
List ranges from Ring Girls to American Gladiators Ultimate Workout and more.
"This list answers the questions, "What are the best Gina Carano movies?" and "What are the greatest Gina Carano roles of all time?"
Haywire is a 2011 action-thriller film directed by Steven Soderbergh, starring Gina Carano, Michael Fassbender, Ewan McGregor, Bill Paxton, Channing Tatum, Antonio Banderas, and Michael Douglas. Carano, a mixed martial arts fighter, performs her own stunts in the film. The score is by Northern Irish DJ and composer David Holmes. Carano is cast as Mallory Kane, an operative who works for a company that handles sensitive "black operations" covertly so that the government can maintain plausible deniability. In the film, the firm is hired to rescue a hostage in Spain, an operation which goes well. Then she is hired to pose as the wife of a British MI6 agent, but this is a ruse and she is ...more on Wikipedia
Actors: Michael Fassbender, Ewan McGregor, Channing Tatum, Michael Douglas, Gina Carano, + more
Initial Release: 2011
Directed by: Steven Soderbergh
Agree or disagree?
see more on Haywire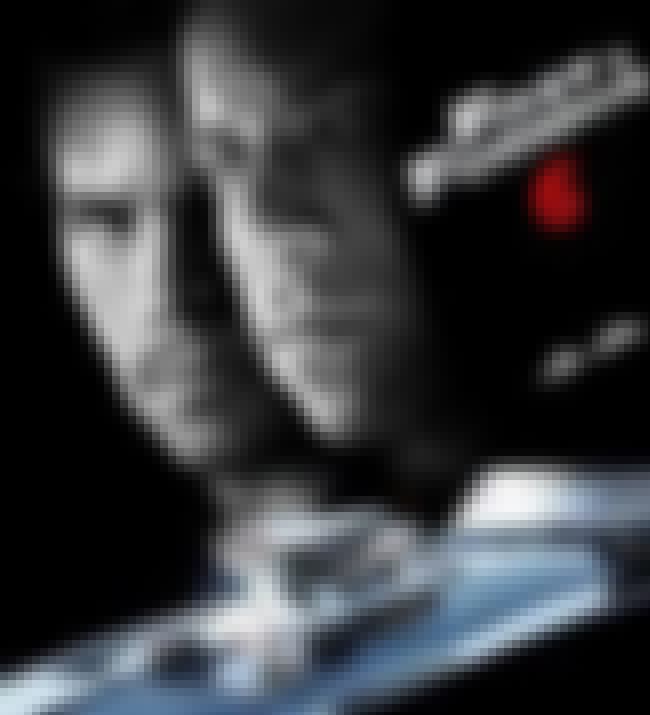 Fast & Furious 6 is a 2013 American action film directed by Justin Lin, and the sixth installment in The Fast and the Furious franchise. Hobbs (Dwayne Johnson) has Dominic (Vin Diesel) and Brian (Paul Walker) reassemble their crew to take down a team of mercenaries, which also includes Dom's presumed deceased girlfriend, Letty (Michelle Rodriguez). ...more on Wikipedia
Actors: Vin Diesel, Paul Walker, Dwayne Johnson, Michelle Rodriguez, Jordana Brewster, + more
Initial Release: 2013
Directed by: Justin Lin
Also Ranked
#32 on The Best Memory Loss Movies
#21 on The Best Movies Released Memorial Day Weekend

Agree or disagree?
see more on Fast & Furious 6
Ring Girls is a 2005 action film written by Jennifer Ferrara, Christine Mansoor and Thomas Weber, and directed by Jennifer Ferrara and Thomas Weber. ...more on Wikipedia
Actors: Gina Carano, LaTasha Marzolla, Thohsaphol Sitiwatjana, Paul Suwanetr, Master A., + more
Initial Release: 2005
Directed by: Thomas Weber, Jennifer Ferrara
Agree or disagree?
Blood and Bone is a 2009 American direct-to-DVD martial arts film directed by Ben Ramsey and written by Michael Andrews. The film stars Michael Jai White, Eamonn Walker and Julian Sands, and features martial artist Matt Mullins, former professional wrestler Ernest "The Cat" Miller, and MMA fighters Bob Sapp, Kimbo Slice, Maurice Smith, and Gina Carano. ...more on Wikipedia
Actors: Gina Carano, Michael Jai White, Kimbo Slice, Eamonn Walker, Julian Sands, + more
Initial Release: 2009
Directed by: Ben Ramsey
Also Ranked
#5 on The 25+ Best MMA Movies About Fighting
Agree or disagree?
see more on Blood and Bone