Graveyard Shift
The Most Memorable Goth Characters From Movies

4.2k votes
631 voters
8.3k views
15 items
List Rules Vote up the figures forever enshrined in your dark heart.
Goths have been a source of curiosity, outrage, self-expression, and fear since the 1970s. Inspired by the New Romantic fashions and Edwardian era, the goth umbrella is wide but cohesive, with various genres reaching beyond the traditional modern subculture represented by some of the best goths in movies today.
Goth representation began long before this concrete subculture developed. Gothic literature has existed since the late 18th century, and some of the media's most beloved goths made their first appearance on the silver screen. From 1915 to today, the best goth characters have sent our cultural environment to darker and more romantic depths, and the best goth characters in movies prove that.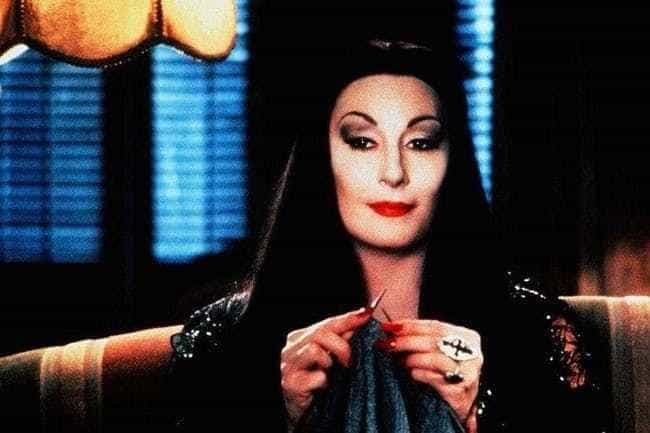 Type of goth: Romantic.
Aesthetic: Witch matriarch.
Signature quote: "They say she danced naked in the town square and enslaved a minister! But don't worry, we told Wednesday, 'College first.'"
General outlook on life: She has unwavering support for her repulsive, close-knit family of beloved freaks.
Morticia Addams (Anjelica Huston) is living proof that you don't age out of being a goth, and gothdom is certainly not a phase. Fierce and somber, Morticia loves her family unconditionally while still embracing their gruesome lifestyle. She even punishes her children for behaving "pleasantly."

Are they so dark?
see more on Morticia Addams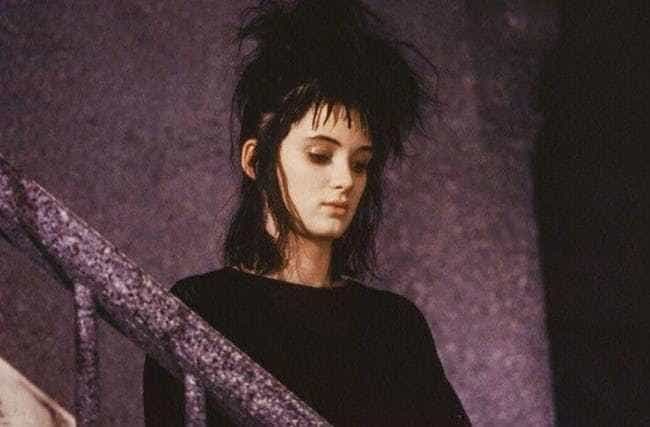 Type of goth: Traditional.
Aesthetic: All black, lace, modest cut.
Signature quote: "Live people ignore the strange and unusual."
General outlook on life: Embrace the end, life is best lived alone.
Lydia Deetz (Winona Ryder) is a perfect case study for the many dimensions of goth mentality. She is sensitive, serious, and deeply morbid. She contains the emotional depths her family lacks, to the point where she summons her household ghosts while searching for support. The big hair and lace choker simply materialize her dark personality.

Are they so dark?
see more on Lydia Deetz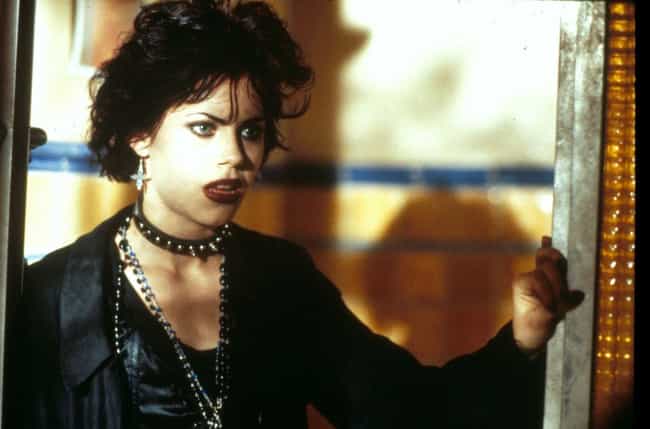 Type of goth: Catholic high school goth.
Aesthetic: Studs, chains, and leather.
Signature quote: "We are the weirdos, mister."
General outlook on life: Knowledge is power and power corrupts, so have some fun with it.
In the later decades of the 20th century, Nancy (Fairuza Balk) was the avatar of teen goth danger. She is troubled, intelligent, and more than willing to use her newfound supernatural powers to cause chaos and gain followers. Her gothness is further enhanced by her parochial school surroundings, which adds an element of daring and defiance to her character.

Are they so dark?
see more on Nancy Downs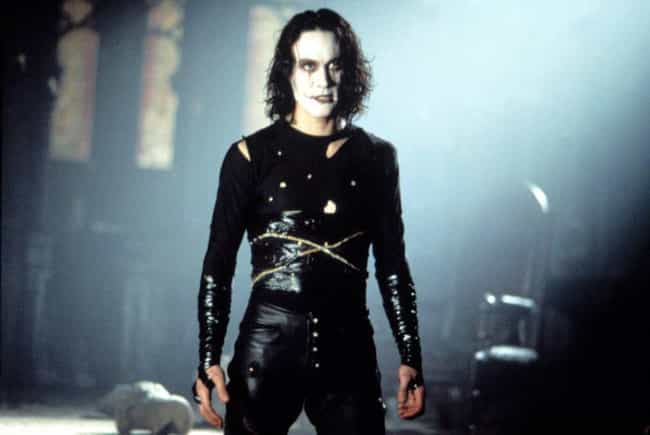 Type of goth: Traditional, heavily influenced by Robert Smith.
Aesthetic: Clown-adjacent street fighter.
Signature quote: "So the crow spirals down through a collapsed dream and the only sound it makes is like a concave scream."
General outlook on life: There is nothing more beautiful than abject pain.
In The Crow, Eric Draven (Brandon Lee) is resurrected one year after he was slain alongside his wife the night before their wedding. His character is entirely motivated by revenge, and the darkness that drives him is not only romantic, but dangerous.

Are they so dark?
see more on Eric Draven