Entertainment
The Best Greys Anatomy Quotes of All Time

1.7k votes
509 voters
20.4k views
10 items
Between the love triangles, work tension, and medical emergencies, Grey's Anatomy has it all. Several of the most memorable Grey's Anatomy quotes comes from the characters' personal lives rather than their jobs at Seattle Grace Hospital. Here are the top 10 best Grey's Anatomy quotes the series has ever given us, as voted on by fans of the series like you. The ABC series premiered in 2005 and was created by Shonda Rhimes. It features a talented cast including Ellen Pompeo, Justin Chambers and Patrick Dempsey.
Great writing, including the insightful monologues of Dr. Meredith Grey, is just one of the reasons that the series connected with fans around the world. This list features some of the best quotes and one-liners from Grey's Anatomy. Vote for the best Grey's Anatomy quotes and dialogue that appear on this list and if one of your favorites is missing, send us a notes in the comments section and we'll add it to the list!
Dr. Meredith Grey:
"You don't get to call me a whore! When I met you, I thought I had met the person I would spend then rest of my life with. I was done. So all the boys, and all the bars, and all the obvious daddy issues... who cared? Because I was done. You left me! You chose Addison! I'm all glued back together now. I make no apologies for how I chose to repair what you broke. You don't get to call me a whore!"
Should this be higher or lower?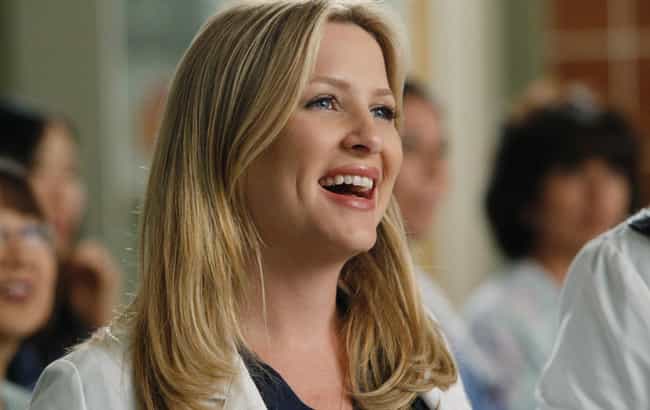 Mr. Torres: "I don't know you well enough to talk about her. We're not gonna do that."
Dr. Arizona Robbins:
"Most people think I was named for the state, but it's not true. I was named for a battle ship. The U.S.S. Arizona. My grandfather was serving on the Arizona when the Japanese bombed Pearl Harbor, and he saved 19 men before he drowned. Pretty much everything my father did his whole life was about honoring that sacrifice. I was raised to be a good man in a storm. Raised me to love my country. To love my family. To protect the things I love. When my father - Colonel Daniel Robbins, the United States Marine Corp - heard that I was a lesbian, he said he had only one question. I was prepared for, 'How fast can you get the hell out of my house?' But instead, it was, 'Are you still who I raised you to be?' My father believed in country the way that you believe in God. And my father is not a man who bends, but he bent for me because I'm his daughter. I'm a good man in a storm. I love your daughter. And I protect the things that I love. Not that I need to. She doesn't need it. She's strong, and caring, and honorable. She's who you raised her to be."

Should this be higher or lower?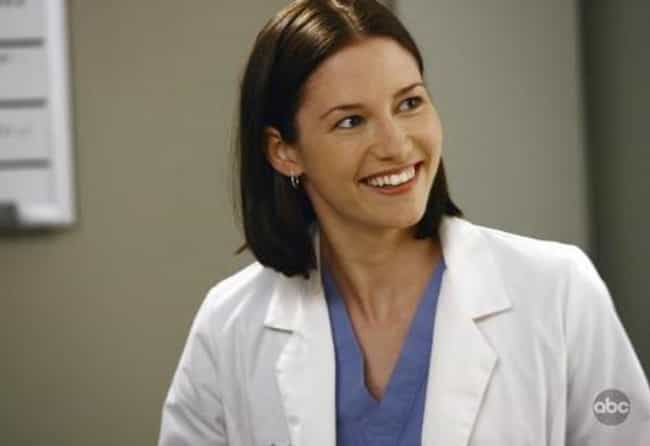 Dr. Lexie Grey:
"I don't know how you get up in the morning, I honestly don't. Our dad abandoned you. And your mom by all accounts was the
meanest person ever
and you can't let Derek love you, and it all really, really sucks. But ever since I knew you existed, I had this fantasy about my big sister, and you have failed on every occasion to live up to that fantasy. But I still love you whether you are capable of letting me or not. So, I forgive you."

Should this be higher or lower?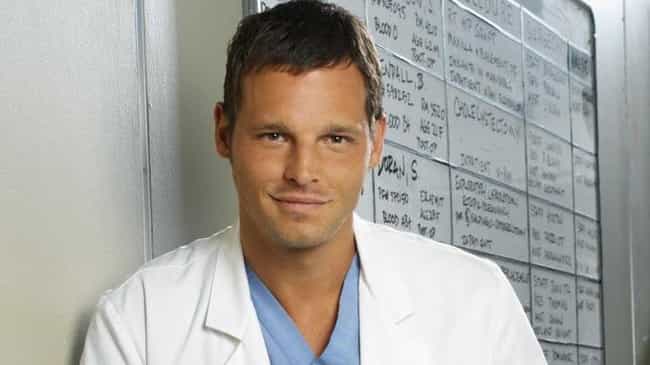 Dr. Alex Karev:
"For a kiss to be really good, you want it to mean something. You want it to be with someone you can't get out of your head, so that when your lips finally touch you feel it everywhere. A kiss so hot and so deep you never want to come up for air. You can't cheat your first kiss. Trust me, you don't want to. Cause when you find that right person for a first kiss, it's everything."

Should this be higher or lower?