Watchworthy
The Best Guillermo Del Toro Movies

Updated June 11, 2019
95 votes
36 voters
4.3k views
6 items
List Rules Vote for your favorite movies, regardless of critic reviews or how big the role was.
List of the best Guillermo del Toro movies, ranked best to worst with movie trailers when available. Guillermo del Toro's highest grossing movies have received a lot of accolades over the years, earning millions upon millions around the world. The order of these top Guillermo del Toro movies is decided by how many votes they receive, so only highly rated Guillermo del Toro movies will be at the top of the list. Guillermo del Toro has been in a lot of films, so people often debate each other over what the greatest Guillermo del Toro movie of all time is. If you and a friend are arguing about this then use this list of the most entertaining Guillermo del Toro films to end the squabble once and for all.
If you think the best Guillermo del Toro role isn't at the top, then upvote it so it has the chance to become number one. The greatest Guillermo del Toro performances didn't necessarily come from the best movies, but in most cases they go hand in hand.
List includes Hellboy, Hellboy II: The Golden Army and more.
"This list answers the questions, "What are the best Guillermo del Toro movies?" and "What are the greatest Guillermo del Toro roles of all time?"
Data-driven recommendations based on voting from over 40 million monthly visits to Ranker.
Try the free app
Hellboy II: The Golden Army is a 2008 American supernatural superhero film based on the fictional character Hellboy created by Mike Mignola. The movie was written and directed by Guillermo del Toro and is a sequel to the 2004 film Hellboy, which del Toro also directed. Ron Perlman reprises his starring role as the eponymous character. Unlike the original film, which was produced by Revolution Studios and released by Sony's Columbia Pictures, The Golden Army was produced by Universal Studios and Relativity Media and released by Universal Pictures. ...more on Wikipedia
Actors: John Hurt, Seth MacFarlane, Jimmy Kimmel, Selma Blair, Ron Perlman, + more
Released: 2008
Directed by: Guillermo del Toro
The Devil's Backbone is a 2001 Spanish-Mexican gothic horror film directed by Guillermo del Toro, and written by del Toro, Antonio Trashorras and David Muñoz. It was independently produced by Pedro Almodóvar, and filmed in Madrid. The film is set in Spain, 1939. Del Toro considers it his most personal film. ...more on Wikipedia
Actors: Eduardo Noriega, Marisa Paredes, Federico Luppi, Jaime Fernández-Cid Buscató, Juan Carlos Vellido, + more
Released: 2001
Directed by: Guillermo del Toro
Hellboy is a 2004 American supernatural superhero film, starring Ron Perlman and directed by Guillermo del Toro. The film is loosely based on the Dark Horse Comics graphic novel Hellboy: Seed of Destruction by Mike Mignola. It was produced by Revolution Studios, and distributed by Columbia Pictures. The film is about a demonic beast, known as Hellboy, who secretly works to keep the world safe from paranormal threats with his team, the Bureau of Paranormal Research and Defense. Released in April 2004, it grossed $59 million at the United States box office and $99 million worldwide and was favorably received by critics. A sequel, Hellboy II: The Golden Army, was released on July 11, 2008. ...more on Wikipedia
Actors: John Hurt, Selma Blair, Ron Perlman, Guillermo del Toro, David Hyde Pierce, + more
Released: 2004
Directed by: Guillermo del Toro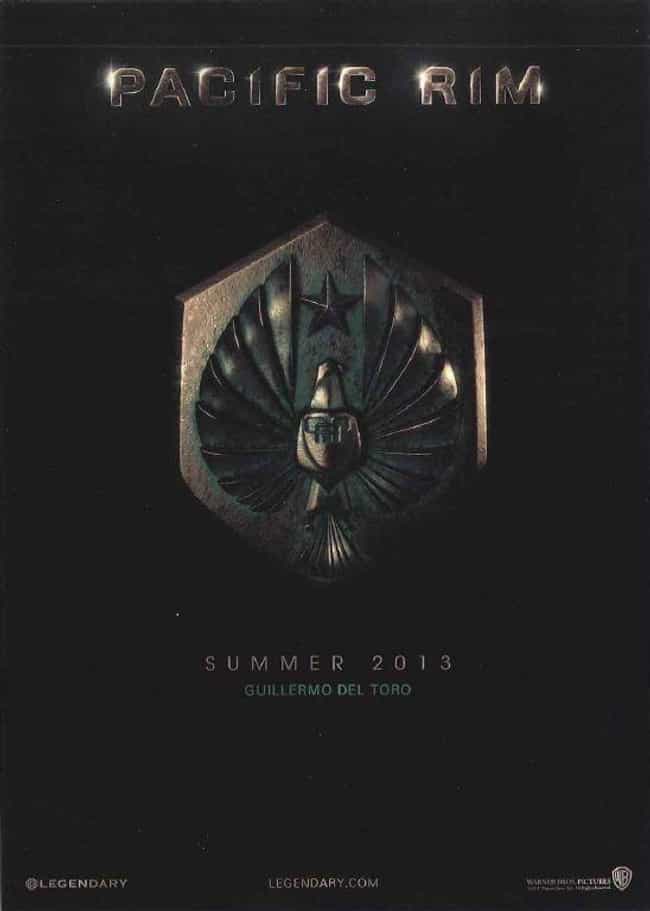 Pacific Rim is a 2013 action sci-fi film directed by Guillermo del Toro. ...more on Wikipedia
Actors: Idris Elba, Charlie Hunnam, Ron Perlman, Rinko Kikuchi, Charlie Day, + more
Released: 2013
Directed by: Guillermo del Toro