Military
12 Best Bang-For-Your-Buck Firearms At Cabela's

These days, you can find firearms for sale just about anywhere, but the discerning shopper knows the best place to buy a gun is one that can offer discounts smaller businesses can't afford. If you're lucky enough to live near a Cabela's, you probably already know of the amazing deals your local store offers, but if you happen to live elsewhere, you may be able to rely on the company's Bargain Cave online sales department where you can purchase a weapon to pick up later. The Bargain Cave features incredible deals on all types of guns.
When it comes to selecting your next weapon, a lot of thought goes into what you're looking for. Do you need something for hunting or home defense? Is it a weapon you would like to carry, or is it one you need for skeet shooting? Whatever your needs, Cabela's has it, and if you're lucky, it may even be on sale. Check out these firearms Cabela's has on sale, and odds are, you're in for an amazing deal.
The selection of firearms below includes numerous types, but are in no way the only ones offered at a discounted price on Cabela's Bargain Cave. If you're interested in a type of firearm not included in this list, check out the Bargain Cave and see what's currently available.
When purchasing a handgun, remember to also purchase a gun safe for safe and easy storage. If your budget doesn't allow for such an expense, please look into a trigger lock or other locking mechanism to ensure your safety, as well as the safety of your family and friends.
ATTENTION: Firearms can only be acquired in person. Cabela's cannot sell some items in certain jurisdictions. Firearms are sold only as equipped. Cabela's doesn't add or take away from their configuration. Check your applicable federal, state, and local laws before acquiring a firearm.
HK Semiautomatic Centerfire Pistols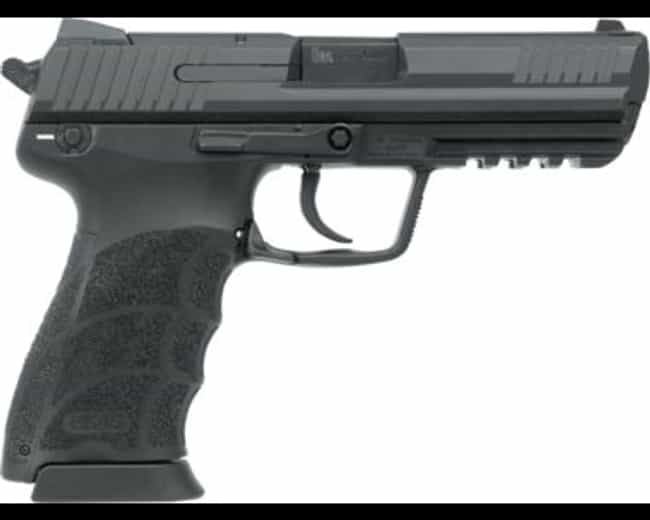 Cost: $599.88 - $799.99 (Regular price: $699.99 and $799.99)
HK is one of the world's premiere firearms manufacturers, and Cabela's sells a variety of models at discounted prices. These weapons normally run from between $699.99 and $799.99, but the Bargain Cave has them listed for $599.88 - $799.99, making them an incredible bargain. The following guns are currently listed in the Bargain Cave:
P2000 V3 9mm or .40
P2000 SK V3 9mm or .40
HK45 45mm (Pictured)
HK45 45mm Compact
Beretta 686 Silver Pigeon I Sporting Over/Under Shotgun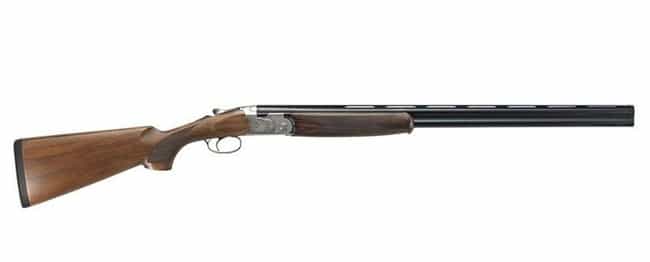 Cost: $1,899.99 (Regular price: $2,149.99)
There are many different types of shotguns on the market, and it can be difficult to zero in on the one you want. Fortunately, Beretta has manufactured this beautiful over/under shotgun, which is ideal for skeet, bird hunting, or even home defense. The shotgun features Optima HP barrels, five chokes, a beautifully engraved receiver and oiled-walnut stock, and 30" vent-rib barrels, which shoot 2.75" and 3" shells.
Fierce® Edge Long-Range Bolt-Action Rifle

Cost: $2,599.97 - $2,799.99 (Regular price: $2,799.99)
Fierce Firearms' beautiful Long-Range Bolt-Action rifle was built from the ground up to ensure .50 MOA accuracy straight out of the box. This rifle's construction features a 1-piece, 3-lug bolt, and a Triad receiver. It utilizes the highest standards of efficiency and technology to deliver a reliable feed and ejector system via a bolt-action, which is unmatched in the industry. The whole thing is topped off with a gorgeous LastGuard weatherproof finish.
Depending on your preference, you can purchase this firearm in .28 Nosler, .300 Winchester Magnum, 6.5mm Creedmoor, .300 Remington Ultra Magnum, .280 Ackley Improved, 7mm Remington Magnum, and 6.5 PRC.
Ruger® Precision Gen 3 Bolt-Action Rifle

Cost: $1,199.97 (Regular price: $1,399.99)
Ruger's Precision Gen 3 Bolt-Action Rifle comes in a variety of calibers, and stands as an incredibly fine weapon. You can get yours in either 6mm Creedmoor, 6.5mm Creedmoor, or .308 Winchester. All three models are listed on the site for the same low, reduced price.
The rifle comes with a short-action M-LOK handguard, a hybrid muzzle brake, an adjustable precision MSR buttstock, a beautifully designed CNC-machined steel upper receiver, and billet-aluminum bolt shroud. There are multiple magazine options as well, and the weapon comes with two 10-round Magpul® PMAG® magazines.