Weapons
12 Best Starter Guns For Beginners

When it comes to owning your own firearm, there are a lot of things you need to know before you select your first pistol, shotgun, or rifle. What kind of gun are you looking for, and why do you want it? Is this something you need for protection/defense, or are you interested in hunting? Whatever a beginner's intention for using a firearm, it's important to know the appropriate safety rules associated with owning and operating guns, as well as the local, state, and federal laws associated with the same.
Once you figure out where you want to go with your firearm purchase, you need to select the right gun for you. Everyone is different, and each responsible gun owner in the United States has a preference. This list includes a selection of firearms best-suited for a beginner. If this is your first gun, you should consider each of the following, but know that there are plenty of options in this area, so be sure to do your research before purchasing your starter firearm. This list is a great place to start.
When purchasing a handgun, remember to also purchase a gun safe for safe and easy storage. If your budget doesn't allow for such an expense, please look into a trigger lock or other locking mechanism to ensure your safety, as well as the safety of your family and friends.
ATTENTION: Firearms can only be acquired in person. Cabela's cannot sell some items in certain jurisdictions. Firearms are sold only as equipped. Cabela's doesn't add or take away from their configuration. Check your applicable federal, state, and local laws before acquiring a firearm.
Browning® 1911 Compact .22 LR Pistol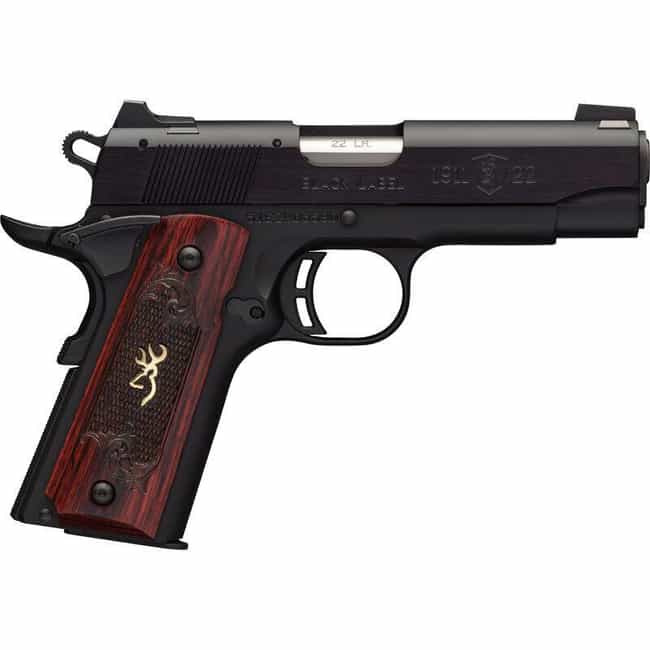 Cost: $629.99 - $649.99
When it comes to purchasing your first handgun, you probably want to steer clear of high-caliber weapons like a .45 or .44 magnum. While these are fun to fire, an inexperienced gun owner should consider something with less literal firepower. The .22 caliber Browning 1911 Compact pistol is a great option for men and women.
Though these come in .22 caliber, they are modeled after one of the most popular guns in history, the Model 1911, which is a .45 caliber handgun. Not only do the rounds cost less with a .22 caliber option, but they are also far easier to fire, as they have little to no recoil. This option is perfect if you're just learning to shoot.
There are three options available at Cabela's:
1911-22 Black Label Medallion Compact
1911-22 Black Label Gray Compact
1911-22 Compact
Smith & Wesson® Performance Center® Ported M&P® Shield™ Centerfire Pistols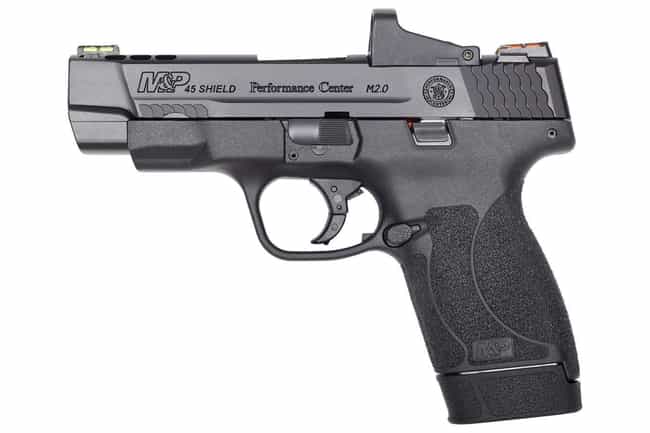 Cost: $499.99
Another pistol you may be interested in comes from Smith & Wesson, one of the premier firearms manufacturers in the world. The company's M&P Shield Centerfire Pistold offer an ergonomic design in a light and comfortable package, which can be carried or stored for quick use whenever necessary.
These weapons are easily concealable where appropriate by law, and their low cost and relatively low caliber options appeal to new firearms owners. These weapons feature a 3.1" barrel and slide with a 5.3" fiber-optic sight radius, which is used for fast-tracking and action.
The following models are currently available at Cabela's:
9mm Luger with 2.1" barrel
.40 S&W with 2.1" barrel
Springfield Armory® XD(M)™ Pistols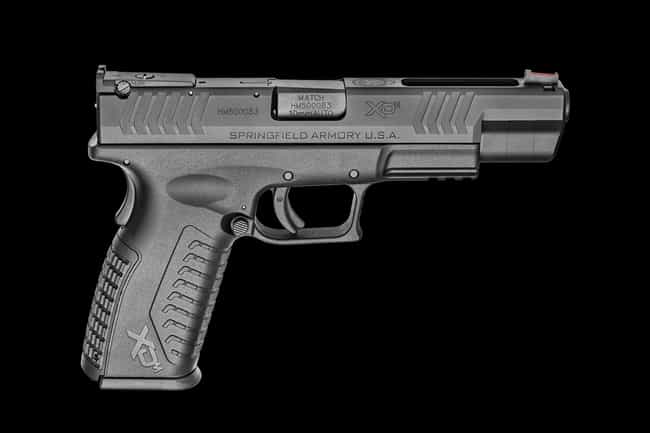 Cost: $599.99 - 699.99
Though you may want to kick off your gun ownership with a hand-cannon, it's best to start with a low-caliber weapon, so you aren't overwhelmed with power. Your first gun should be one that's easy to handle, clean, and operate, but it should also have enough stopping power to take down your target.
Springfield Armory's line of XD pistols offer a relatively inexpensive option with a variety of styles. Each pistol is sold with two high-capacity magazines, and the gun features an integral rail system, a match-grade barrel, a Melonite-coated steel slide with extra-deep serrations, and an aggressive mega-lock texturing.
You can find three varieties at Cabela's:
10mm with 4.5" barrel
10mm with 5.25" barrel
9mm Luger with 4.5" barrel
Beretta® PX4 Storm™ Semi-Auto Pistol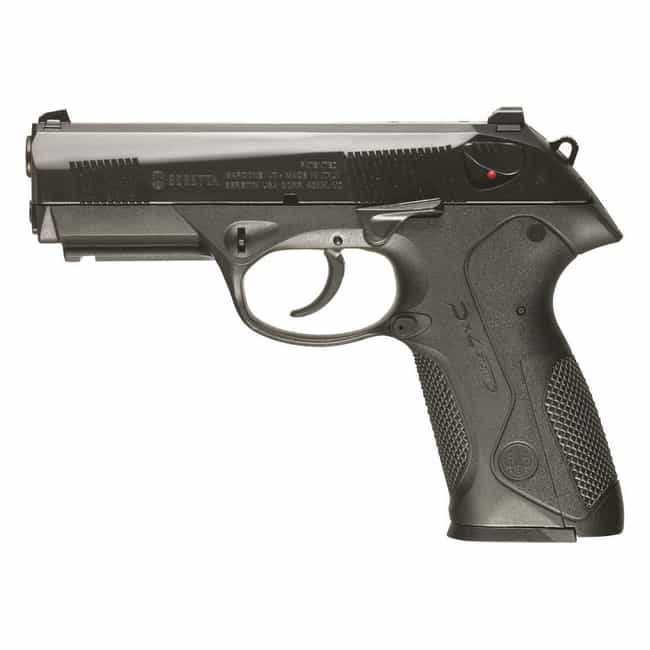 Cost: $569.99 - $579.99
Beretta is one of the most popular handgun manufacturers in the world, and that's due to the company's impressive record of consistently putting out reliable and safe firearms. If safety is your primary concern when buying your first firearm (as it should be!), a Beretta may be the right choice, as these feature multiple safety features limiting the possibility of a negligent discharge.
The PX4 Storm series is one of the company's most popular models for this reason, and it's also available at an affordable price from Cabela's. There are two options for this model, though both feature a 9mm Luger caliber, 4" barrel, and 10 +1 capacity. The variation comes in total length, which is offered in either a 7.6" model or a 7.55" model.