Halloween
The Best Halloween Decorations For Adding Some Haunt To Your House

Updated October 17, 2019
1.1k votes
184 voters
2.6k views
13 items
Whether you keep a couple of Halloween decorations out all year or you wait until it's seasonally appropriate to bedeck your home in bedeviled beauty, the best Halloween decorations get better every year. From inflatable Halloween yard decorations to beautiful wreaths and even creepy centerpieces and whimsical wall hangings, these are some of the best Halloween décor to turn even the coziest home into a haunted house.
If you're looking for life-size skeletons and giant inflatable cats or charming drink coolers and softly spooky radios, this list of the best Halloween decorations not only has great options but even alternatives if you're looking for more affordable or cheap Halloween decorations - or if you need something less scary. From the nostalgic retro styles of Bestile paper Halloween decorations to the latest in animated sound and light, we've got the best Halloween decorations to get you in the spirit.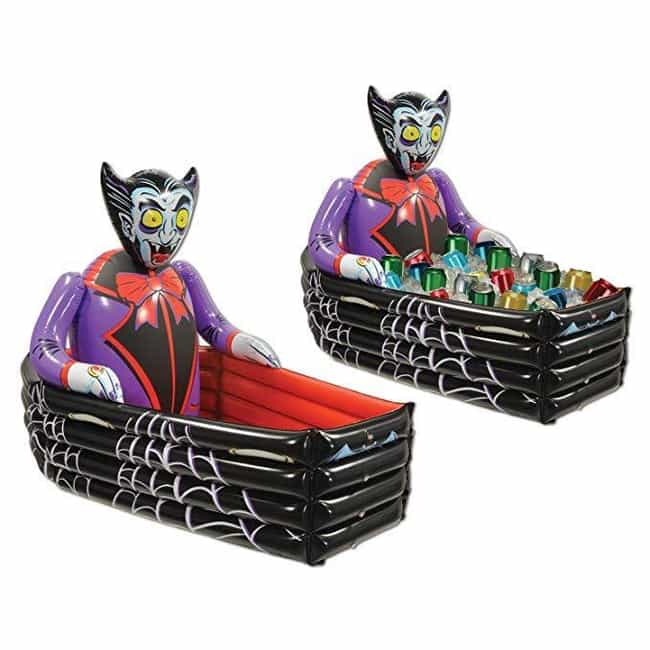 Keep your drinks as chill as the grave with the help of this inflatable cooler. Look at this vampire, how stoked is he to keep your drinks cold?! Over three feet long and 30 inches high it, one of these coolers can hold about 48 12-ounce cans - more than enough drinks ready for any graveyard smash.
Get this cool vampire on Amazon for $25.
Other options: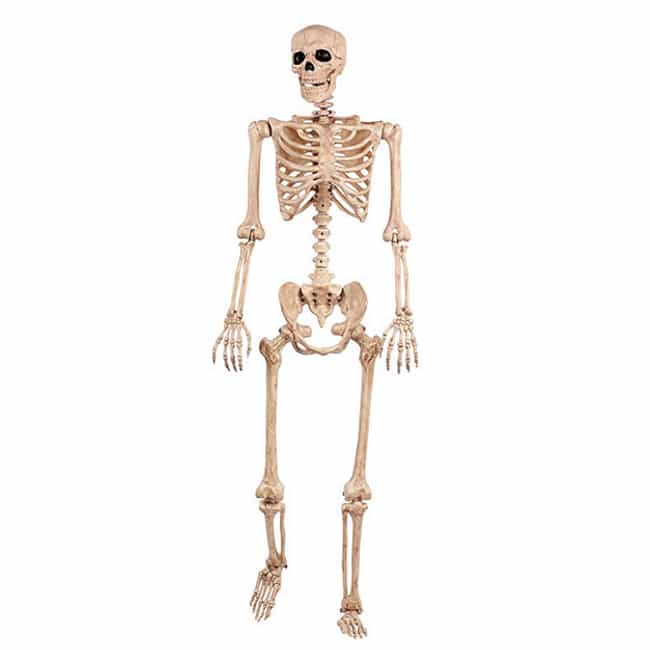 At full-grown five feet tall, this boney pal is the perfect addition to any Halloween decor. The special locking knees allow it to hold a position, so you can set up your new skeleton friend anywhere in or out of the home. This is definitely something that you could justify keeping out all year - just pop a seasonally appropriate piece of clothing on ol' Crazy Bonez and they'll fit right in.
Get this big pal on Amazon for $25.
Other options: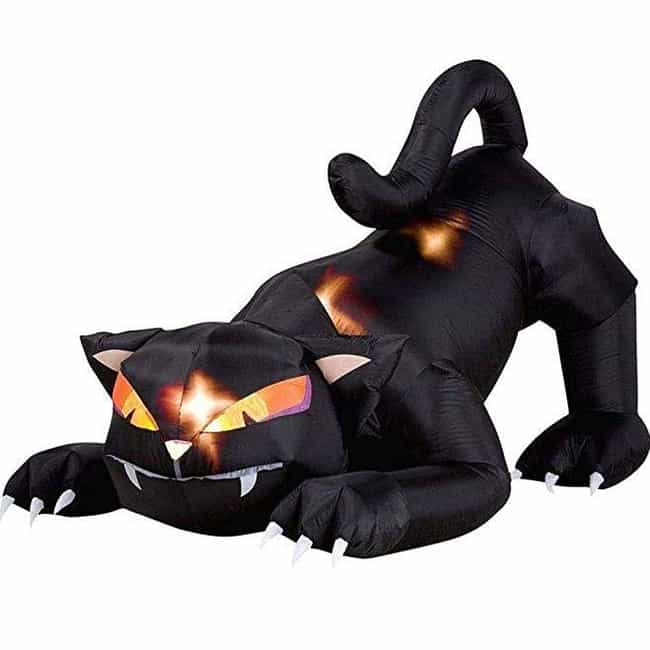 If the Christmas people can have a giant inflatable Santa who waves and "ho-ho-hos" then you can have a six-foot-long black cat who turns its head and glows in the night. Described by one reviewer as a "Beautiful demon yard cat," this very big pretty kitty is just the thing to get your yard ready for Halloween.
Get this pretty (big) kitty on Amazon for $33.
Other options: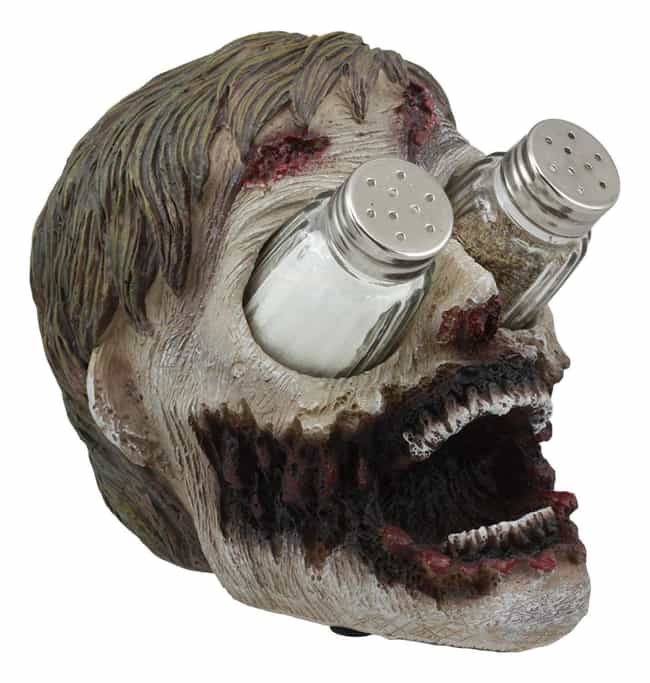 This salt and pepper shaker set makes a statement and that statement is "AHHHHHHH!" It's the perfect, most horrifying addition to a Halloween table setting. Luckily we found some equally great Halloween salt and pepper shakers for folks who want a little less gore, but if you are going zombie, why not go all the way with this set.
Get this spicy scare at Amazon for $18.
Other options: