Netflix
The Best Halloween Episodes You Can Watch On Netflix Right Now

158 votes
63 voters
3.6k views
12 items
List Rules Vote up the Halloween episodes you're adding to your queue ASAP.
No holiday gives TV shows the chance to have fun with their characters more than Halloween. And for anyone out there who might be too old to go trick or treating anymore, there are few better ways to spend the evening than by binging the best Halloween episodes on Netflix. Because many of the best Halloween episodes of all time are available on the platform, that means there are dozens of Halloween TV shows available to watch right now.
Sure, most people might decide to marathon some of their favorite scary movies on Halloween, but if you're looking for a more nostalgic Halloween experience these Halloween-centric episodes will remind you why Halloween is such a fun holiday aside from all that spooky imagery. And who better to spend Halloween with than your favorite TV characters, most of whom are usually dressed up in the most ridiculous costumes imaginable?
So if you're wondering what to stream on Netflix this October, here is some of the best Halloween TV on Netflix. There's even plenty to watch for those looking to get a taste of October 31st every day leading up to it.
back to page 1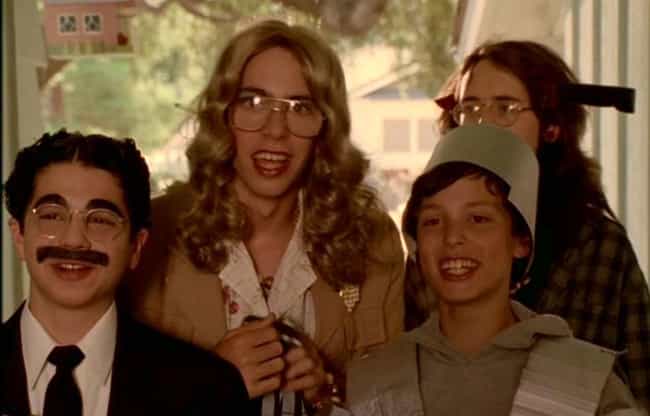 "Tricks & Treats" is a great example of everything that Judd Apatow and Paul Feig's short-lived Freaks and Geeks did right, and more importantly, could have kept doing right had it not been canceled after one season.
First of all, the episode is full of fun, visual gags like Bill (Martin Starr) dressed up as the Bionic Woman. But it also is one of the most touching episodes of the show, as Linsday (Linda Cardellini) and Sam (John Francis Daley) struggle to come to terms with growing up in their own unique, personal ways, which eventually leads to a collision between the two that's nothing short of heartbreaking.
Actors: Linda Cardellini, John Francis Daley, James Franco
Premiered: 1999
Number of Seasons: 1

Agree or disagree?
see more on Freaks and Geeks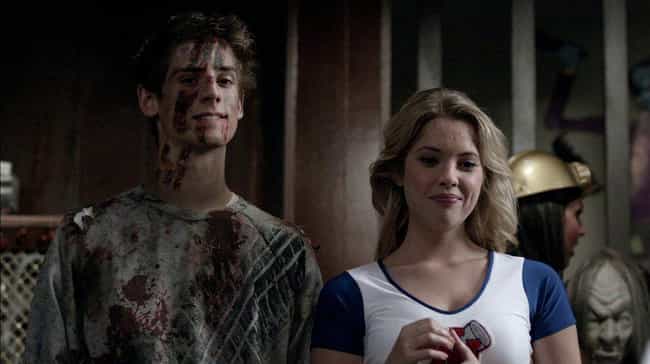 "It's The Great Pumpkin, Sam Winchester" is one of the few times that Supernatural has ever surprisingly given fans a Halloween-themed episode, and it's memorable for a couple key reasons.
Because the show's premise is understandably already very Halloween-esque, the show decided to invest completely in a campy premise for this episode in Season 4, with Sam (Jared Padalecki) and Dean (Jensen Ackles) having to race into a small town where its said a demon may rise again on Halloween. That's not to mention, of course, that Pretty Little Liars alum Ashley Benson plays the villain, a witch trying to summon said demon from Hell.
Actors: Jared Padalecki, Jensen Ackles, Katie Cassidy, Lauren Cohan, Misha Collins, + more
Premiered: 2005
Number of Seasons: 8

Agree or disagree?
see more on Supernatural
That '70s Show always managed to use the Halloween holiday as a way to put Eric Foreman and his friends in ridiculous and childish situations.
But this Halloween episode of That '70s Show in Season 3 is special because of how it manages to pack itself to the brim with various fun references to suspense master Alfred Hitchcock. Allusions include one scene that directly calls back to Psycho's iconic shower murder. Although, none of the episode's gags are quite as entertaining as the Vertigo-style callback when Fez (Wilmer Valderama) falls off the roof dressed in his Rocky Horror Picture Show costume.
Actors: Topher Grace, Laura Prepon, Mila Kunis
Premiered: 1998
Number of Seasons: 8

Agree or disagree?
see more on That '70s Show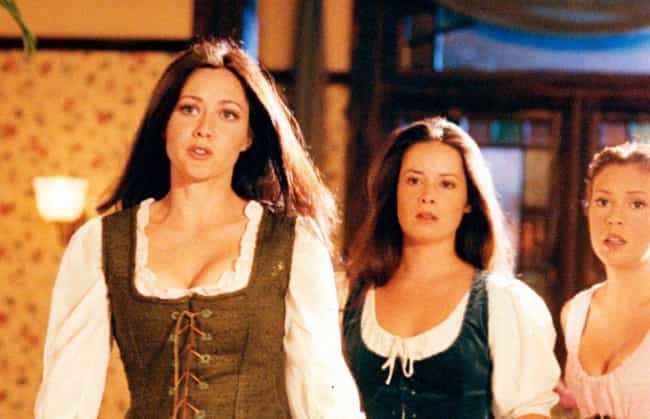 For most Charmed fans, "All Halliwell's Eve" is an integral piece of the show's history, if only because it includes a scene with the sisters cackling while riding broomsticks.
Indeed, Charmed went all in on its Halloween episode in Season 3, which finds the three sisters going back in time to Salem where they learn about the origins of their magical powers. In addition to some ridiculous amounts of body glitter too, the episode wins points solely for taking the time to use its crazy plot as an opportunity to tell a rousing message of girl power.
Actors: Holly Marie Combs, Alyssa Milano, Brian Krause
Premiered: 1998
Number of Seasons: 8

Agree or disagree?
see more on Charmed