Halloween
The Best Halloween Episodes You Can Watch On Netflix Right Now

171 votes
69 voters
5k views
12 items
List Rules Vote up the Halloween episodes you're adding to your queue ASAP.
No holiday gives TV shows the chance to have fun with their characters more than Halloween. And for anyone out there who might be too old to go trick or treating anymore, there are few better ways to spend the evening than by binging the best Halloween episodes on Netflix. Because many of the best Halloween episodes of all time are available on the platform, that means there are dozens of Halloween TV shows available to watch right now.
Sure, most people might decide to marathon some of their favorite scary movies on Halloween, but if you're looking for a more nostalgic Halloween experience these Halloween-centric episodes will remind you why Halloween is such a fun holiday aside from all that spooky imagery. And who better to spend Halloween with than your favorite TV characters, most of whom are usually dressed up in the most ridiculous costumes imaginable?
So if you're wondering what to stream on Netflix this October, here is some of the best Halloween TV on Netflix. There's even plenty to watch for those looking to get a taste of October 31st every day leading up to it.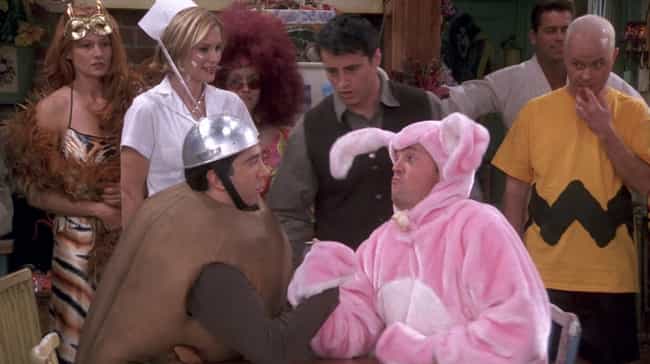 This is the only Halloween episode that Friends ever made and, while that may be disappointing for some, it should come as a consolation to know that the NBC series at least went all out with this eighth season episode.
After dressing all of its lead cast members up in equally funny outfits, the series delights in pitting several of them against each other in ridiculous contests. Dressed as Catwoman and Supergirl, Monica (Courtney Cox) and Rachel (Jennifer Aniston) argue about who would win in a fight, while Chandler (Matthew Perry) and Ross (David Schwimmer) engage in an arm-wrestling contest that is nothing short of hysterical.
Actors: Jennifer Aniston, Courteney Cox, Lisa Kudrow
Premiered: 1994
Number of Seasons: 10

Agree or disagree?
see more on Friends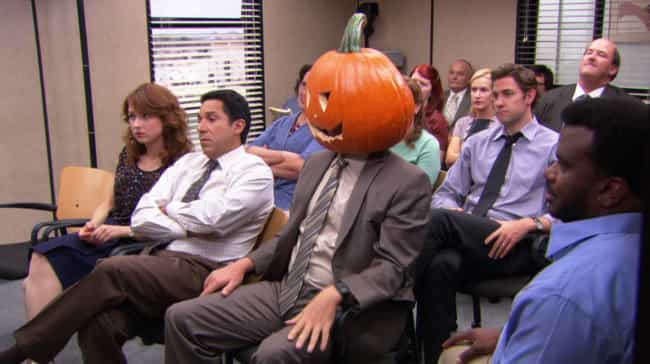 The Office has more than its fair share of incredible Halloween episodes, most of which revolve around Michael Scott's (Steve Carell) terribly cheesy costumes or ridiculous costume contests set up in the office itself.
While the show's ninth season is one of its most uneven too, it has arguably the show's funniest Halloween installment in "Here Comes The Treble." If only for all the laughs the episode elicits by having Dwight (Rainn Wilson) spend the entirety of it walking around the office with a pumpkin on his head.
Actors: Rainn Wilson, John Krasinski, Jenna Fischer
Premiered: 2005
Number of Seasons: 9

Agree or disagree?
see more on The Office
Like a lot of its fellow NBC comedies, Parks and Recreation's Halloween episodes were always a fun time for viewers. But none of the show's Halloween-centric episodes was quite as memorable as "Halloween Surprise."
In addition to Leslie Knope (Amy Poehler) dressing up as a pitch-perfect Rosie the Riveter, "Halloween Surprise" also ended with one of the show's defining moments: Ben (Adam Scott) finally proposing to Leslie.
Actors: Amy Poehler, Jim O'Heir, Nick Offerman
Premiered: 2009
Number of Seasons: 4

Agree or disagree?
see more on Parks and Recreation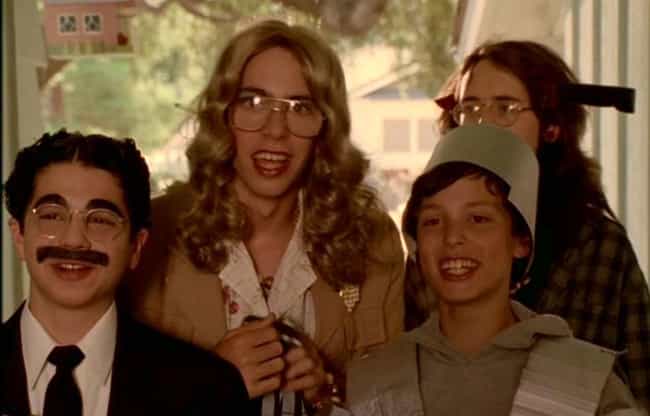 "Tricks & Treats" is a great example of everything that Judd Apatow and Paul Feig's short-lived Freaks and Geeks did right, and more importantly, could have kept doing right had it not been canceled after one season.
First of all, the episode is full of fun, visual gags like Bill (Martin Starr) dressed up as the Bionic Woman. But it also is one of the most touching episodes of the show, as Linsday (Linda Cardellini) and Sam (John Francis Daley) struggle to come to terms with growing up in their own unique, personal ways, which eventually leads to a collision between the two that's nothing short of heartbreaking.
Actors: Linda Cardellini, John Francis Daley, James Franco
Premiered: 1999
Number of Seasons: 1

Agree or disagree?
see more on Freaks and Geeks