Halloween
13 Awesome Halloween Recipes

355 votes
62 voters
22.8k views
13 items
A list of the best Halloween recipes, as voted on by the Ranker Community. Halloween recipes can include sweet treats, like Halloween cupcakes, cookies or pies - or they can include healthier fare, like veggie trays. Halloween is a time to get creative and have a little fun in the kitchen, whipping up interesting (and creeptastical) recipes that everyone will enjoy. See one of your favorite Halloween recipe ideas listed? Vote for it!
Before you get all freaked out, thinking, "But I'm not a cook! I can't create anything special," think again. Some of the recipes I've listed are not hard to make. At all. So breathe. You don't have to be a Top Chef contender to pull off a great Halloween party food spread for your friends and family. You just have to follow directions.
Whether you're scrambling to make up Halloween treats for your kid's preschool class or planning a more elaborate spread for a Halloween party (including Halloween punch), these are some of the tastiest, best Halloween recipes around.
Happy Halloween!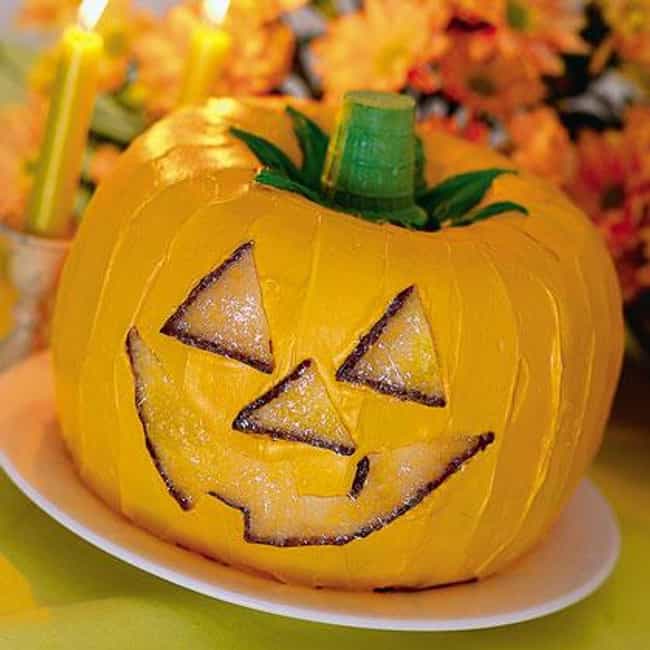 Pumpkins are perfect for Halloween. Pumpkin cakes...well, even more perfect. If you need a good Halloween cake recipe, consider the Pumpkin Cake O' Lantern. This pumpkin cake is made using two Bundt spice cakes, colored sugar, chocolate chips and other sweet goodies. It does take a bit more time than some of the other Halloween recipe options I've listed, but this cake could well be the centerpiece of your entire Halloween food table!
To see the entire recipe, including some variations,
click here.

Would you try this?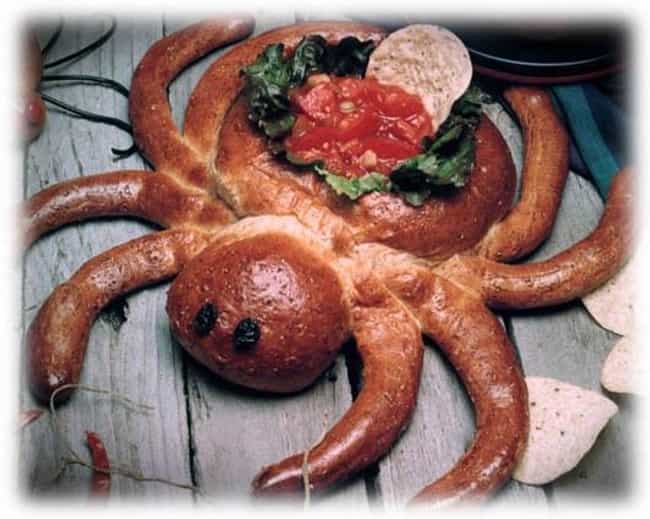 If you're going for an all-out Halloween food spread at a party, a Spider Dip Bowl will look awesome as a centerpiece. The recipe is a bit more elaborate than, say, arranging carrots to look like a pumpkin, but it's a cool idea that will surely get attention.
To make a Spider Dip Bowl, you'll use (thawed) frozen bread dough, using pieces of the dough as strips to make spider legs. Give yourself a couple of days for this one - because it'll take several hours (overnight) for the bread to thaw enough.
To see the detailed instructions,
click here.
And don't forget to buy the dip! You can use nacho cheese, onion dip, ranch dip, or really any other kind of dip you like.

Would you try this?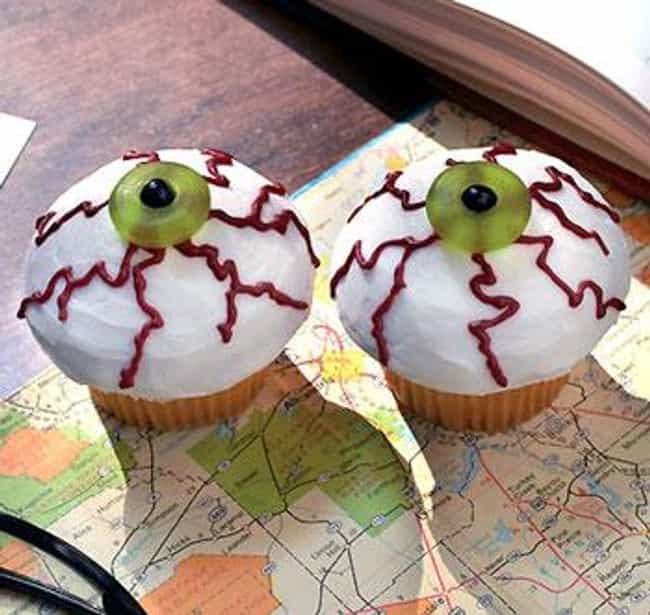 Nearly everyone loves cupcakes - and Halloween is the perfect time to whip up some creepy ones. Witch's Hat cupcakes are pretty tame, so why not go with some freakish Eyeball Cupcakes as well? Because who doesn't enjoy having their food stare back at them, right?
Just like the Witch's Hat cupcakes, you can make the Eyeball Cupcakes using any flavor of cupcake you like. Decorating the cupcakes is a bit more difficult than some of the other ideas, but if you have the time, it's worth it. You'll use tinted frosting for bloody veins, jelly beans for the eyes and round candy for the pupils.
To see the entire recipe,
click here.

Would you try this?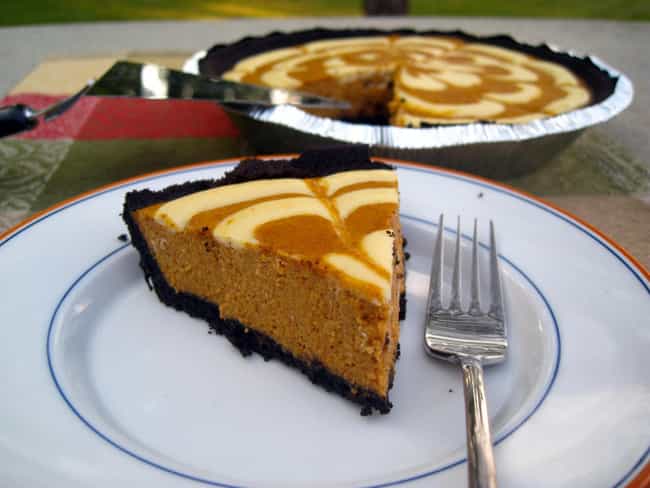 Halloween recipes often include pumpkin and really, pumpkin cheesecake? Sublime! For a twist on this favorite, try making a pumpkin cheesecake pie. The ingredients are pretty easy to get - the only trick will be making the cheesecake pie into a spider web design. Practice makes perfect - so if you mess up one pie, have enough to make a second (and while you're perfecting, you can consume that first pie).
For the entire recipe, click here.
This pie really looks gorgeous and, as with almost all of these recipes, you can dress it up with some plastic spiders or other spooky Halloween decorations. A nice
gothic candelabra
might look nifty too!

Would you try this?