Electronics

The Best Hand Held Sewing Machine

746 votes
509 voters
93.7k views
List Rules Only sewing machines that are small enough to fit in the palm of one hand
Sometimes you don't have infinite space for crafting and only a hand sewer will do. This list of the best handheld sewing machines currently available on the market, has been ranked by seamstresses and crafty people who like to sew. Creative fashion hobbyists depend on good hand-held sewing machines to help them fix their garments and work on small projects. Quickly sewing up a hem or re-fastening one piece of fabric to another is best done with a portable sewing machine. Small sewing machines are also a great option for DIY seamstresses who live in apartments or who do not have a lot of free space for elaborate sewing machines. It's pretty easy to grab a handheld stitcher and do a quick repair without lugging out your large sewing machine. The best rated hand held sewing machines are easy-to-use, attractive, and actually work (you'd be surprised at how many lower-quality models don't!)
If you are asking yourself, "What brand of hand held sewing machines should I buy?" or looking for some handheld sewing machine reviews, you can use this list of top hand held sewing machines to inform your decision, compare prices, find cheap hand held sewing machines, and be confident that you are buying the best brand of sewing machines available to you. From the great Singer handheld sewing machine, to Brother's hand sewer, there are plenty of options for the perfect machine to complement your sewing studio.
Pros: lightweight, hand held, affordable
Cons: seams come apart, not great quality

Is this a good machine?
see more on Singer Stitch Sew Quick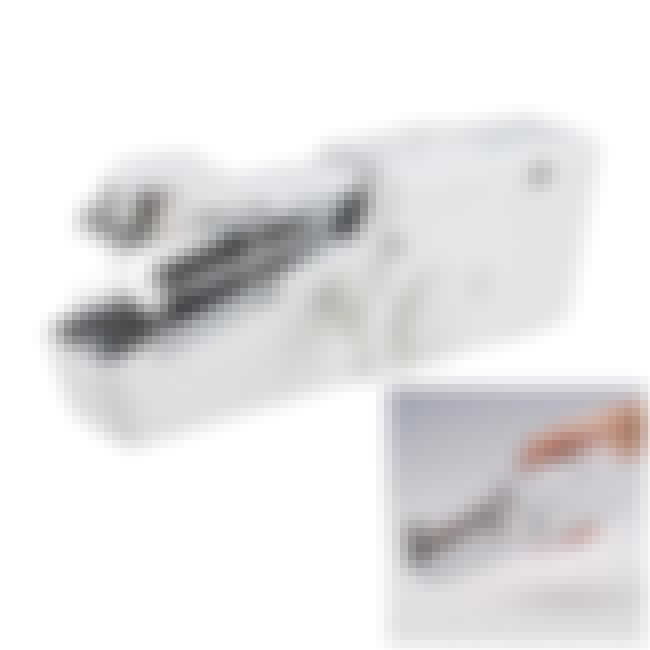 Pros: good for delicate fabrics like silk, makes a nice stitch
Cons: makes weak stitches

Is this a good machine?
see more on Image® Mini Handheld Sewing Machine Stitcher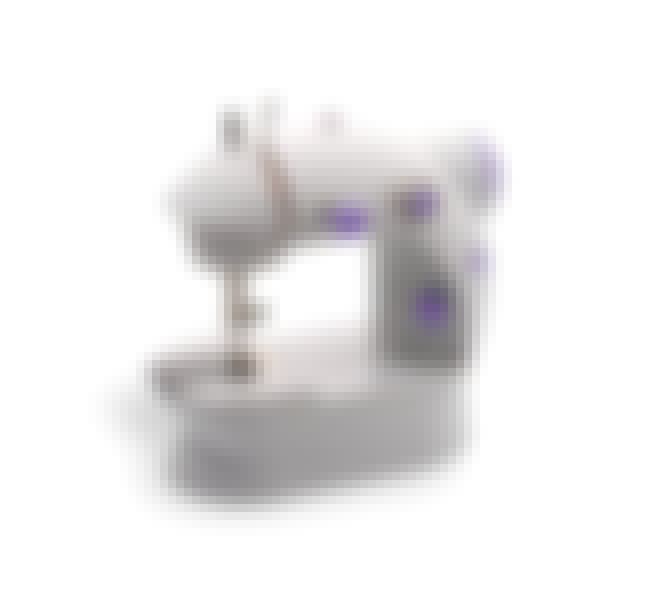 Pros: cheap, small, simple, no frills, good for small projects
Cons: loud, will probably break in a few months, has some thread tension issues

Is this a good machine?
see more on Michley Lss-202 Lil' Sew & Sew Mini 2-speed Sewing Machine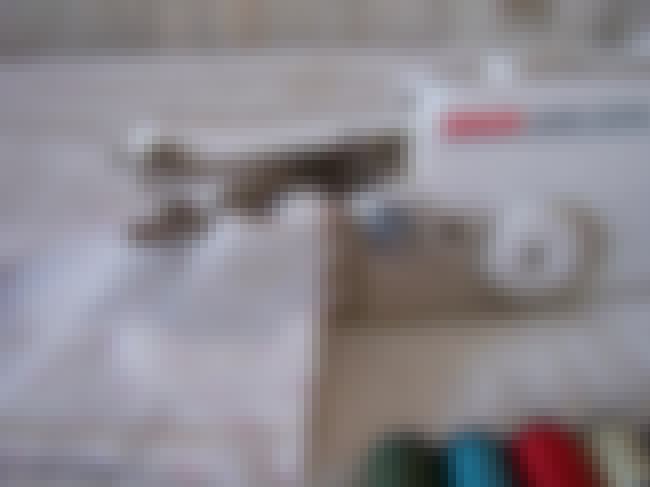 Pros: simple to use, portable, makes a nice stitch, especially for embellishment
Cons: chain-stitch, single-thread machine (like most of the hand held sewing machines on this list) so the stitches will come out if you put a lot of pressure on them, extremely loud

Is this a good machine?
see more on Singer Handy Stitch Hand Held Portable Sewing Machine As Seen On Tv