Drinks

The Best Hangover Memes That Will Have You Reaching For Your Cane

285 votes
79 voters
4.2k views
19 items
List Rules Vote up the memes that have you reaching for your cane.
Ah, the wonderful things your body does to you as it ages - can we count the ways? One of the earliest signs of aging is when drinking isn't as easy as it used to be. Well, perhaps drinking is just as easy as ever, but the hangovers that accompany the booze are anything but a breeze. In your early 20s you could party til dawn, but by your late 20s and certainly by your mid-30s, most people are calling it a night after just a few glasses of wine - and don't even think about buying a round of tequila shots.
Of course, this doesn't mean you're old in the grand scheme of things, but this truth has spawned a lifetime's worth of jokes and memes that tickle the old, arthritic funny bone. These memes aren't made to make fun of the aging process, but when it comes to holding your liquor, it might be wise to listen to what your body is telling you. These photos might help you survive a hangover - after all, laughter is the best medicine.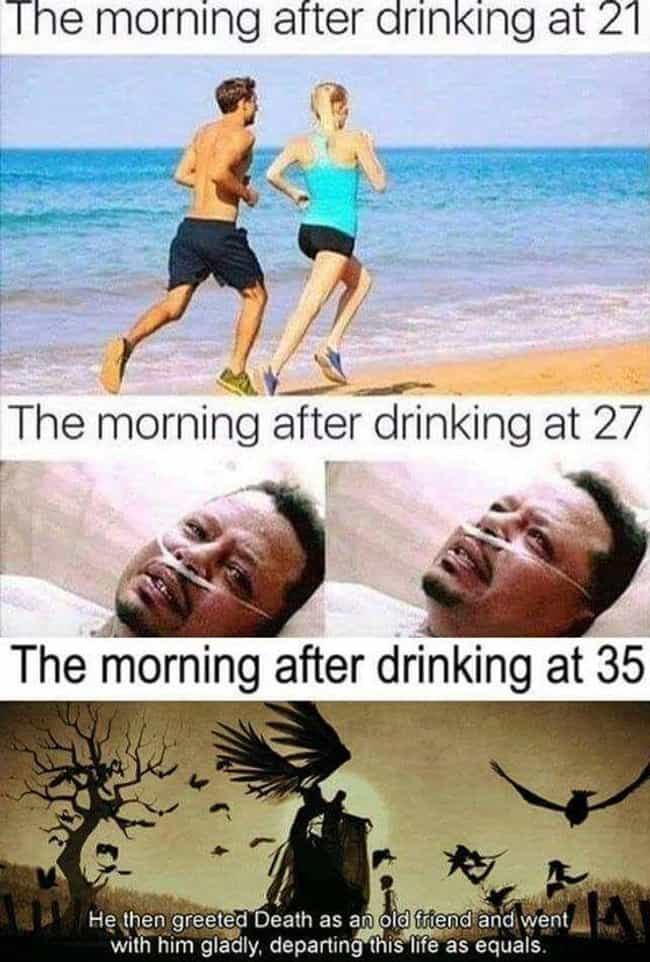 Does this make you feel old?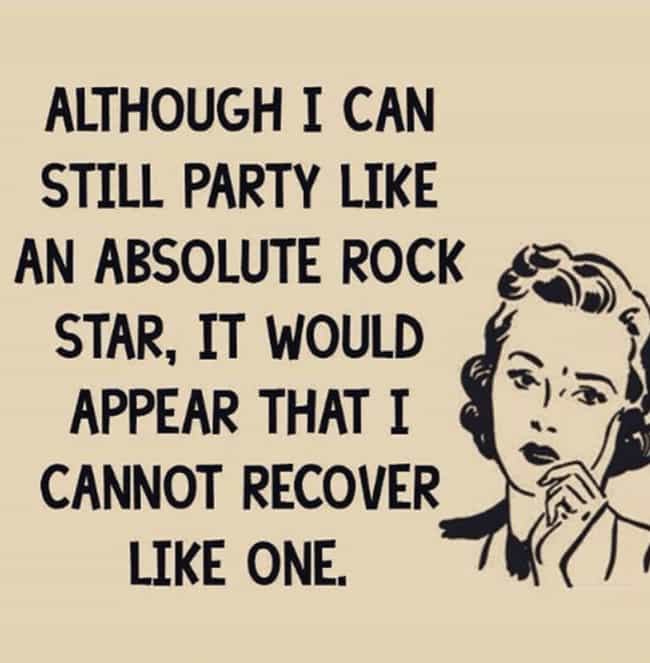 Things You Wish You Never Learned

Does this make you feel old?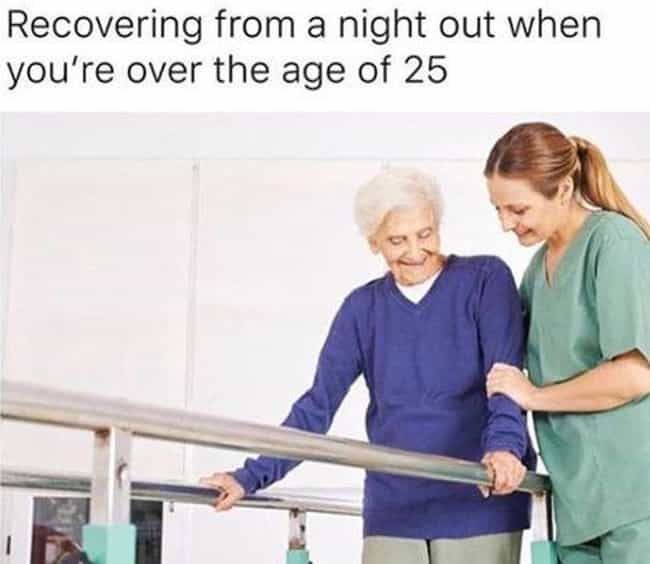 Does this make you feel old?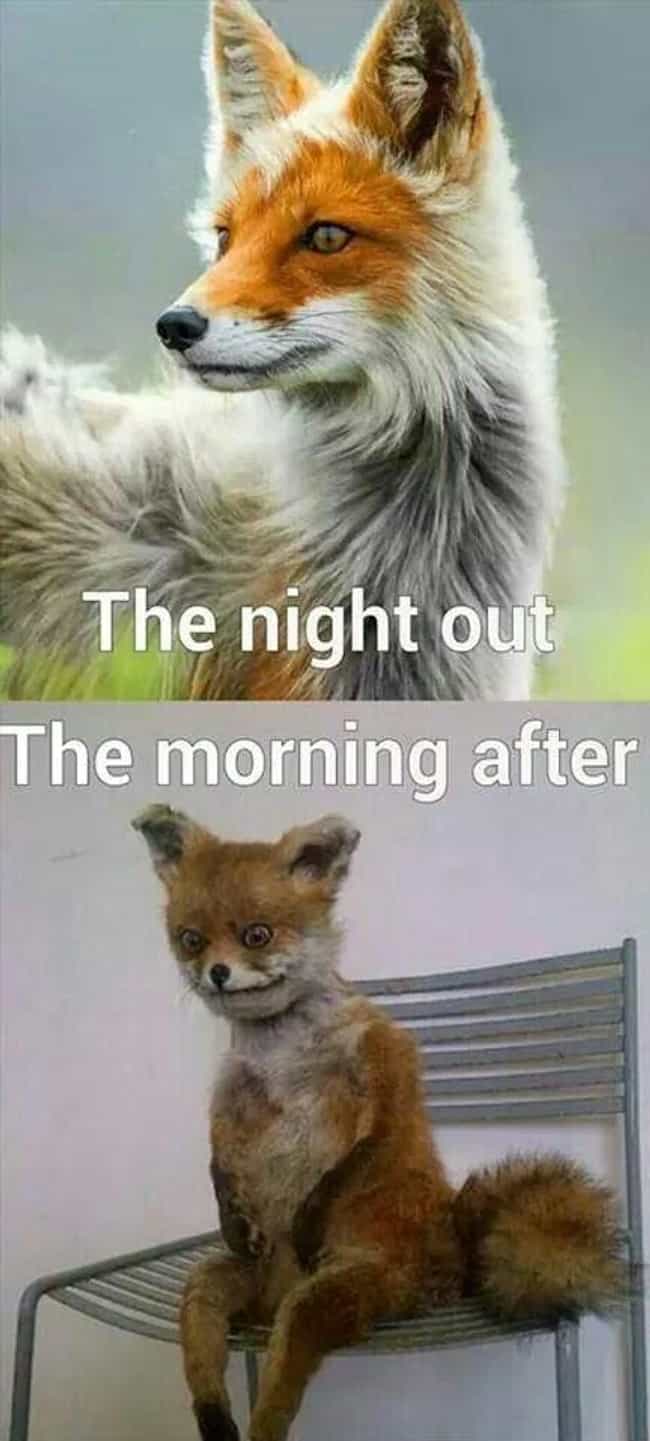 Does this make you feel old?