Total Nerd
The Best Harley Quinn Storylines In Comics

Updated July 1, 2020
1.2k votes
279 voters
13.3k views
20 items
List Rules Vote up the Harley Quinn comic book story arcs every fan must read
Harley Quinn has been a mainstay of cartoons, comics, and recently, film for decades. With so many years of Harley Quinn storylines out there, DC Comics has published some amazing Harley Quinn story arcs, comic books, graphic novels, one-shot issues, and stories making up some of Harley Quinn's greatest adventures. Featuring origin stories of Harley Quinn and Joker and more, these are the must read comics for all Harley fans!
Though she first appeared in the Batman: The Animated Series episode "Joker's Favor" in 1992, she has had some incredible adventures in the comics. Fortunately, many of her adventures from the cartoon made their way into the comics, which has only increased her library of villainy. Of the hundreds of books out there, these are the absolute best Harley Quinn comics published since she first stormed onto the scene. Have you read all of them or do you just know of a few? Rank your favorite, so the Internet can know once and for all, which Harley Quinn story is the best of them all!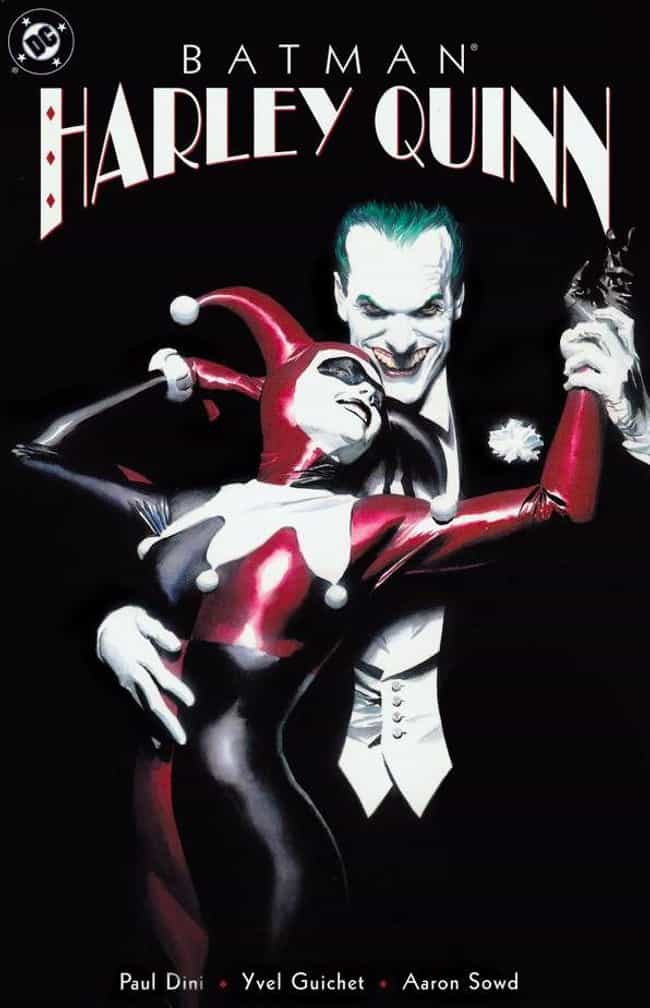 Issues: Batman: Harley Quinn
Writer: Paul Dini
Artist: Yvel Guichet
After Poison Ivy finds a beaten and battered Harley Quinn in No Man's Land, she takes her back to her base in Robinson Park to learn what happened. Harley spills the tale of how she fell in love with her Puddin' only to have him nearly kill her when he realized the feeling was mutual.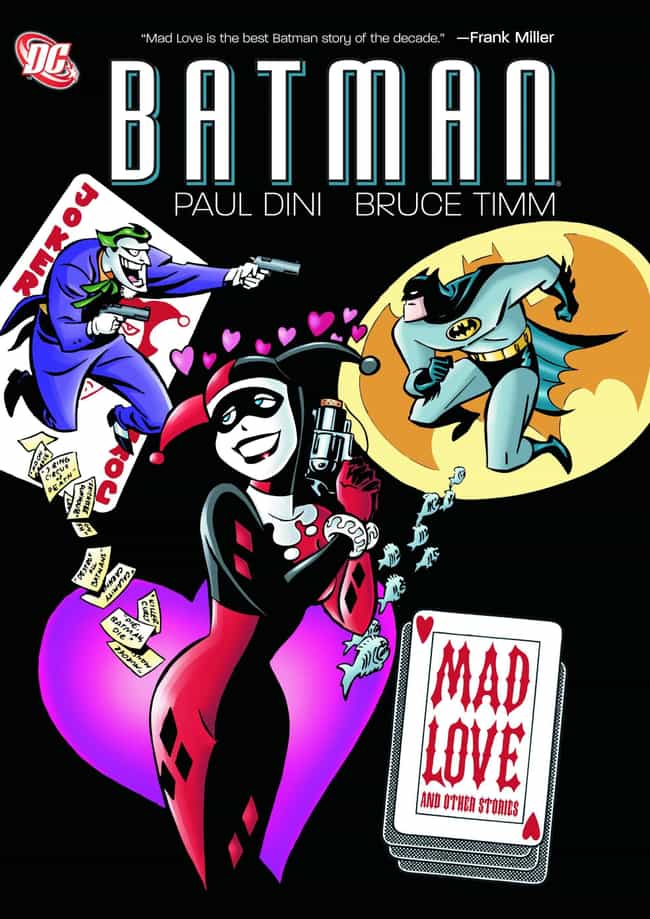 Issues: Batman Adventures: Mad Love
Writer: Paul Dini
Artist: Bruce Timm
Determined to impress her beloved, Harley decides the only way to get him to love her in the same way she does him is to kill the Bats, once and for all. Unfortunately, killing Batman is a privilege reserved only for the Joker. When he learns of her plot, her doesn't treat her very well to say the least...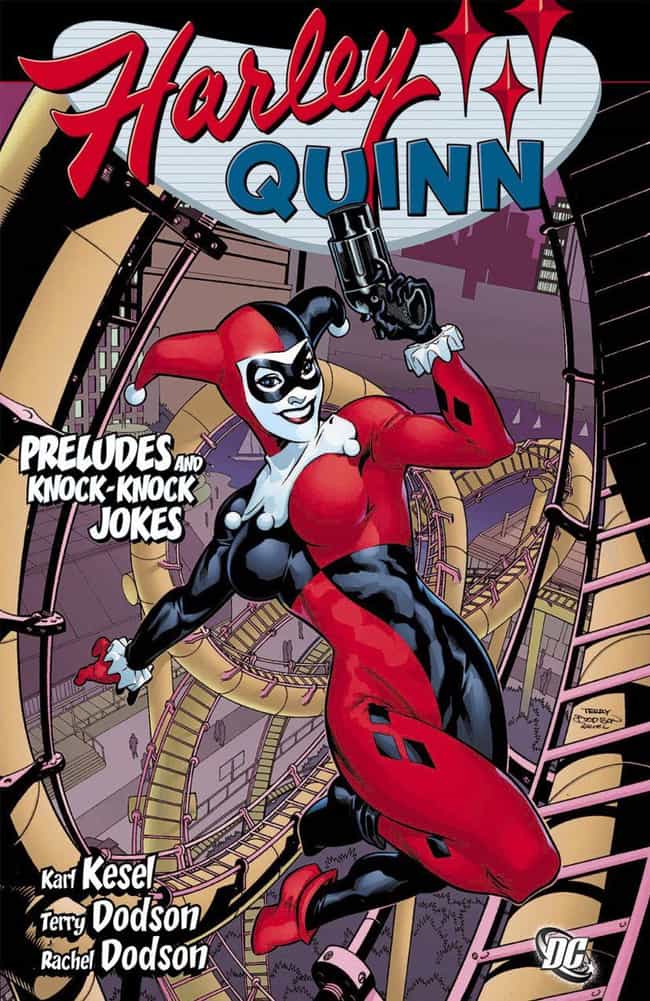 Issues: Harley Quinn #1
Writer: Karl Kesel
Artist: Terry Dodson
This love story begins with Harley breaking her Puddin' out of Arkham so the duo can construct a roller-coaster filled with fun and deadly traps. It doesn't take long for the Joker to tire of Harley so he decides to shoot her, but learns it was Ivy disguised as Harley all along. When the Joker decides to try and finish her off anyway, Harley steps in and breaks up with him.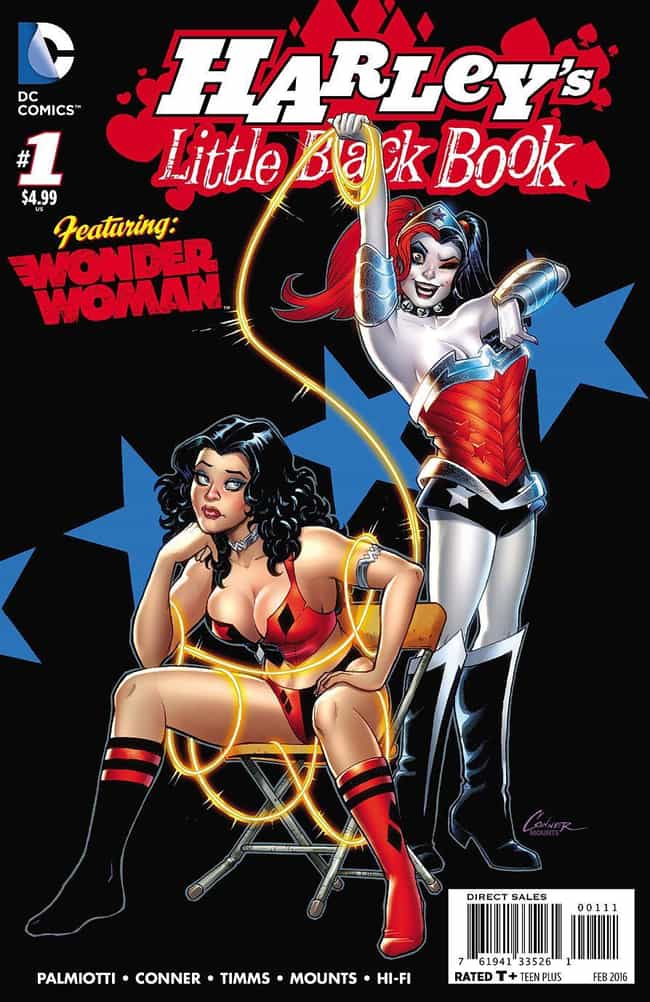 Issues: Harley's Little Black Book #1-6
Writer: Amanda Conner, Jimmy Palmiotti
Artist: John Timms, Joseph Linsner, Billy Tucci, Neal Adams, Simon Bisley
What else would a book titled Harley's Little Black Book be but a major crossover featuring the best of DC? In this miniseries, Harley meets the likes of Wonder Woman, Green Lantern, Lobo, Zatanna, Superman, and many more!