Graveyard Shift
This Is The Best Haunted House To Visit In Your State

The moment September 1st hits, Halloween hotspots in America like Halloween Horror Nights and Knott's Scary Farm begin to spring up like flowers in May – except in this case it's frights in the fall. But the sheer volume of scary Halloween attractions makes it hard to determine the best haunted house in your state, and the greatest scares often get lost among the duds.
Thankfully, the Internet knows all the top haunted attractions in every state. These haunts can often skew extreme, and many utilize professional level special effects and acting in order to give you the best Hallow's Eve possible. The top haunted attractions in every state rank among some of America's best haunted houses, striking fear into the hearts of citizens from sea to shining sea.
back to page 1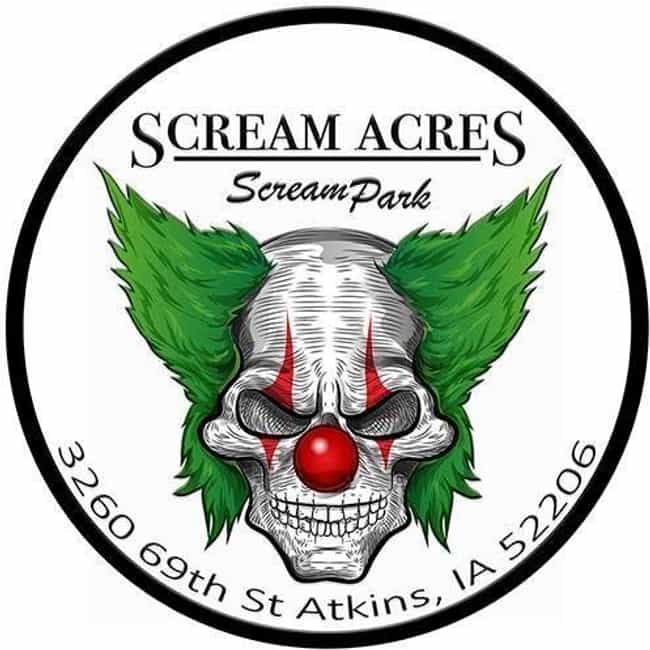 A haunted cornfield, slaughterhouse, and prison all in one? Sounds like an absolute nightmare, and one you can experience yourself at Atkins's Scream Acres.
Illinois: Basement Of The Dead
Featuring murderous freaks and deranged clowns, the Basement of the Dead in Aurora is not for the easily disturbed. Ranked the number one haunted house in the world by Buzzfeed, this haunt will definitely get under your skin.
Southern hospitality takes a dark turn in Norcross's Netherworld, where the special effects feel all too real. Just when you thought you'd outrun the neon glowing zombies behind you, you run into an HP Lovecraft monster. There are no easy breaks at Netherworld.
More than just a haunted house, Middletown's Frightland also features a haunted hayride along with amusement park attractions. The whole site centers around the mysterious life and death of Dr. Idalia, who conducted experiments on human fear. Sounds like a real charmer.