Entertainment
The Best Heidi Klum Shows
13 votes
5 voters
6 items
List Rules Vote up the best TV shows and series starring Heidi Klum.
Heidi Klum is one of the most successful supermodels of all time. She first broke onto the scene by appearing on the cover of the Swimsuit Issue of Sports Illustrated in 1999. Shortly after, she earned the distinction of becoming the first German supermodel to become a Victoria's Angel. With this newfound fame, she was able to create a successful career for herself in the world of television. This list contains the best Heidi Klum TV shows of all time, and you can decide which ones make it to the top and which ones get the ax.
She has served as the host for both Project Runway and Project Catwalk. She was truly the perfect fit for the roles because she has extensive experience with fashion and walking down the runway. Over the years, she has passed on her expertise to aspiring artists and models who hope to one day be as successful as her. She has made a profound impact in the industry, and more great things are sure to come.
Although Heidi Klum has made guest appearances in TV shows like Malcolm in the Middle and How I Met Your Mother, this list will only contain shows where Klum had a substantial role over the course of many episodes. Now if your time to shine by voting for the top shows that star Heidi Klum.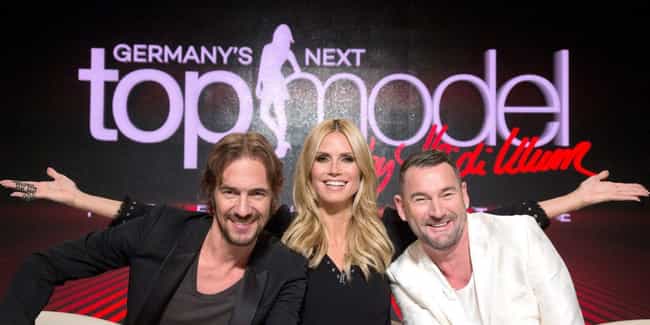 Role: Host and judge
Germany's Next Topmodel (ProSieben, 2016) is a German reality television series, based on a concept that was introduced by Tyra Banks with America's Next Top Model. Host Heidi Klum and her jury choose a top model live under the eyes of 15.000 guests in the LANXESS Arena in Cologne. ...more on Wikipedia
Premiered: 2006
Actors: Heidi Klum, Thomas Hayo, Peyman Amin
Number of Seasons: 14
Network: ProSeiben

Is this a great show?
Role: Judge
America's Got Talent is an American reality television series on the NBC television network, and part of the global British Got Talent franchise. It is a talent show that features singers, dancers, magicians, comedians, and other performers of all ages competing for the advertised top prize of one million dollars. The show debuted in June 2006 for the summer television season. From season three onwards, the prize includes the one million dollars, payable in a financial annuity over 40 years, and a chance to headline a show on the Las Vegas Strip. Among its significant features is that it gives an opportunity to talented amateurs or unknown performers, with the results decided by an audience ...more on Wikipedia
Premiered: 2006
Actors: Nick Cannon, Howie Mandel, Sharon Osbourne
Number of Seasons: 13
Network: NBC

Is this a great show?
see more on America's Got Talent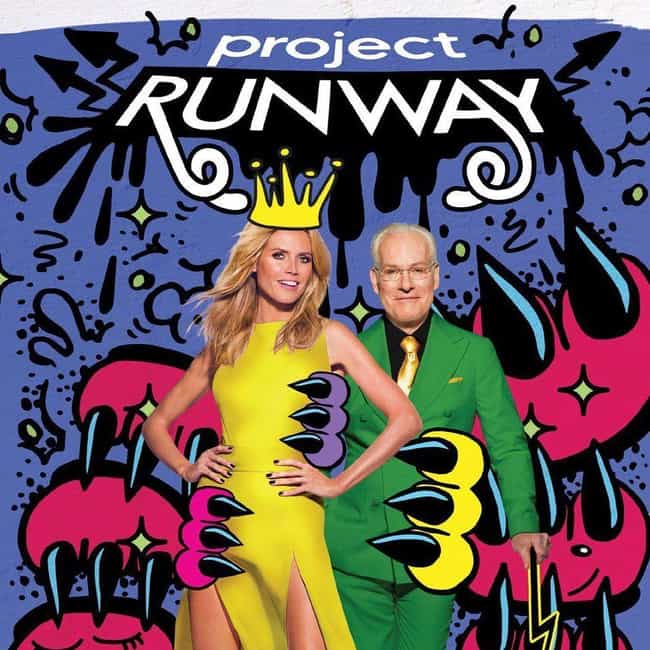 Role: Host
Project Runway is an American reality television series on Lifetime, previously on the Bravo Network, created by Eli Holzman which focuses on fashion design and is hosted by model Heidi Klum. The contestants compete with each other to create the best clothes and are restricted in time, materials and theme. Their designs are judged, and one or more designers are eliminated each week. During each season, selected competitors are progressively eliminated based on the judges' scores until only a few contestants remain; these finalists prepare a complete fashion collection for New York Fashion Week, from which a winner is determined. It won a Peabody Award in 2007 "for using the "television ...more on Wikipedia
Premiered: 2004
Actors: Tim Gunn, Heidi Klum, Nina Garcia
Number of Seasons: 17
Network: Bravo, Lifetime Television

Is this a great show?
see more on Project Runway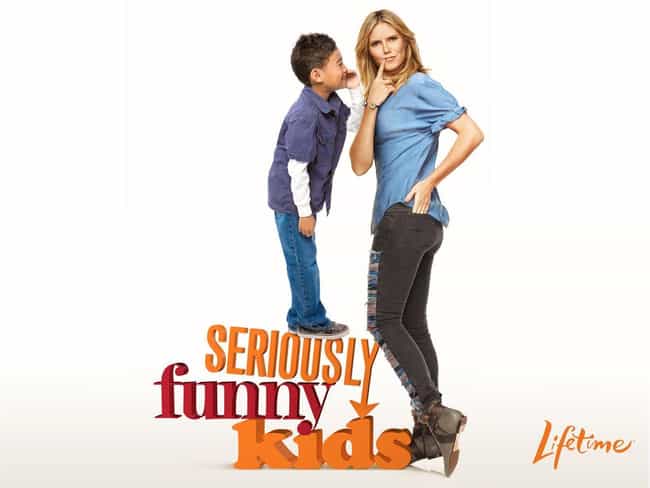 Role: Host
Seriously Funny Kids is an American comedy series hosted by Heidi Klum that aired from February 1 until April 11, 2011. ...more on Wikipedia
Premiered: 2011
Actors: Heidi Klum
Number of Seasons: 1
Network: Lifetime Television

Is this a great show?