Film

The Best Hend Sabri Movies

37 votes
12 voters
2.3k views
9 items
Follow
List Rules Vote for your favorite movies, regardless of critic reviews or how big the role was.
List of the best Hend Sabri movies, ranked best to worst with movie trailers when available. Hend Sabri's highest grossing movies have received a lot of accolades over the years, earning millions upon millions around the world. The order of these top Hend Sabri movies is decided by how many votes they receive, so only highly rated Hend Sabri movies will be at the top of the list. Hend Sabri has been in a lot of films, so people often debate each other over what the greatest Hend Sabri movie of all time is. If you and a friend are arguing about this then use this list of the most entertaining Hend Sabri films to end the squabble once and for all.
If you think the best Hend Sabri role isn't at the top, then upvote it so it has the chance to become number one. The greatest Hend Sabri performances didn't necessarily come from the best movies, but in most cases they go hand in hand.
Items here include everything from A Citizen, A Detective & A Thief to The Season of Men.
"This list answers the questions, "What are the best Hend Sabri movies?" and "What are the greatest Hend Sabri roles of all time?"
The Yacoubian Building is an Egyptian film based on the novel of the same title by author Alaa Al Aswany. It has been reported to be the highest-budgeted film in the history of Egyptian cinema. ...more on Wikipedia
Actors: Yousra, Hend Sabri, Somaya El Khashab, Adel Emam, Bassem Samra, + more
Initial Release: 2006
Directed by: Marwan Hamed
Agree or disagree?
Asmaa or Asma'a is a 2011 Egyptian drama film, and is the first such feature film to present AIDS patients sympathetically. Written and directed by Amr Salama, the film tells the history of a woman with HIV who struggles to live under the burden of keeping her HIV status secret, and then the dilemma she faces when offered the opportunity to appear on a television talk show. It is based on a true story of a woman who died from a burst gallbladder after doctors refused to operate on her because she had AIDS. The director, Amr Salama, intended the film to raise awareness about AIDS: in his words, to correct the "misconceptions and lies" about the disease, since more people are dying from the ...more on Wikipedia
Actors: Hend Sabri, Maged El Kedwany, Sayed Ragab, Fatma Adel, Hani Adel, + more
Initial Release: 2011
Directed by: Amr Salama
Agree or disagree?
The Season of Men is a 2000 French-Tunisian drama film directed by Moufida Tlatli. It was screened in the Un Certain Regard section at the 2000 Cannes Film Festival. ...more on Wikipedia
Actors: Hend Sabri, Mouna Noureddine, Rabia Ben Abdallah, Sabah Bouzouita, Ghalia Benali, + more
Initial Release: 2000
Directed by: Moufida Tlatli
Agree or disagree?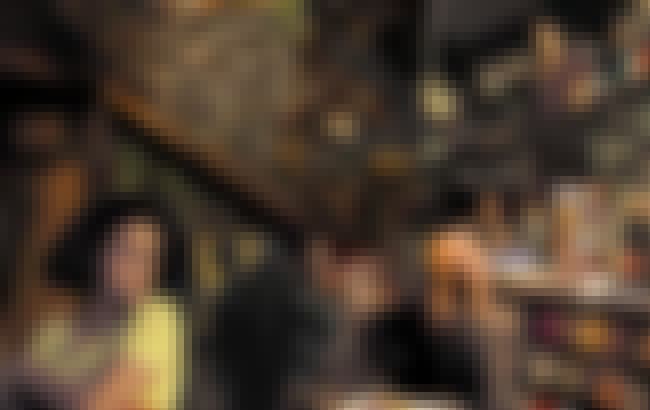 The Bookstore is a 2002 drama film written and directed by Nawfel Saheb-Ettaba. ...more on Wikipedia
Actors: Hend Sabri, Mustapha Adouani, Raouf Ben Amor, Ahmed Hafiene, Martine Gafsi, + more
Initial Release: 2002
Directed by: Nawfel Saheb-Ettaba

Agree or disagree?