Living
The Best Historical Movies for Kids

Updated July 23, 2019
291 votes
44 voters
2.7k views
25 items
List Rules Vote up the best historical movies for kids. Feel free to add your favorites, just make sure they are appropriate for young audiences.
This is a list of the best historical movies for children. Kids have shorter attention spans these days (adults as well), so trying to teach kids anything about history is a chore and now borderline impossible if they aren't enjoying themselves. So good historical movies for kids are a great aid to get children to learn about historical events they may otherwise have no interest in. These history films for young kids aren't going to make them experts in any historical event, but they can spark an interest of that event in a child and make them want to learn more about it.
If you've ever asked yourself, what historical films can kids watch? Look to this list for movies about history that are appropriate for younger audiences. This list is exclusively made up of historical movies for kids. You'll find films such as Hidden Figures and Night at the Museum both of which can be a great introduction to the subject of history and historical figures.
This list of top historical films are great for a child and share it with your friends (especially if they're parents). But which of these is the best history film for kids? You can help decide with your votes. Vote up the history movies for kids that you love. Your votes will help get that movie to the top. If you don't agree with the ranking of the list, make your own history and re-rank it however you'd like. This list is going to be one for the history books!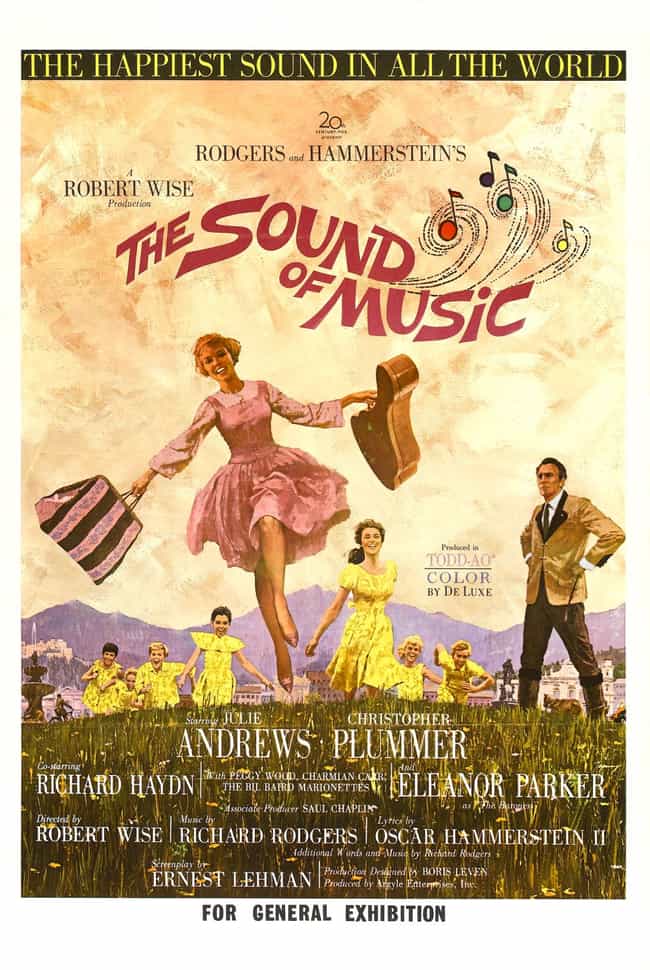 The Sound of Music is a 1965 American musical drama film produced and directed by Robert Wise and starring Julie Andrews and Christopher Plummer. The film is an adaptation of the 1959 Broadway musical The Sound of Music, composed by Richard Rodgers with lyrics by Oscar Hammerstein II. The film's screenplay was written by Ernest Lehman, adapted from the stage musical's book by Howard Lindsay and Russel Crouse. Based on the memoir The Story of the Trapp Family Singers by Maria von Trapp, the film is about a young Austrian woman studying to become a nun in Salzburg in 1938 who is sent to the villa of a retired naval officer and widower to be governess to his seven children. After bringing love ...more on Wikipedia
Actors: Julie Andrews, Christopher Plummer, Eleanor Parker, Nicholas Hammond, Heather Menzies, + more
Released: 1965
Directed by: Robert Wise

Agree or disagree?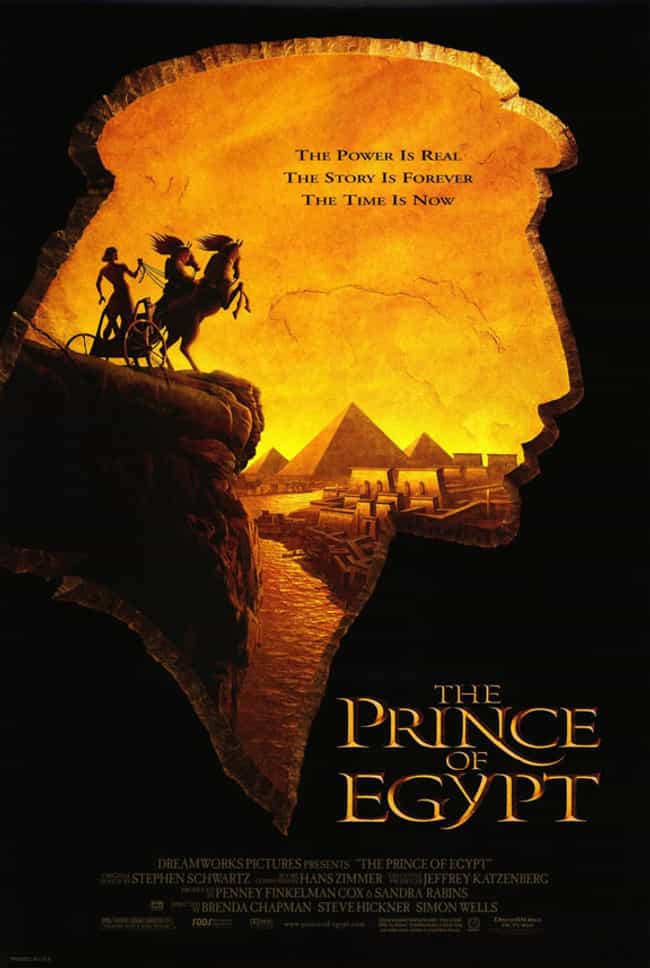 The Prince of Egypt is a 1998 American animated epic musical biblical film and the first traditionally animated film produced and released by DreamWorks Pictures. The film is an adaptation of the Book of Exodus and follows the life of Moses from being a prince of Egypt to his ultimate destiny to lead the children of Israel out of Egypt. The film was directed by Brenda Chapman, Simon Wells and Steve Hickner. The film featured songs written by Stephen Schwartz and a score composed by Hans Zimmer. The voice cast featured a number of major Hollywood actors in the speaking roles, while professional singers replaced them for the songs, except for Michelle Pfeiffer, Ralph Fiennes, Steve Martin, ...more on Wikipedia
Actors: Sandra Bullock, Michelle Pfeiffer, Val Kilmer, Helen Mirren, Ralph Fiennes, + more
Released: 1998
Directed by: Brenda Chapman, Simon Wells, Steve Hickner

Agree or disagree?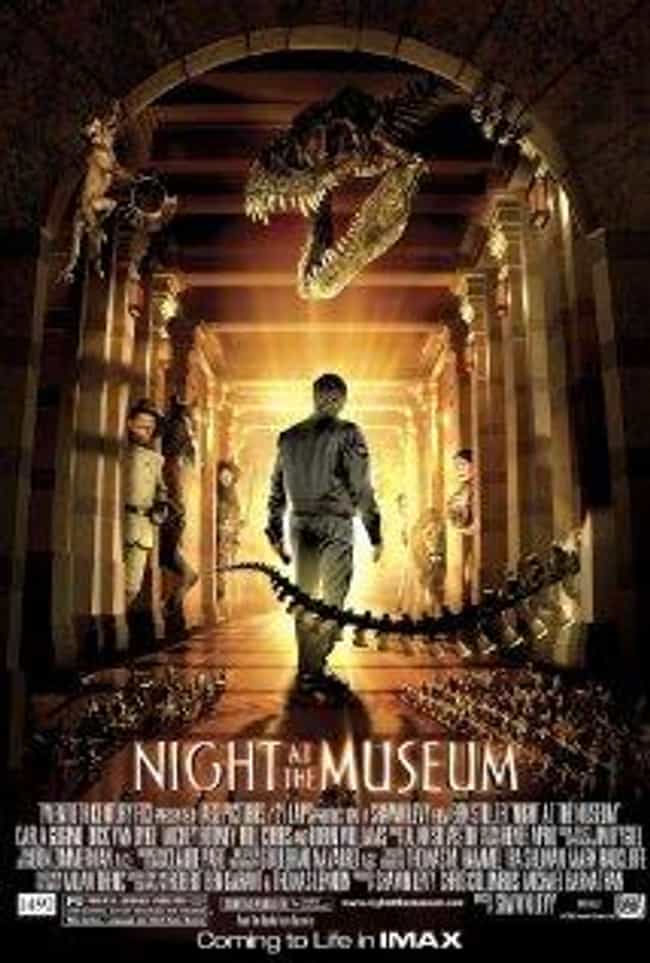 Night at the Museum is a 2006 American fantasy adventure-comedy film based on the 1993 children's book of the same name by Milan Trenc. It follows a divorced father trying to settle down, impress his son, and find his destiny. He applies for a job as a night watchman at New York City's American Museum of Natural History and subsequently discovers that the exhibits, animated by a magical Egyptian artifact, come to life at night. Released on December 30, 2006 by 20th Century Fox, the film is a 1492 Pictures/21 Laps Entertainment Production, in association with Ingenious Film Partners. It was written by Robert Ben Garant and Thomas Lennon of Comedy Central's Reno 911! and MTV's The State and ...more on Wikipedia
Actors: Robin Williams, Ben Stiller, Carla Gugino, Owen Wilson, Mickey Rooney, + more
Released: 2006
Directed by: Shawn Levy
Agree or disagree?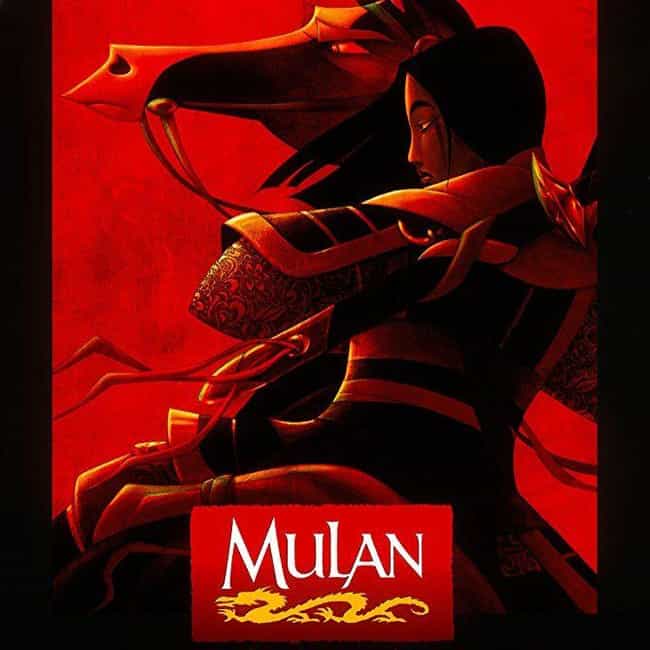 Mulan is a 1998 American animated musical action-comedy-drama film produced by Walt Disney Feature Animation based on the Chinese legend of Hua Mulan. The 36th animated feature in the Walt Disney Animated Classics, it was directed by Tony Bancroft and Barry Cook, with story by Robert D. San Souci and screenplay by Rita Hsiao, Philip LaZebnik, Chris Sanders, Eugenia Bostwick-Singer, and Raymond Singer. Ming-Na, Eddie Murphy, Miguel Ferrer and BD Wong star in the English version, while Jackie Chan provided his voice for the Chinese dubs of the film. The film's plot takes place during the Han Dynasty, where Fa Mulan, daughter of aged warrior Fa Zhou, impersonates a man to take her father's ...more on Wikipedia
Actors: Eddie Murphy, Ming-Na Wen, George Takei, Donny Osmond, Pat Morita, + more
Released: 1998
Directed by: Tony Bancroft, Barry Cook

Agree or disagree?