Watchworthy
The Best Hoarders Episodes
Updated March 13, 2020
1.4k votes
855 voters
107.5k views
26 items
List Rules Vote for your favorite Hoarders episodes, no matter how popular they are.
List of the best Hoarders episodes, as determined by voters like you. Realty TV fans will also enjoy the best My Strange Addiction episodes and horrifying behind the scenes stories from reality TV. If you're into disgusting houses that are piled to the ceiling with trash, then this is definitely the show for you. With all the amazing episodes of the show that exist, it's hard to trust just one person's opinion of what the top Hoarders episodes of all time are.
Fans of
Hoarders
are very passionate about the show, and there are often debates over which episodes are the greatest. That's why this list exists- so you can vote for your favorites and we can find out once and for all what everyone thinks the best episode is. List episodes range from "Gordon & Gaye" and "Sir Patrick" to "Linda & Steven" and "Shanna & Lynda." What is the best
Hoarders
episode of all time? Look below and find out. This guide will help you know which season and episode has the worst and most extreme hoarding moments.
Data-driven recommendations based on voting from over 40 million monthly visits to Ranker.
Try the free app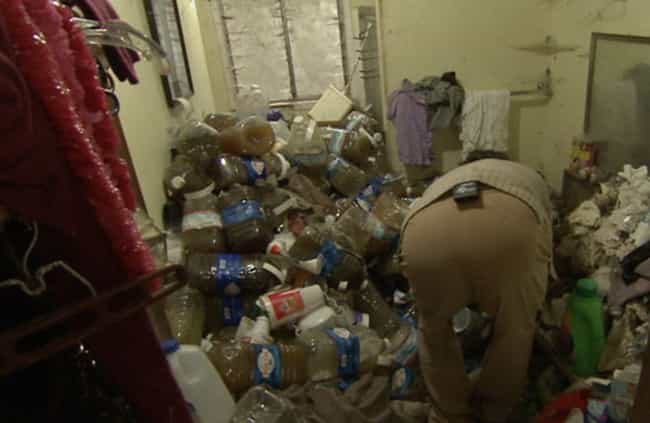 A woman who collects bottles of human waste; another woman who hoards items in preparation for the end of the world. ...more on Wikipedia
Season: 6
Original Airing: October 8, 2012
Episode Number: 4
Terry's fridge is packed with dead cats, and she has another 50 live ones. Her son thinks her problems stem from the time her father died of a heart attack right in front of her when she was just a small child, and she's felt guilty ever since that she couldn't save him. Meanwhile, decades of hoarding has left Adelle's house in such shambles that she's using a bucket for a bathroom and doing laundry in a kiddie pool in her backyard. But Adelle can't see the filth or the damage her hoarding has done to her family. ...more on Wikipedia
Season: 6
Original Airing: December 3, 2012
Episode Number: 8
A collection of 2500 free-roaming rats have hoarded Glen out of his home and into a shed on his property. Originally bred as pets, the rat collection spun out of control upon the death of his wife. Now Glen needs help removing the animals so he can return home, but he has insisted that they be saved and adopted out. Lisa has hoarded her father's house both inside and out. More than 30 cats roam freely through the clutter and he is threatening to evict her and her pets. Lisa will not be allowed back in until she cleans the house, and gets rid of her dozens of animals. ...more on Wikipedia
Season: 3
Original Airing: January 10, 2011
Episode Number: 20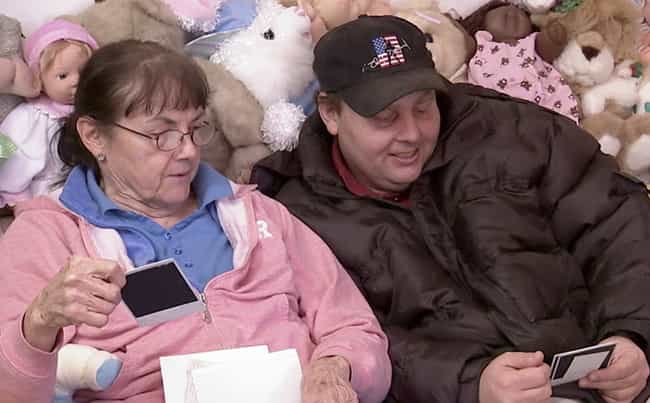 Phyllis & Janet Update Episode aired June 16, 2014.
Every room in Phyllis' house is packed with dolls. Her obsession has manifested itself into a floor to ceiling collection of bags stuffed with dolls, and a doll hospital in a spare bedroom where she "amputates" the limbs of one doll to make another complete. Now, her son is threatening to call Adult Protective Services if she doesn't get a handle on her compulsion. Janet's home is so hoarded that she has to crawl upon mountains of garbage to get to the one recliner where she eats and sleeps. She's had no running water and no heat for two years and routinely huddles under seven blankets to keep warm. Unable to watch her mother live in such horrid conditions, one of Janet's nine children is ...more on Wikipedia
Season: 4
Original Airing: June 20, 2011
Episode Number: 1