Holidays
The Best Horror Movies To Watch On Every Holiday

Updated October 1, 2018
4.3k views
15 items
Everyone loves watching horror movies on Halloween, right? But sometimes, especially when lounging around during the holidays, you just want to watch a holiday-themed horror flick. Face it, not everyone feels all that festive on the 4th of July. Fortunately, plenty of great horror features fit the bill for just about any holiday, from scary Easter options and Christmas horror movies to spooky ways to celebrate the Memorial Day, and everything else on your calendar.
This holiday horror movie list covers the right flicks to make just about every holiday you can imagine a little bit scarier. What's that sound coming from your chimney? It's not Santa...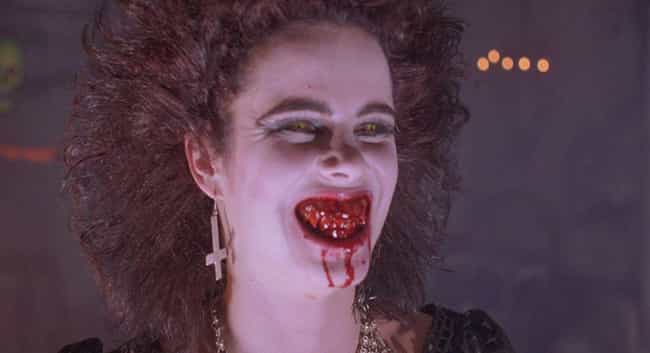 Halloween feels easy, right? Select any horror movie and consider yourself on the right track. When it comes to picking the perfect film for the season, you can't go wrong with John Carpenter's 1978 classic, or Michael Dougherty's delightful anthology film Trick 'R Treat.
However, if you already watch both of those every year and want a different type of scare, Night of the Demons feels a lot like going to a weird Halloween party in a haunted house - largely because it is, except the haunted house is actually a funeral parlor. What could fit the season better?
Actors: Linnea Quigley, Cathy Podewell, Amelia Kinkade, Billy Gallo, Allison Barron, + more
Released: 1988
Directed by: Kevin S. Tenney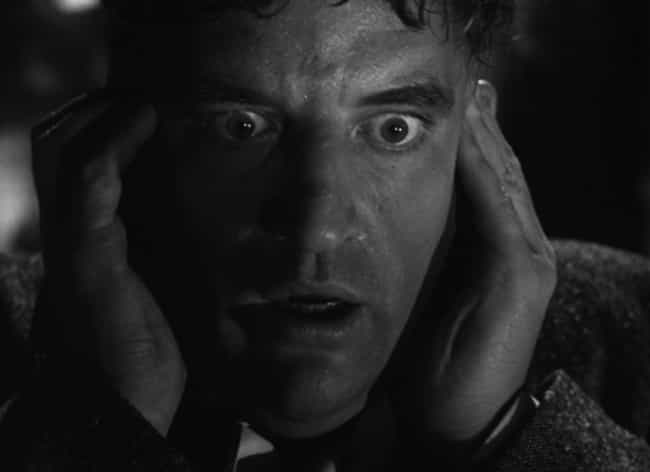 Although many countries do not celebrate Guy Fawkes day, it never stops hoards of people from remembering the 5th of November with V for Vendetta viewing parties. If you'd like something a little spookier to watch while your bonfire burns, try this often-overlooked but genuinely great 1945 classic.
Protagonist George Harvey Bone, a talented pianist, struggles with his anxieties as they pull him down a dark spiral. When he starts losing his memory as murder victims start to pile up in his town, Bone only finds more to worry about.
Actors: George Sanders, Linda Darnell, Alan Napier, Laird Cregar, Glenn Langan, + more
Released: 1945
Directed by: John Brahm
Thanksgiving - You're Next (2011)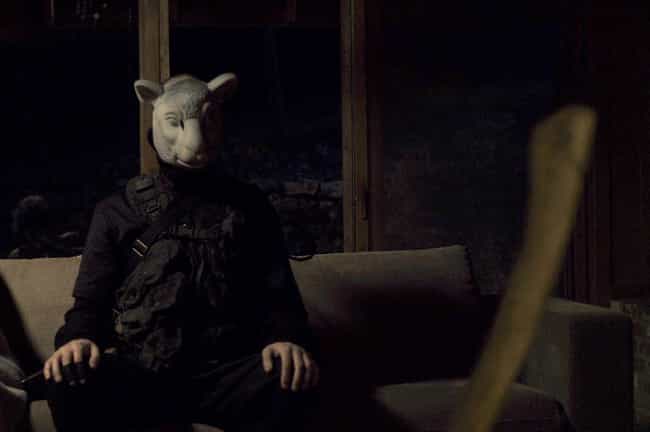 Only a few films take place on Thanksgiving, ranging from flicks starring demonic turkeys (ThanksKilling) to standard slashers (Blood Rage, Home Sweet Home), but for a movie that captures the spirit of the holiday, even if it isn't set on the actual day, you can't go wrong with You're Next. It's like The Strangers, a freaky home invasion involving slashers in masks, but with the added wholesomeness of the holidays.
Christmas - Krampus (2015)
If you think about it, there may be more classic horror films set on Christmas than there are on Halloween. For seasonal counter-programming to repeats of Home Alone and Rudolph the Red-Nosed Reindeer, the horror aficionado is spoiled for choice, from Gremlins to Black Christmas and far beyond.
Nothing captures the ups and downs of the season quite like Krampus, though, which turns the holiday on its head with the titular anti-Santa himself and his "little helpers." For optimal viewing, make it a double feature with the unusual Finnish film Rare Exports.