Graveyard Shift
Horror-Adjacent Movies To Watch When You Run Out Of Horror Movies

April 7, 2020
829 votes
201 voters
10.6k views
12 items
List Rules Vote up the movies that have the most horror appeal.
Horror fans watch a lot of movies. In an era with seemingly everything available to us at all times, there's plenty to choose from - but that means you can easily tear through your personal horror watchlist and find yourself hankering for something a little... different. Thankfully, there are more than enough horror-adjacent films to choose from as well - in other words, creepy, non-horror movies that will help you get your fix.
Whether you prefer slashers or psychological thrill rides, there's a non-horror movie out there for you. Many of these films teetering on the edge of horror are made by filmmakers who have horror experience, or otherwise have the ability to create terrifying experiences without officially dipping into the tropes horror fans might expect.
Some of these films are dramas, some are technically for children, and a few of them fall in between the cracks of genre designation. What they all have in common is, in one way or another, they will freak you out.
Of all the freaky non-horror movies on this list, this may be the most harrowing - at least for its intendended adolescent audience. When a boy vacations at a seaside hotel in England, he finds himself in the middle of a witch convention that's being attended by the Grand High Witch, a child-eating monster who looks like Freddy Krueger's evil sister.
The Witches doesn't approach the cusp of horror just because children are put in perilous situations - it's also the makeup and effects that do the trick. If the film's director, Nicolas Roeg, had cranked up the terror just a bit and cut the childlike wonder, this would be a straight up horror film.
Actors: Rowan Atkinson, Anjelica Huston, Brenda Blethyn, Jim Carter, Bill Paterson, + more
Released: 1990
Directed by: Nicolas Roeg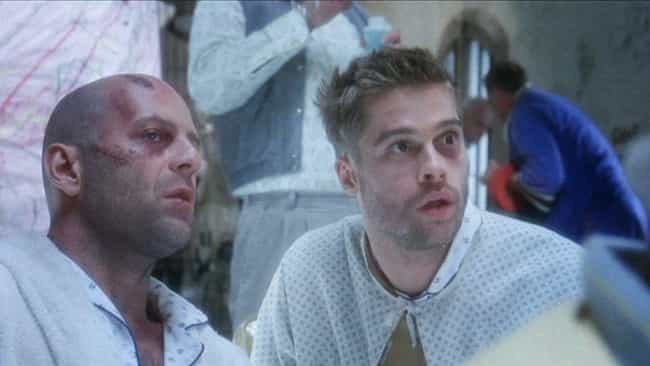 Terry Gilliam's time travel/pandemic mind-bleep of a movie is not quite horror, but something even more nightmarish than most horror films. Brad Pitt goes full nutso as the leader of a domestic terrorist group that unleashes a lethal disease across the world, and Bruce Willis uses his talents as an everyman to make the audience think he can actually stop this mess.
All of Gilliam's films have some kind of horrific element, and his work can be genuinely upsetting. A double feature of 12 Monkeys and Tideland will definitely leave you freaked out for the rest of your night.
Actors: Brad Pitt, Bruce Willis, Christopher Plummer, Madeleine Stowe, Christopher Meloni, + more
Released: 1995
Directed by: Terry Gilliam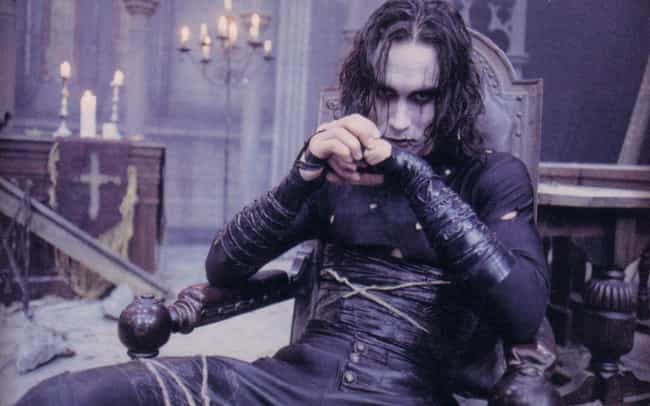 The Crow has everything you expect from a slasher movie: a creature returning from the grave to seek vengeance on a group of friends, permanent midnight, weird magic, and plenty of violence. Still, it's more of an action movie than anything else. This is the kind of movie that feels like watching a Friday the 13th type, but with an emphasis on the slayer's feelings.
The '90s goth aesthetic of The Crow definitely adds to its spooky vibe, and while it's definitely influenced by horror movies and ghost stories, it's not too scary. It'll give you that creepy fix you need without scaring the living daylights out of you.
Actors: Bai Ling, Brandon Lee, Tony Todd, Ernie Hudson, Jon Polito, + more
Released: 1994
Directed by: Alex Proyas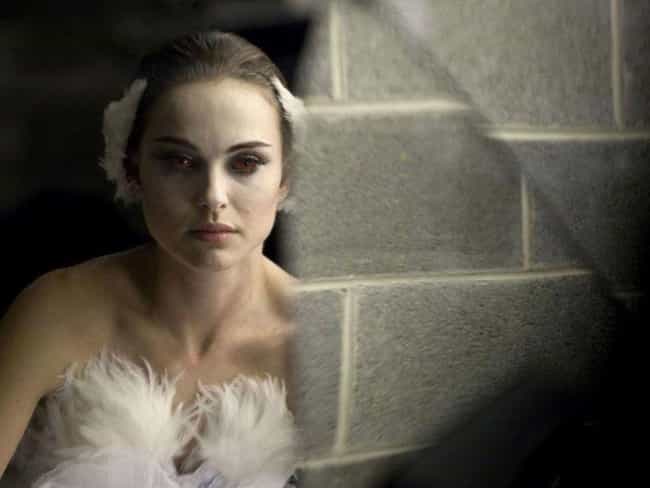 This claustrophobic tale of madness and ballet is the exact kind of film that can scratch your horror itch if you're trying to branch out from your favorite genre. Natalie Portman stars as a young ballet dancer who desperately wants to play the lead role in a New York City production of Swan Lake. As she faces off with a rival, she loses grip of her sanity.
If you've seen Requiem for a Dream, Darren Aronofsky's previous scary non-horror movie, then you know you're in for a wild ride with Black Swan. As with Requiem, we are permanently stuck with a character in the midst of a downward spiral - with no escape until the end credits.
Actors: Natalie Portman, Mila Kunis, Winona Ryder, Ksenia Solo, Barbara Hershey, + more
Released: 2010
Directed by: Darren Aronofsky