Graveyard Shift
The Best Horror Movies With Weddings, Ranked

604 votes
101 voters
1k views
20 items
The best horror movies with weddings couple supernatural terror with the anxiety of prepping for the big day. Most of them have to do with discovering the secrets of the spouse's family or dark traditions that manifest themselves in a violent or demonic fashion. From slasher flicks, psychological thrillers, to demonic possessions all of these horror weddings have one thing in common, they are terrifying. Some scary movie weddings are more traditional than others and feature a killer bride, psycho groom, cursed engagement rings, dark family histories, or sadistic traditions. In Zombie Honeymoon, the couple is seen leaving the church eager to embark on their horror-filled post matrimony retreat while other films show the ceremony itself like Ready or Not or The Russian Bride. But which of these horror movies with weddings are the best?
You get to help decide with your votes. Vote up your favorite horror movies that feature a couple getting hitched.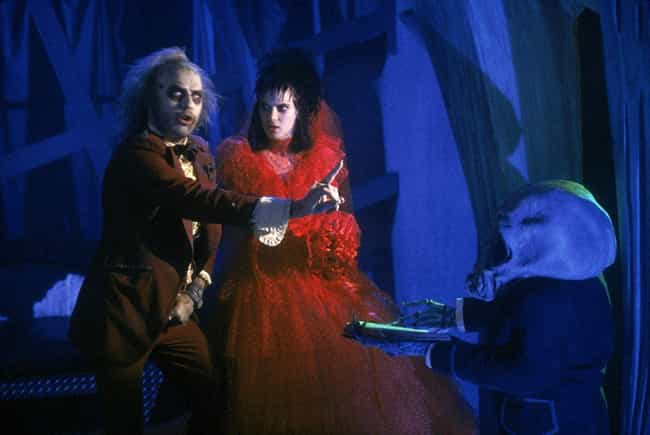 Beetlejuice is a 1988 American fantasy-comedy-horror film directed by Tim Burton. The spirits of a deceased couple (Alec Baldwin and Geena Davis) are harassed by an unbearable family that has moved into their home, and hire a malicious spirit (Michael Keaton) to drive them out. ...more on Wikipedia
Actors: Alec Baldwin, Winona Ryder, Geena Davis, Michael Keaton, Jeffrey Jones, + more
Released: 1988
Directed by: Tim Burton

Is this a good movie?
see more on Beetlejuice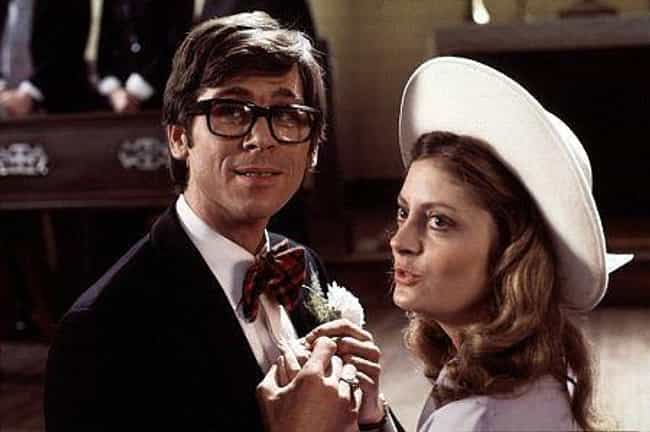 The Rocky Horror Picture Show is a 1975 musical horror comedy film directed by Jim Sharman, based on the 1973 musical stage play by Richard O'Brien. A newly engaged couple have a breakdown in an isolated area and must pay a call to the bizarre residence of Dr. Frank-N-Furter (Tim Curry). ...more on Wikipedia
Actors: Susan Sarandon, Tim Curry, Meat Loaf, Barry Bostwick, Christopher Biggins, + more
Released: 1975
Directed by: Jim Sharman

Is this a good movie?
see more on The Rocky Horror Picture Show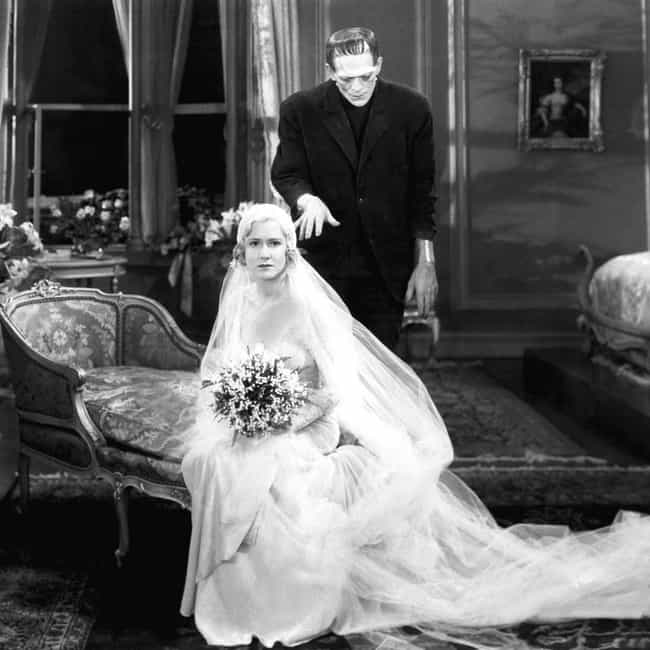 Bride of Frankenstein is a 1935 American horror film, the first sequel to Frankenstein. Bride of Frankenstein was directed by James Whale and stars Boris Karloff as The Monster, Elsa Lanchester in the dual role of his mate and Mary Shelley, Colin Clive as Henry Frankenstein, and Ernest Thesiger as Doctor Septimus Pretorius. The film follows on immediately from the events of the earlier film, and is rooted in a subplot of the original Mary Shelley novel, Frankenstein. In the film, a chastened Henry Frankenstein abandons his plans to create life, only to be tempted and finally coerced by the Monster, encouraged by Henry's old mentor Dr. Pretorius, into constructing a mate for him. Preparation ...more on Wikipedia
Actors: Boris Karloff, Walter Brennan, Billy Barty, Elsa Lanchester, John Carradine, + more
Released: 1935
Directed by: James Whale

Is this a good movie?
see more on Bride of Frankenstein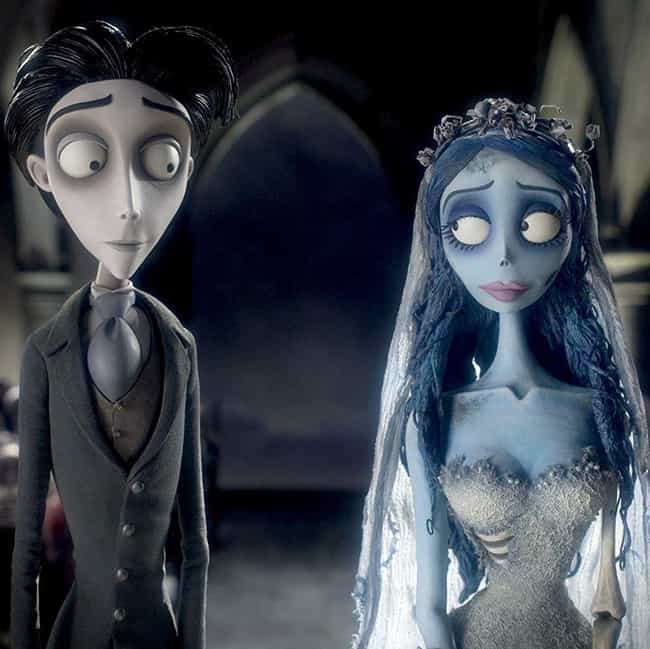 Corpse Bride, often referred to as Tim Burton's Corpse Bride, is a 2005 British-American stop-motion-animated fantasy film directed by Mike Johnson and Tim Burton. The plot is set in a fictional Victorian era village in Europe. Johnny Depp led a cast as the voice of Victor, while Helena Bonham Carter voiced Emily, the title character. Corpse Bride is the third stop-motion feature film produced by Burton and the first directed by him. This is also the first stop-motion feature from Burton that was distributed by Warner Bros. Pictures. ...more on Wikipedia
Actors: Johnny Depp, Helena Bonham Carter, Christopher Lee, Albert Finney, Joanna Lumley, + more
Released: 2005
Directed by: Tim Burton, Mike Johnson

Is this a good movie?
see more on Corpse Bride