Entertainment
The Best Horror Movies About Babies

Updated January 3, 2020
59 votes
16 voters
21 items
What can be more terrifying than full-grown monsters, ghosts, and ghouls? Babies, of course. This list will determine the best baby horror movies that turn the most innocent creatures on Earth to horrifying abominations that will haunt your nightmares. Many of these horror films explore the pregnancy of the demonic baby, like Rosemary's Baby and Prevenge while others show hint that infant is a new way for an old evil to comeback like A Nightmare on Elm Street 5: The Dream Baby and Ghostbusters II. But which of these scary baby movies is the best? You get to help decide with your votes. The baby characters in these movies are so terrifying that they'll have you wondering if the father is the devil and in some cases the answer is yes!
Vote up your favorite horror films that feature demon, ghost, and cursed babies. Some the babies in these movies have yet to be born while others are ghosts of babies that never were. Vote up the ones that give the biggest fright and vote down any that other horror fans can skip.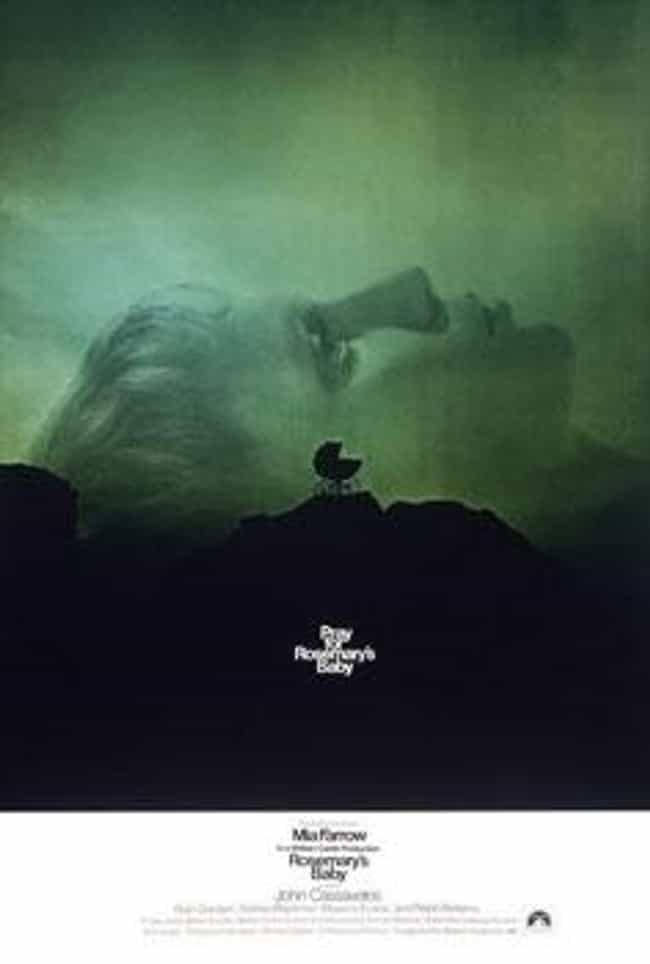 Rosemary's Baby is a 1968 American psychological horror film written and directed by Roman Polanski, based on the bestselling 1967 novel of the same name by Ira Levin. The cast includes Mia Farrow, John Cassavetes, Ruth Gordon, Ralph Bellamy, Maurice Evans, Sidney Blackmer, and Charles Grodin. It was produced by William Castle. Farrow plays a pregnant woman who fears that her husband may have made a pact with their eccentric neighbors, believing he may have promised them the child to be used as a human sacrifice in their occult rituals in exchange for success in his acting career. Rosemary's Baby was the second film in Polanski's "Apartment Trilogy", preceded by Repulsion and followed by The ...more on Wikipedia
Actors: Mia Farrow, Tony Curtis, John Cassavetes, Charles Grodin, Ruth Gordon, + more
Released: 1968
Directed by: Roman Polanski

A great horror film?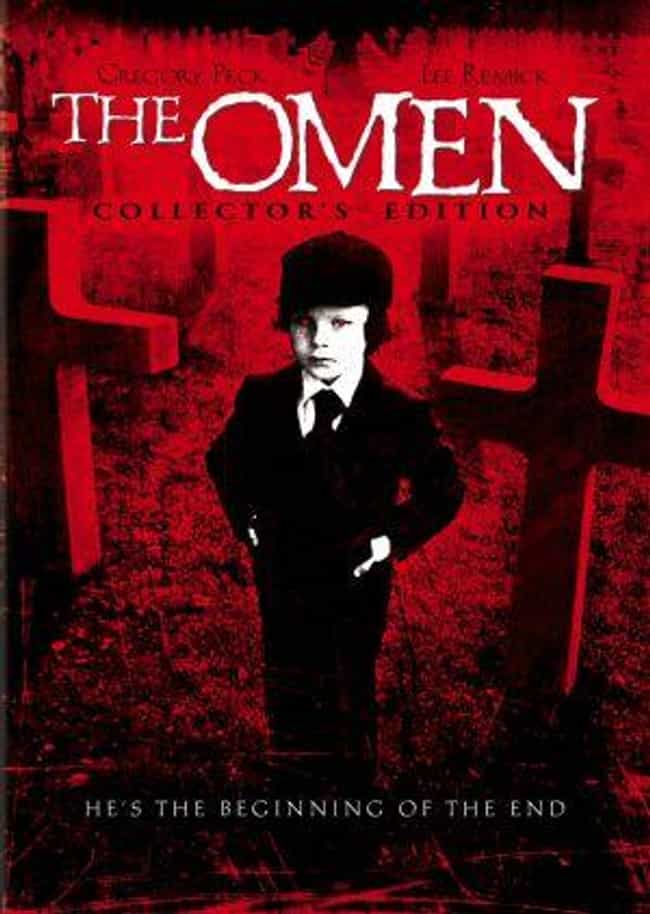 The Omen is a 1976 British/American supernatural horror film directed by Richard Donner. The film stars Gregory Peck, Lee Remick, David Warner, Harvey Spencer Stephens, Billie Whitelaw, Patrick Troughton, Martin Benson and Leo McKern. It is the first film in The Omen series and was scripted by David Seltzer. ...more on Wikipedia
Actors: Gregory Peck, Lee Remick, David Warner, Patrick Troughton, Billie Whitelaw, + more
Released: 1976
Directed by: Richard Donner

A great horror film?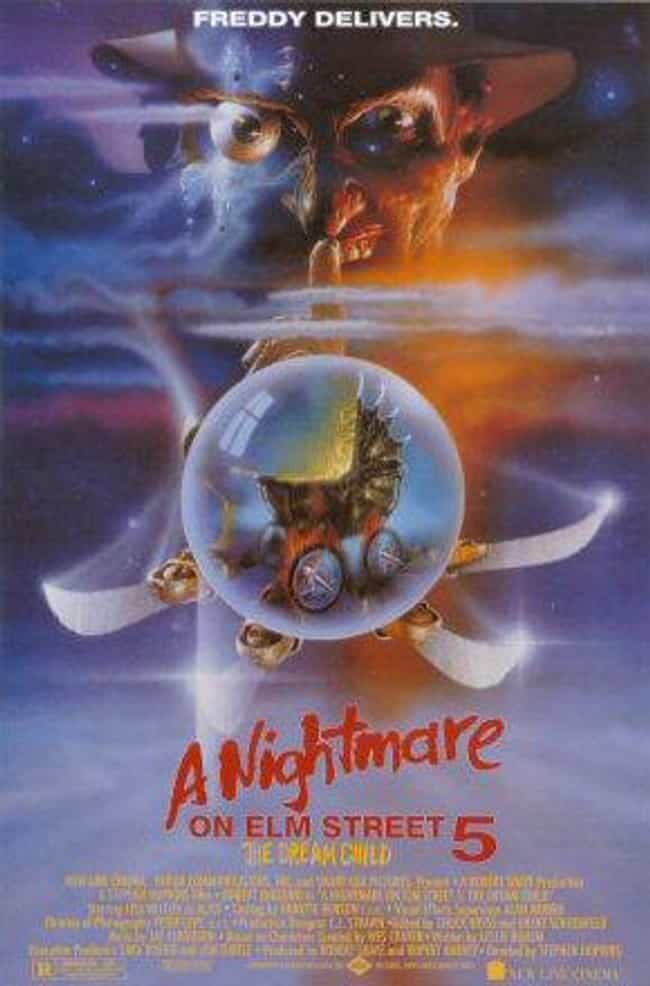 A Nightmare on Elm Street 5: The Dream Child is a 1989 American slasher horror film and the fifth film in the Nightmare on Elm Street series. It was directed by Stephen Hopkins, stars Robert Englund, Lisa Wilcox and Danny Hassel The film's general tone is much darker and the dream sequences are more gothic than the previous films of the series, and a blue filter lighting technique is used in most of the scenes. ...more on Wikipedia
Actors: Robert Englund, Lisa Wilcox, Wally George, Matt Borlenghi, Whit Hertford, + more
Released: 1989
Directed by: Stephen Hopkins

A great horror film?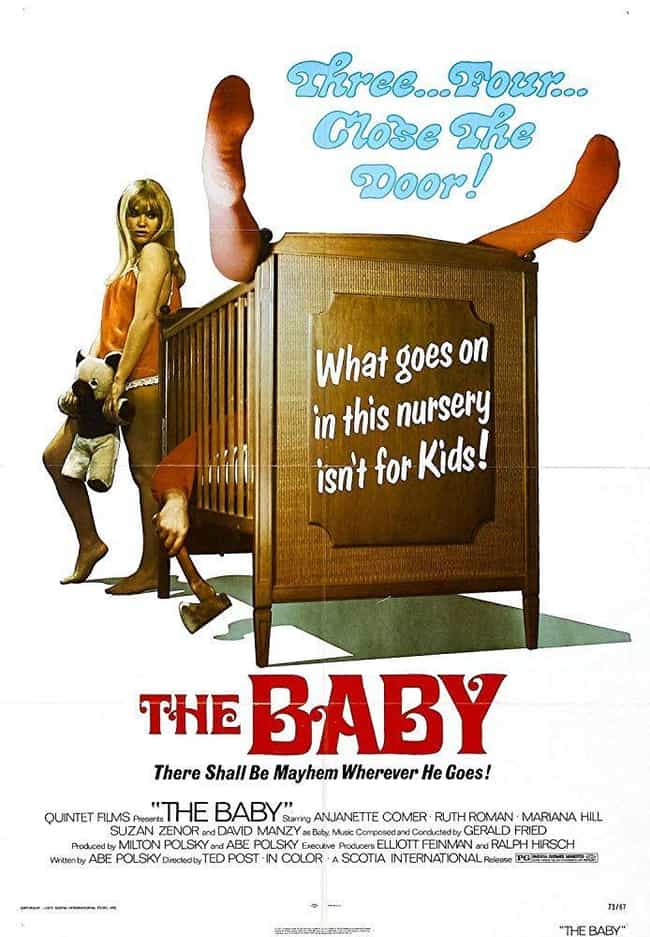 The Baby is a 1973 American horror-thriller film, directed by Ted Post and was written by Abe Polsky. The film stars Anjanette Comer, Ruth Roman, Marianna Hill, Suzanne Zenor, and David Manzy. It tells the story of a social worker who investigates an eccentric family which includes "Baby", a 21-year-old man who acts like an infant. The psychological horror is considered as cult classic. ...more on Wikipedia
Actors: Ruth Roman, Michael Pataki, Marianna Hill, Anjanette Comer, Tod Andrews, + more
Released: 1973
Directed by: Ted Post

A great horror film?