Graveyard Shift
The Most Terrifying Horror Movies That Are Based on Books

Updated August 9, 2019
2.4k votes
241 voters
4k views
27 items
List Rules Only horror movies based on or inspired by literature.
Some of the best horror movies based on books are those where the director that can take the words off the page from the author and turn them into some of the most memorable and visually horrifying scenes in film history. Scary movies based on horror fiction have been around since the days of Boris Karloff and Bela Lugosi and have been making moviegoers scream in terror and delight ever since! The reason for the success of horror movies adapted from books is due to the reader's yearning to see if the film matches up or surpasses their own imagination while they were reading the book. New movies based on horror novels have been huge hits at the box office as of late and thus we are likely to see even more of them terrorizing us in theaters in the coming years.
Share this list with your friends and rank the best horror movies based on books any way you want! Cue the jump scare! Don't see a horror movie adaptation that you love? Feel free to add it to the list and check back to find out how others rank your selections.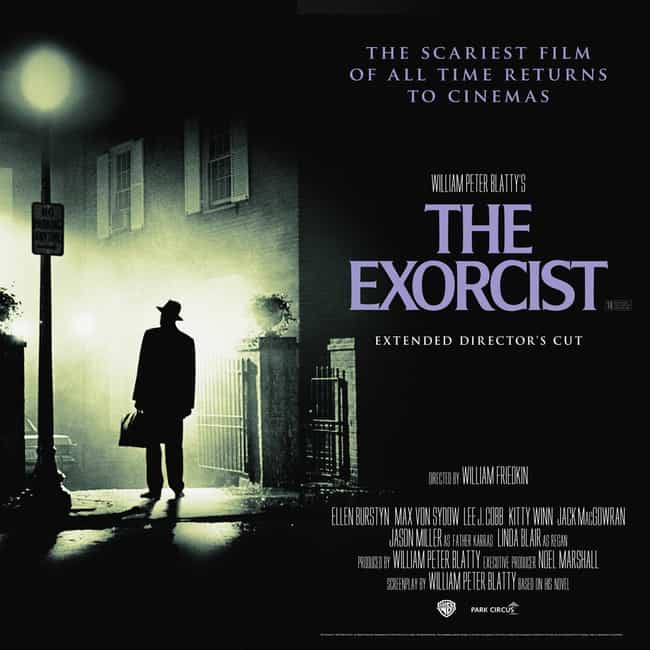 The Exorcist is a 1973 American supernatural horror film directed by William Friedkin, adapted by William Peter Blatty from his 1971 novel of the same name. The book, inspired by the 1949 exorcism case of Roland Doe, deals with the demonic possession of a 12-year-old girl and her mother's desperate attempts to win back her child through an exorcism conducted by two priests. The film features Ellen Burstyn, Max von Sydow, Jason Miller, Linda Blair, Lee J. Cobb, and Mercedes McCambridge. It is one of a cycle of "demonic child" films produced from the late 1960s to the mid-1970s, including Rosemary's Baby and The Omen. The Exorcist was released theatrically in the United States by Warner Bros. ...more on Wikipedia
Actors: Max von Sydow, Ellen Burstyn, Linda Blair, Lee J. Cobb, William Peter Blatty, + more
Released: 1973
Directed by: William Friedkin
Is this a great adaptation?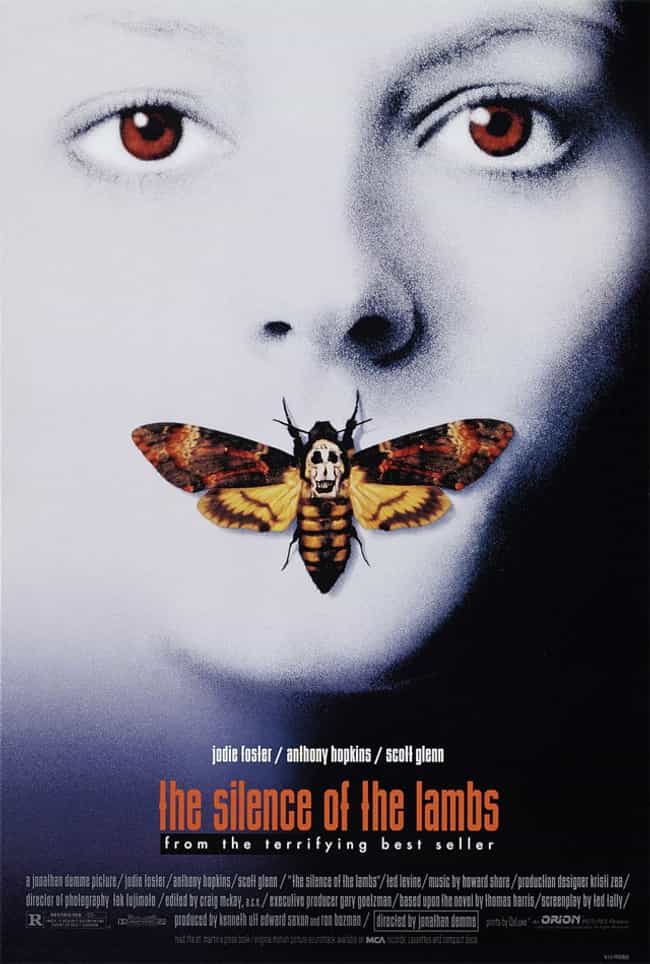 The Silence of the Lambs is a 1991 American thriller film that blends elements of the crime and horror genres. Directed by Jonathan Demme and starring Jodie Foster, Anthony Hopkins, and Scott Glenn, the film is based on Thomas Harris' 1988 novel of the same name, his second to feature Hannibal Lecter, a brilliant psychiatrist and cannibalistic serial killer. In the film, Clarice Starling, a young U.S. FBI trainee, seeks the advice of the imprisoned Dr. Lecter to apprehend another serial killer, known only as "Buffalo Bill". The Silence of the Lambs was released on February 14, 1991, and grossed $272.7 million worldwide against its $19 million budget. It was only the third film, the other two ...more on Wikipedia
Actors: Jodie Foster, Anthony Hopkins, Chris Isaak, George A. Romero, Roger Corman, + more
Released: 1991
Directed by: Jonathan Demme
Is this a great adaptation?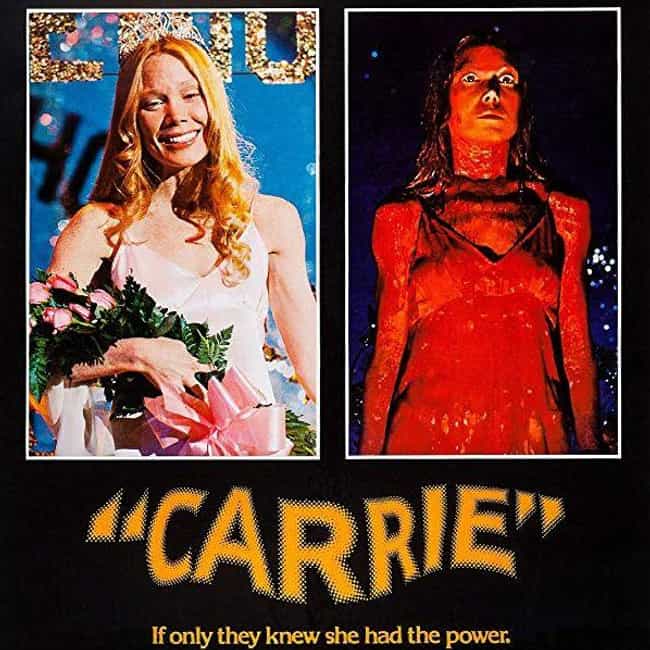 Carrie is a 1976 American supernatural horror film based on Stephen King's first major 1974 novel of the same name. The film was directed by Brian De Palma and written by Lawrence D. Cohen. The film received two Academy Award nominations, one for Sissy Spacek in the title role and one for Piper Laurie as her possessed mother. The film featured numerous young actors – including Nancy Allen, William Katt, Amy Irving, and John Travolta – whose careers were launched, or escalated, by the film. ...more on Wikipedia
Actors: John Travolta, Sissy Spacek, Piper Laurie, Nancy Allen, Amy Irving, + more
Released: 1976
Directed by: Brian De Palma
Is this a great adaptation?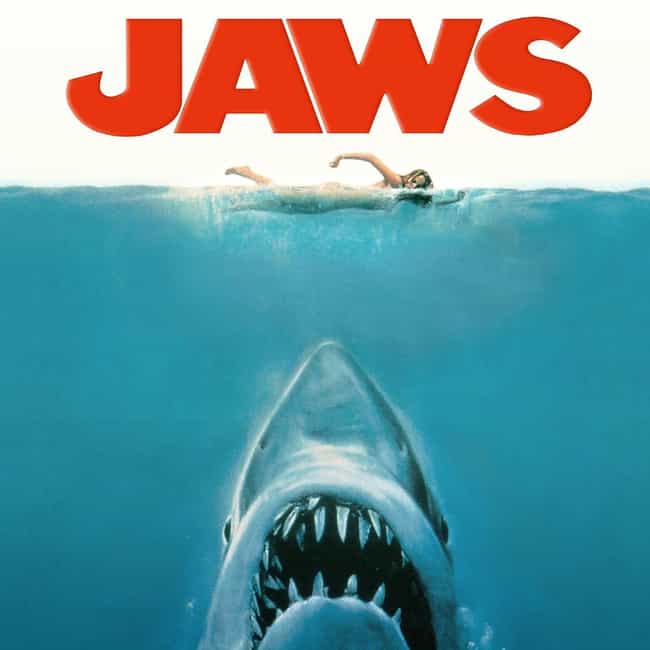 Jaws is a 1975 American thriller film directed by Steven Spielberg and based on Peter Benchley's novel of the same name. The prototypical summer blockbuster, its release is regarded as a watershed moment in motion picture history. In the story, a giant man-eating great white shark attacks beachgoers on Amity Island, a fictional summer resort town, prompting the local police chief to hunt it with the help of a marine biologist and a professional shark hunter. The film stars Roy Scheider as police chief Martin Brody, Richard Dreyfuss as oceanographer Matt Hooper, Robert Shaw as shark hunter Quint, Murray Hamilton as the mayor of Amity Island, and Lorraine Gary as Brody's wife, Ellen. The ...more on Wikipedia
Actors: Steven Spielberg, Richard Dreyfuss, Roy Scheider, Robert Shaw, John Searle, + more
Released: 1975
Directed by: Steven Spielberg
Is this a great adaptation?