Graveyard Shift
The Bloody Best Movies On Shudder

759 votes
173 voters
19.7k views
30 items
List Rules Vote up Shudder's best gorey flicks.
You've finished watching your Halloween horror list (again), and now your horrible heart is pining away for its next creepy fix of scary movies. What do you do? Thankfully, there's a fairly new streaming service in town, and it's all horror, all year.
Shudder is a horror-only online streaming channel which offers classic horror films, a few hard-to-find-movies, and exclusive Shudder content. It has something for every type of horror movie junkie, from slashers to hillbilly monsters to Korean zombies. The beta version of Shudder only debuted in 2015, but already the service has welcomed a respectable following by responding to a needed niche in the family of streaming channels. You might even say Shudder is its own "little online shop of horrors" (cue zombie groans): visit Shudder's website to sign up for a subscription or subscribe through your Amazon Prime account. Either way, you'll have access to more than 500 horror flicks just waiting to scare you silly through Halloween month and the rest of the year.
Having limitless horror movie options might seem terrifying, but here's a list of some of Shudder's choicest offerings to help you fight the perfect flick for a frightfully good evening...even in December.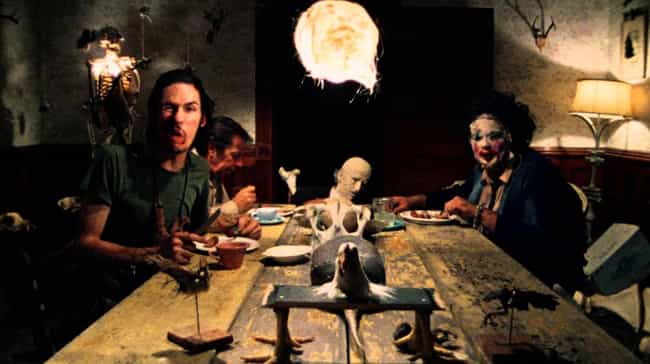 This movie is a 1974 American slasher film, directed and produced by Tobe Hooper, who cowrote it with Kim Henkel. It stars Marilyn Burns, Paul A. Partain, Edwin Neal, Jim Siedow and Gunnar Hansen, who respectively portray Sally Hardesty, Franklin Hardesty, the hitchhiker, the proprietor, and Leatherface, the main antagonist. The film follows a group of friends who fall victim to a family of cannibals while on their way to visit an old homestead. ...more on Wikipedia

Is this scary?
see more on The Texas Chain Saw Massacre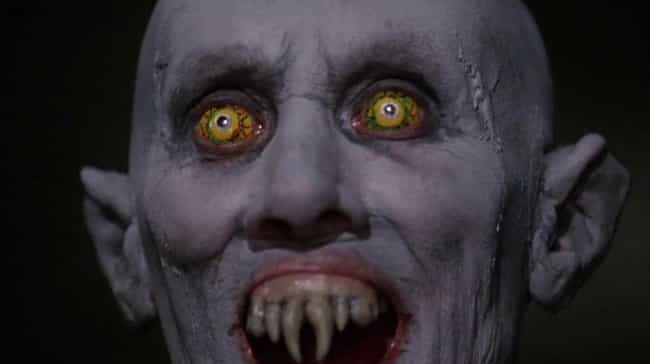 Salem's Lot is a 1979 American television adaptation of the novel of the same name by Stephen King. Directed by Tobe Hooper and starring David Soul and James Mason, the plot revolves around a writer returning to his home town and discovers the citizens are turning into vampires. It combines elements of both the vampire film and haunted house subgenres. ...more on Wikipedia

Is this scary?
see more on Salem's Lot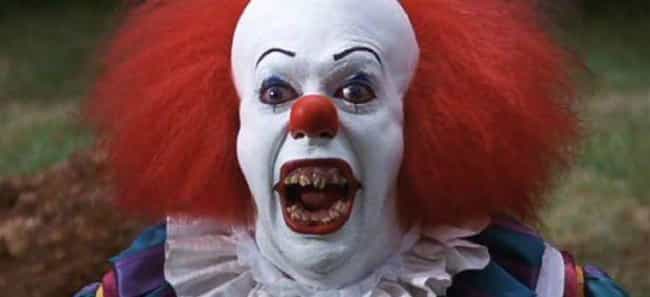 It is a 1990 psychological horror/drama miniseries based on Stephen King's novel of the same name. The story revolves around an inter-dimensional predatory life-form, which has the ability to transform itself into its prey's worst fears, allowing it to exploit the phobias of its victims. It mostly takes the form of a sadistic, wisecracking clown called "Pennywise the Dancing Clown". The protagonists are "The Losers Club", a group of outcast kids who discover Pennywise and vow to destroy him by any means necessary. The series takes place over two different time periods, the first when the Losers first discover Pennywise as children, and the second when they're called back as adults to defeat ...more on Wikipedia

Is this scary?
see more on It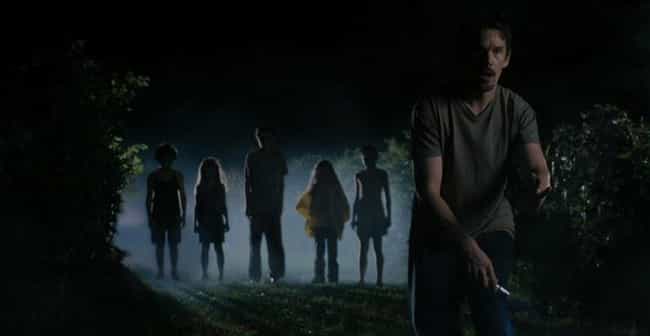 Sinister is a 2012 supernatural horror film directed by Scott Derrickson and written by Derrickson and C. Robert Cargill. It stars Ethan Hawke as fictional true writer Ellison Oswalt who discovers a box of home movies in his attic that puts his family in danger. Sinister premiered at the SXSW festival, and was released in the United States on October 12, 2012, and in the UK on October 5, 2012. A sequel, entitled Sinister 2 has been announced and is scheduled to be released in the United States on 21 August 2015. ...more on Wikipedia

Is this scary?
see more on Sinister