Entertainment

The Best HTV TV Shows

35 votes
23 voters
5k views
List of popular HTV shows, ranked from best to worst. This list of the top HTV TV series, both current and canceled series, includes the date when each first aired as well as lists of the casts of actors. The best HTV TV programs of all time include the most viewed shows on HTV, as this list covers the entire history of the network. List features shows like A Class by Himself, The West Tonight. This list is sorted alphabetically by the title of every original HTV show ever, and you can sort by any column, even year of release for a list of old HTV shows or even unaired HTV series. Television fans in different locations grew up with HTV on different channels, but most of us got the same shows, so don't let your favorite HTV TV shows sink to the bottom of the list! The list of top HTV television shown below includes cast, creator, and premiere date when available. This list contains only TV series on the HTV network, even ones that have had their time or have been cancelled. You may copy this fact-based list to build your own just like it, re-rank it to fit your views, then publish it to share it on Facebook, Twitter or any other social networks you use on a regular basis.
Check out these great lists on Rosie Jones Hot, Sara Jean Underwood Hot, Torrie Wilson Hot, Traci Bingham Hot and Whitney Port Hot .
Children of the Stones is a television drama for children produced by HTV in 1976 and broadcast on the United Kingdom's ITV network in January and February 1977. A one-off serial, the story was depicted over seven episodes and produced by Peter Graham Scott, with Patrick Dromgoole as executive producer. A novelisation by the serial's writers, Jeremy Burnham and Trevor Ray also appeared in 1977. In the United States, it was broadcast on the Nickelodeon television channel in the early 1980s as part of the series The Third Eye. The series is today considered a landmark in quality children's drama and has been called "the scariest programme ever made for children". ...more on Wikipedia
Actors: Freddie Jones, Iain Cuthbertson, Gareth Thomas, Ruth Dunning, John Woodnutt, + more
Premiered: 1977
Agree or disagree?
see more on Children of the Stones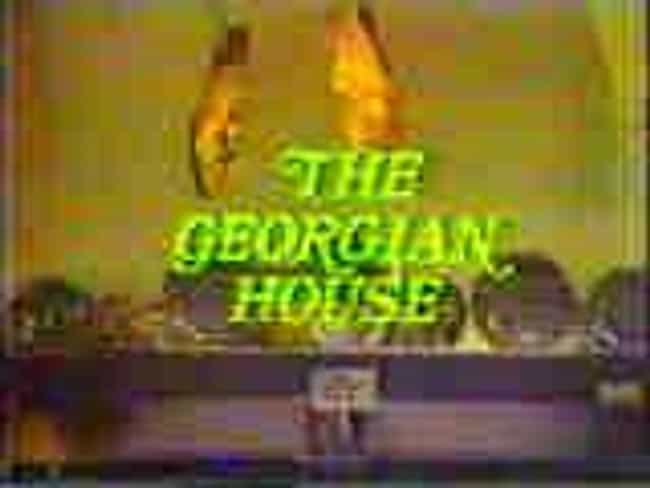 The Georgian House is a British children's fantasy series first screened on ITV in 1976. The series consisted of seven episodes. ...more on Wikipedia
Actors: Jack Watson, Constance Chapman
Premiered: 1976

Agree or disagree?
A Class by Himself is a British sitcom that aired from 1971 to 1972. The half-hour series was made by Harlech Television and starred John Le Mesurier of Dad's Army fame as Lord Bleasham. ...more on Wikipedia
Actors: John Le Mesurier, Peter Butterworth, Peter Madden, Richard Stilgoe
Premiered: 1971