Total Nerd
The 16 Most Memorable Fictional Romances Between Humans And Aliens

Updated January 3, 2020
3.4k votes
762 voters
12.5k views
16 items
List Rules Vote up the relationships that deserve to be written in the stars.
It's cuffing season and love is in the air. People fall in love every day, but what about love between humans and aliens from another planet? Television and film have exploited, highlighted, and fantasized about the love between humans and aliens since some of the first shows and movies. Often times, it's love between a black sheep or outcast and an alien, because the perspective of an outsider (like, from way outside) is the only thing that can find the true merit underneath an awkward personality.
So, let science fiction ignite the love in the air, and vote up or down these memorable human/alien love affairs.
Leela & Fry On 'Futurama'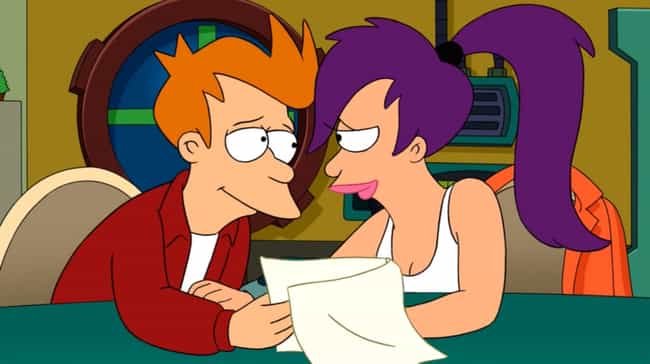 Between all the earnest teenage love stories, all the world-ending hero films, there is one love story that always hits home: Leela and Fry on Futurama. They represent the archetypal New York couple, poor and in love.
The two meet during a misadventure and end up becoming crew members aboard Planet Express, an interstellar postal service. Although Fry may be a brain cell short of human, Leela's mutation also outcasts her. The two end up being friends, until Leela finally opens her eye to how deeply Fry actually loves her, at which point, the couple finally celebrate their affection for one another.

Is this relationship out of this world?
Korben Dallas & Leeloo In 'The Fifth Element'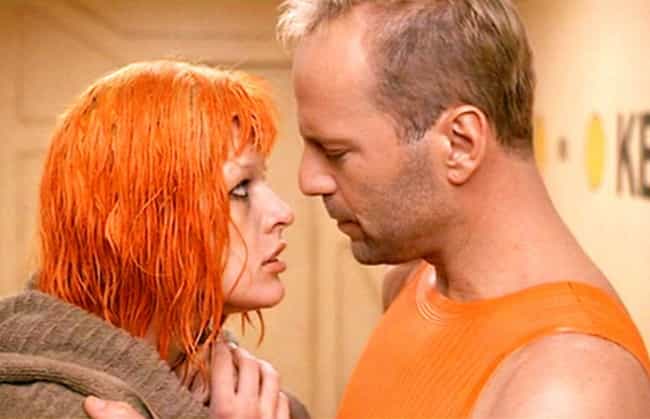 A former member of the special forces, cab driver Korben Dallas (Bruce Willis) finds himself in a bind when he must rescue not only a humanoid elemental but the Earth itself. Leeloo (Milla Jovovich), created from living cells taken from Monshadowan cells, is a true innocent, albeit one with incredible powers. Like most aliens, Leeloo must learn how to live on Earth, speak on Earth, eat, sleep, and sometimes play; her guilelessness is adorable and endearing.
The two fall in love as Dallas saves the spirited redhead from impending doom many times over.

Is this relationship out of this world?
Aeryn Sun & John Crichton On 'Farscape'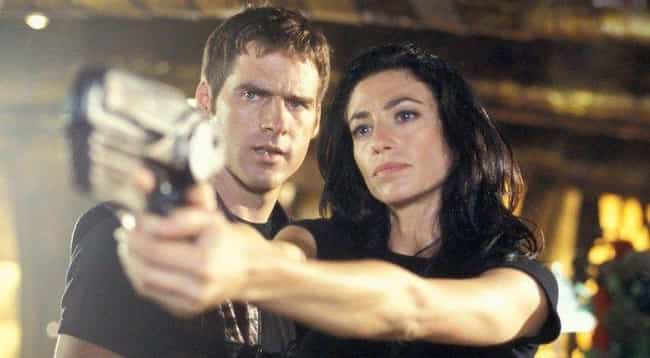 Farscape brings viewers a rare treat with the love between Aeryn Sun (Claudia Black) and John Crichton (Ben Browder). The two met after John crashes Aeryn's ship, ruining her mission. After a few episodes, their chemistry is off the charts, as is the intensity of their high-speed chase away from evil.
The two find they have a lot to learn from each other: Aeryn's background has trained her to be emotionless and logical, while John is full of strange Earth energy - which is to say, he's just kinda hyper.

Is this relationship out of this world?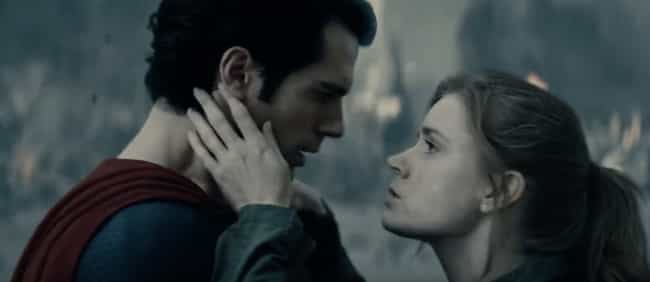 It's a bird! It's a plane! It's Superman and Lois Lane! It's the original interplanetary office romance as reporter Clark Kent finds himself drawn towards fellow journalist Lane. The two end up meeting constantly at work while Superman is under the guise of Clark Kent. If not for the Earth always needing saving, they could have had a lovely relationship.
In some alternate realities and iterations (see, for example, Alan Moore's magnificent Whatever Happened to the Man of Tomorrow?), they have a child - made in the natural, human (and apparently also Kryptonian) way, unlike Starman. We can always root for those offshoot dimensions, even if the romance seems to be constantly stymied by circumstance in others.

Is this relationship out of this world?