Outdoors
The Best Hunting Knives

91 votes
26 voters
15 items
List Rules Vote up the knives you would want with you on a hunting trip.
Hunting isn't just about finding a deer or turkey, there's a lot that goes into processing the meat, and for that, you're going to need a knife of some sort. The best hunting knives come in all shapes and sizes, and some are used for processing meat while others are used for more general purposes, making them a handy addition to any hunter's toolkit. Hunting knives can be anything from a good folding knife to a Bowie knife, and anything in between.
Whatever your specific needs, odds are, you're not going on a hunting trip without a knife. This list highlights several hunting knives of varying types, giving you a range of knives that suit any situation that might come up. Take a look at the knives below, and vote up any you think would make for a welcome addition to your next hunting trip.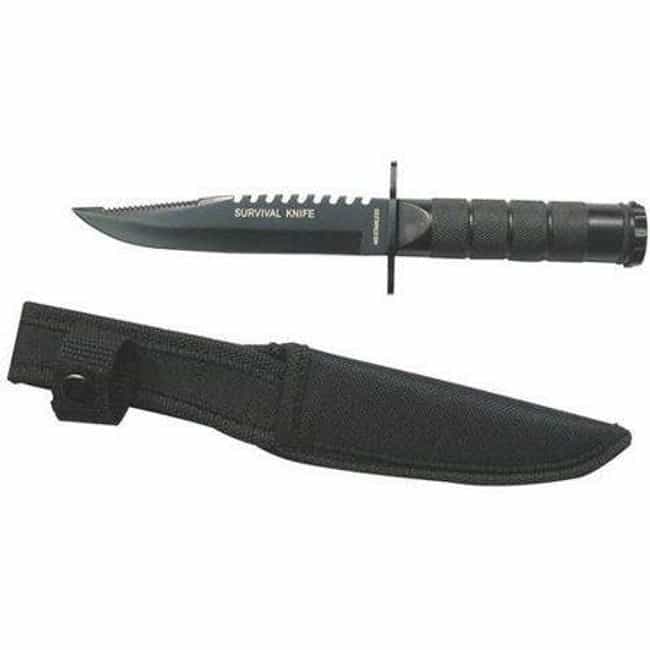 Price: $9.15 at Walmart
Details: Sometimes, all you need is an inexpensive knife and sheath for your camping, hiking, or survival needs. If you don't want to spend hundreds of bucks on one, Walmart sells them for under $10!

Like this knife?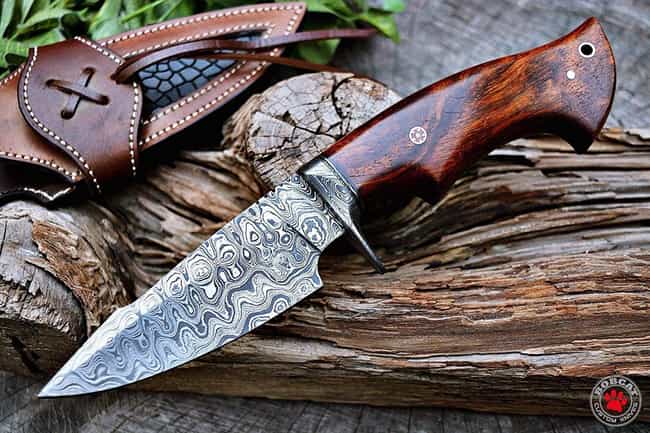 Price: $59.99 at Amazon
Details: Nothing says beautiful blade like Damascus Steel, and that's exactly what you're getting in this gorgeous custom handmade hunting knife. The knife measures a total of 10" and features a walnut wood handle with leather sheath.

Like this knife?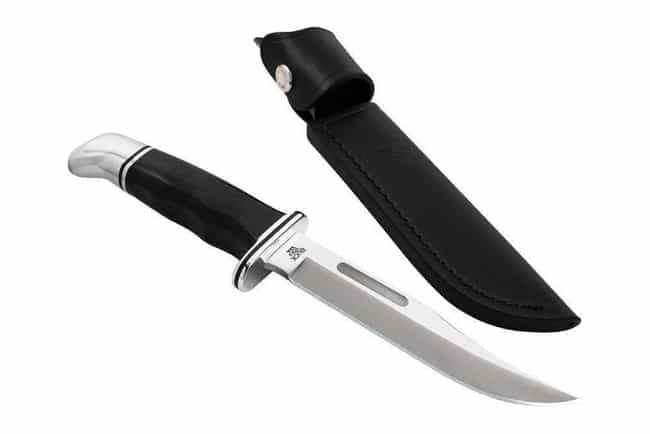 Price: $47.63 at Walmart
Details: This incredibly sharp and sturdy 420C steel blade from Buck is a perfect addition to your belt. While it does cost a bit more than some of Walmart's other knives of this type, you know you're getting quality everytime you buy a Buck Knife.

Like this knife?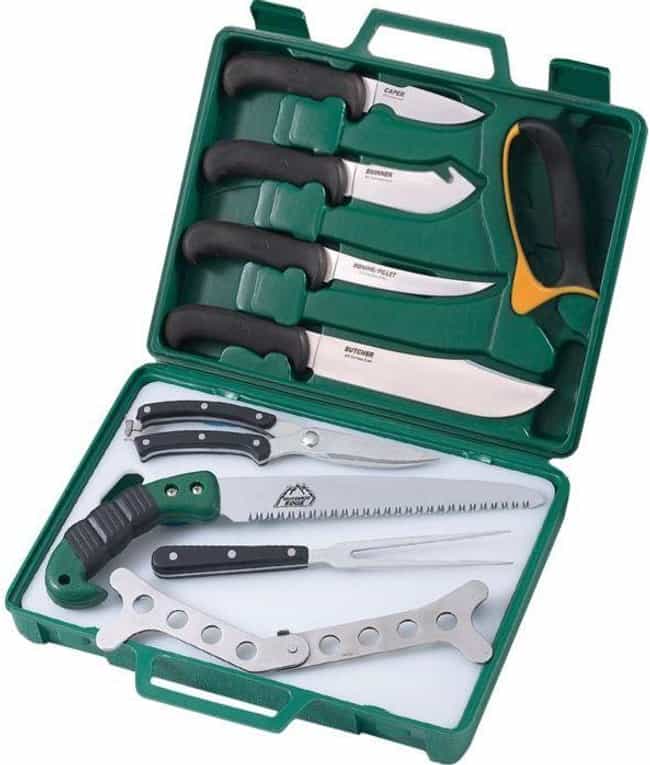 Price: $49.97 at Cabela's
Details: Outdoor Edge's game processing kit comes with absolutely every tool you will need to fully process your kill. "The kit includes a 3" caping knife, 4-1/4" skinner, 5-1/2" boning/fillet knife, 8" Bowie-style butcher knife, 10" double-ground wood/bone saw, 5-1/4" carving fork, heavy-duty game shears, 10" x 14" cutting board, three pairs of surgical gloves and a tungsten carbide V-style knife sharpener."

Like this knife?