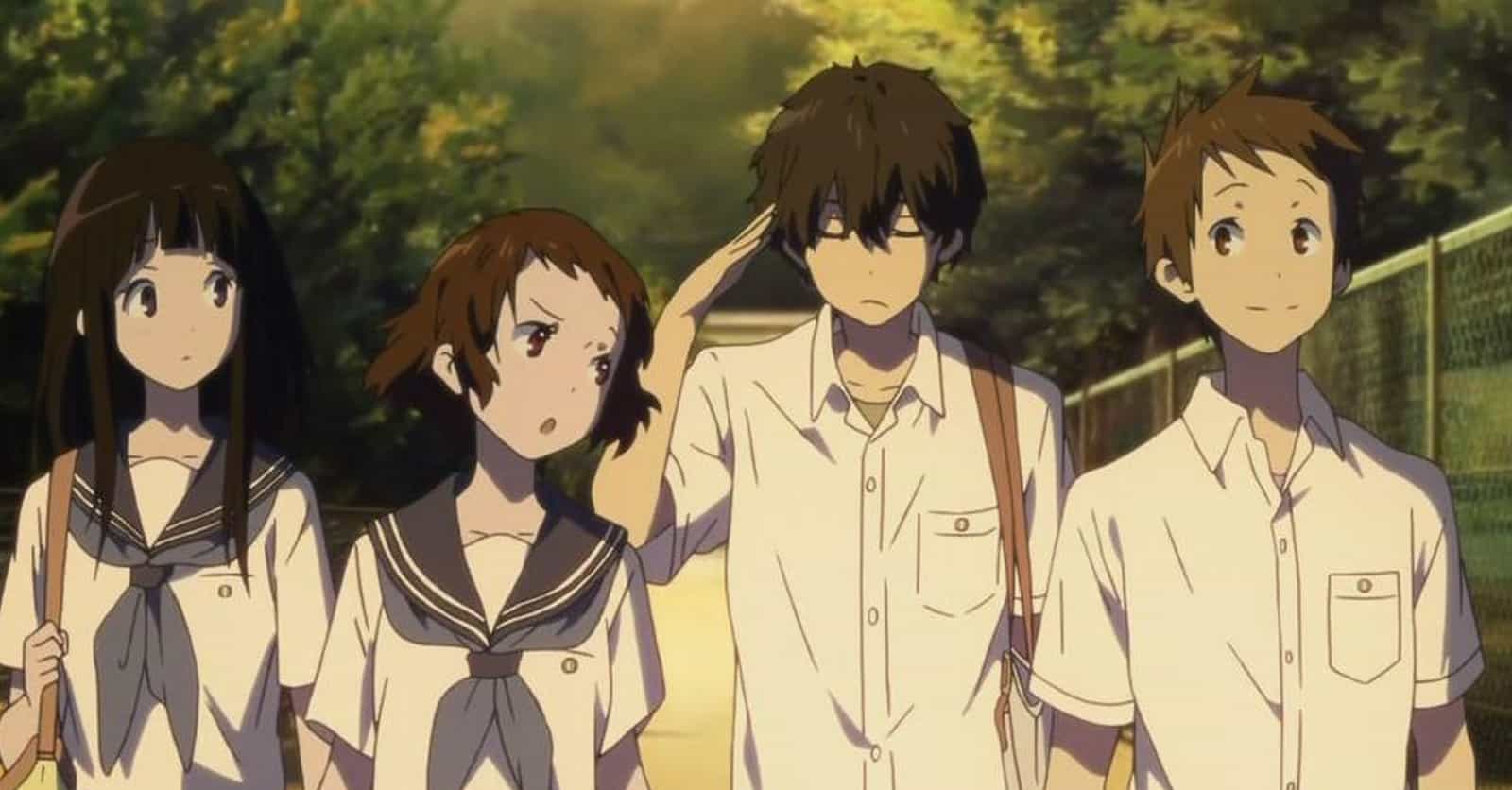 The Best Hyouka Quotes
Over 2.8K Ranker voters have come together to rank this list of The Best Hyouka Quotes
There are so many memorable quotes from the anime Hyouka, but which ones stood out to you the most? Since it's just a great anime, let's rank the best quotes from Hyouka, with the help of your votes. These memorable Hyouka quotes can be from any character in the series, whether they are a main character like Houtarou Oreki, or even a side character like Eru Chitanda or Tomoe Oreki.
Based on the Japanese mystery novel by Honobu Yonezewa, Hyouka tells the story of Houtarou Oreki, a teenager who wishes to live an anonymous high-school life, only to be pulled into a decades-old mystery after his sister asks him to join the Kamiyama High School Classic Literature Club, aka Classics Club. Houtarou and the other club members investigate the 45-year-old case, with clues left behind in an anthology called Hyouka which a former Classics Club published in the 1960s. Consisting of 22 episodes, Hyouka covered the first four novels.
Use your votes to let other fans of Hyouka know what your favorite quotes from the series are. You can also downvote any Hyouka quotes that you didn't like as much.
---
Photo: user uploaded image

"I don't care if no one likes me. I wasn't created in this world to entertain everyone."

-Oreki Houtarou

Photo: user uploaded image

"I'm not stupid. I'm just too lazy to show how smart I am."

-Oreki Houtarou

Photo: user uploaded image

"The more inexperienced you are, the more you want to show off."

-Oreki Houtarou

Photo: user uploaded image

"If I don't have to do it, I won't. If I have to do it, I'll make it "

-Oreki Houtarou

Photo: user uploaded image

"I'm not lazy, I'm just conserving energy."

-Oreki Houtarou

Photo: user uploaded image

When A Joke Becomes A Lie

"A joke only lasts for a moment, if it leaves a misunderstanding, it becomes a lie."

-Satoshi Fukube