Sports
The Best Inanimate Objects in Pro Wrestling History

2k votes
372 voters
10.9k views
16 items
List Rules Vote up the greatest inanimate objects in the history of wrestling
In the world of sports entertainment, wrestlers always get credit for their larger than life personas (and rightfully so), but what about the unsung heroes? The signature weapons, the flashy accessories, the personified knick-knacks? Here's a list of some of wrestling's greatest inanimate objects. Just a note for criteria: any weapons included in the list are signature weapons of specific wrestlers, so no tables, ladders, chairs, kendo sticks, and other common hardcore fodder.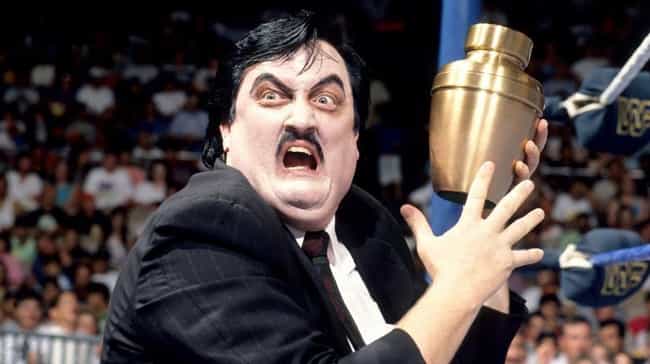 It goes without saying that one of the most iconic objects in wrestling history is Undertaker's mystical urn. The source of all of his power, Undertaker's urn would most often be seen in the hands of his manager, the late, great Paul Bearer. The mysterious object has been at the center of a number of the Phenom's storylines over the years. At
Wrestlemania
XI
, while Undertaker wrestled a match with King Kong Bundy, the urn was stolen by Kama who would go on to melt it down into a large, gold necklace. But even after that, the urn ret-urned (get it?) to its rightful place in Paul Bearer's pale, white hands. Years later, during the first ever Boiler Room Brawl, Bearer would use the enigmatic object against Undertaker, hitting him in the head and giving the match to Mankind. Since then, the urn has been stolen by Brock Lesnar, the Dudley Boys, CM Punk, and the Wyatts in various attempts at destroying the Dead Man once and for all, but year-after-year Undertaker returns at
Wrestlemania
proving time and time again why he's one of the greatest of all time.

Agree or disagree?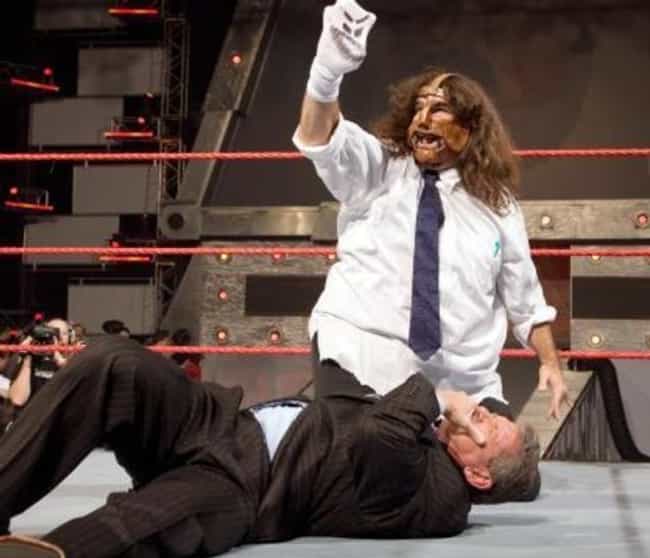 That's right, Foley's making the list twice! This time with the lovable, albeit foul-smelling, Mr. Socko! In October 1998, after a beatdown at the hands of "Stone Cold" Steve Austin, Mr. McMahon was laid up in a hospital bed, as miserable as can be. That's when Mankind burst on the scene hoping to cheer up the anguished CEO, and thus Mr. Socko was born. Needless to say, Vince wasn't entertained, but the millions of fans around the world were. Socko became a permanent fixture of Mankind's act, and would routinely return, being pulled from the waistband of Foley's sweatpants prior to every Mandible Claw going forward.

Agree or disagree?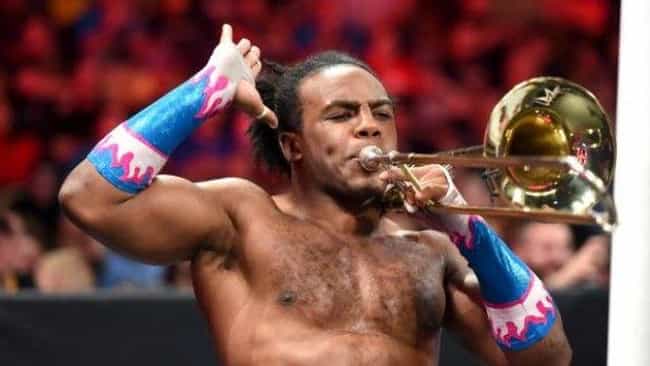 The rise of the charismatic trio known as the New Day was a slow burn at first, but as their personalities started to shine, magic began to happen. Incorporating bright colors, unicorns, crotch thrusts, and a slew of catchphrases into the act was just the tip of the iceberg, but when Xavier Woods introduced his trombone playing into the equation, the New Day reached new heights. With Xavier happily tooting away on 'Francesca' at ringside, Big E and Kofi's matches have an all new energy, some additional comedic appeal, and an easier way to clap along with a chant that has since been proven ten-fold - New… Day Rocks!

Agree or disagree?
see more on Trombone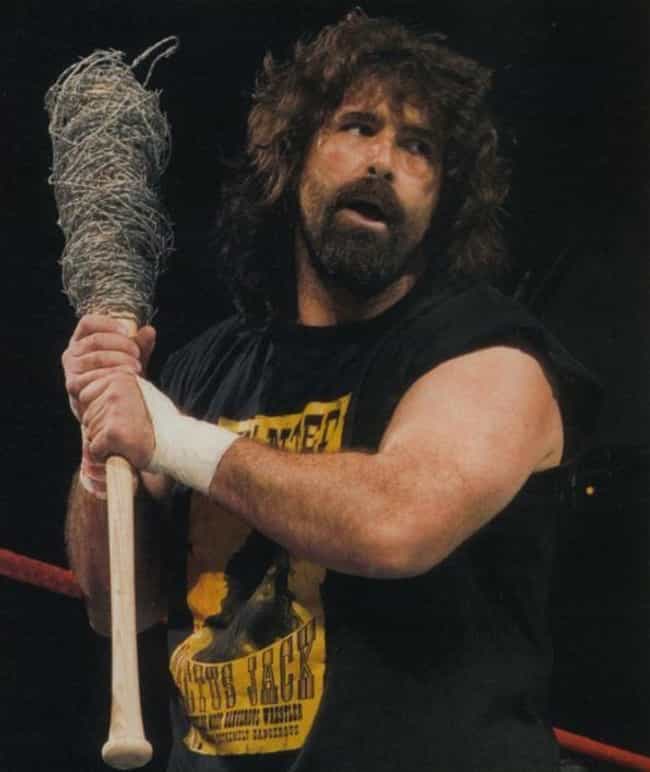 "The Hardcore Legend" Mick Foley has portrayed many personas over the years, but none more twisted, violent, and sadistic than Cactus Jack. As Cactus Jack, Foley traveled around the world wrestling in barbaric deathmatches in Japan, WCW, and ECW. But in 2004, while embroiled in a bitter feud with Randy Orton in WWE, Cactus realized he needed to harken back to his glory gory days, and reintroduce his signature weapon, a baseball bat wrapped in barbed wire now lovingly dubbed "Barbie." Sure, Barbie was used against Cactus on a number of occasions, but Mrs. Foley's baby boy always had a penchant for absorbing pain.


Agree or disagree?