bands/musicians

The Best Indian Folk Bands/Artists

98 votes
46 voters
10.7k views
7 items
Follow
Indian folk music artists list, with photos, ranked best to worst by votes. List of good indian folk music bands includes a filter so you can sort by the groups's label and what albums they've put out. This list of the top indian folk bands in the world includes all musicians who have released recordings that have gotten distribution, and is an up-to-date list. Indian folk groups and artists are shown below along with any additional genres in which their music belongs. If available, you can also see information about where all Indian folk bands on this list got started. These are truly the greatest Indian folk music bands of all time, since the most famous Indian folk music artists ever are listed, and the order is decided by actual fans of the best Indian folk music.
You can click on the Indian folk band names to see more information about that particular notable Indian folk group. If they're near the top of the best Indian folk artist list, though, then they should have at least some information available. All the top Indian folk bands named on the list also have discographies on their pages if you click on the Indian folk band names themselves.
Artists include everything from Karsh Kale to Malika Pukhraj. Your favorite artists on this list deserve to be at the top. This is what they're doing. Thumbs up artists you like -- Zubeen Garg and Kamal Heer for example.
All important, significant and iconic names in Indian folk music history deserve your votes, so make sure to choose wisely. You can only vote once on this list.
The list includes all new Indian folk bands, and if there are any missing on the list, you can always add them yourself. Just make sure they aren't already on the list and check your spelling, because this is already an accurate compilation of the best examples of Indian music, as well as a good place to start if you're asking yourself, or friends, exactly how to get into Indian folk music. Especially since the bands at the top of the list will at the very least be the best choices if you're looking for a list of good Indian folk music bands with which to start out. No point in listening to them if they aren't actually good or even half-way decent Indian folk bands.
This list answers the questions "who are the best Indian folk bands of all time?" and "who is the greatest Indian folk musician ever?"
If you know enough about the genre, please vote based on the quality of the band's music instead of just voting for the most popular Indian music bands that you might've heard of, but not really listened to closely enough to cast an informed vote.
You can change the order of the list by having your Google circles vote too. (7 items)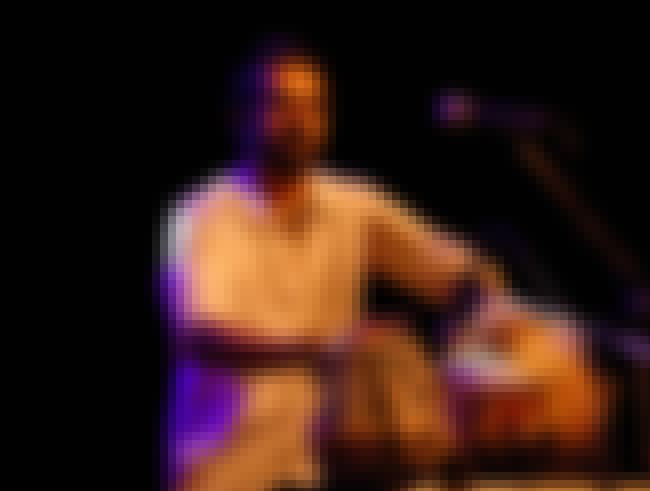 Karsh Kale is an Indian American musician, producer and composer, and is considered one of the pioneering figures in defining the Asian Underground genre by mixing disparate genres of music such as Indian classical and folk with electronica, rock, pop and ambient music. In addition to production, remixing, and DJ work, Kale is known for his tabla drumming and film composition. ...more on Wikipedia
Genres (Music): Hip hop music, Rock music, Indian classical music, Indian folk music, Electronic dance music, + more
Albums: Liberation, Breathing Under Water, Realize, Broken English, Redesign: Realize Remixed, + more
Nationality: India, United States of America
Labels: Six Degrees Records, Manhattan Records

Agree or disagree?
see more on Karsh Kale
Malika Pukhraj was a highly popular Ghazal and folk singer of Pakistan. She was generally called as "Malika" meaning "The Queen." She is extremely popular for her rendition of Hafeez Jalandhri's song, Abhi to main jawan hoon, which is enjoyed by millions not only in Pakistan, but also in India. Her popular numbers were,Lo phir basant aaya and Quli Qutub's Piya baaj piyale piya jaye na and Faiz Ahmed Faiz's Mere qatil mere dildar mere paas raho. ...more on Wikipedia
Genres (Music): Ghazal, Indian folk music
Nationality: Pakistan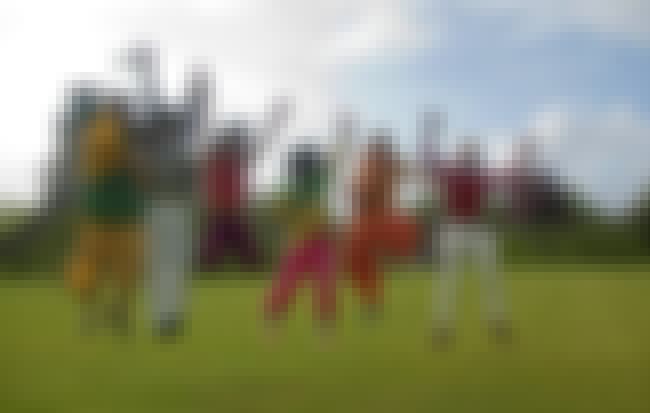 Swarathma is a Bangalore based Indian Folk/fusion band. The current line up features Vasu Dixit, Pavan Kumar KJ, Varun Murali, Sanjeev Nayak and Jishnu Dasgupta. The band's sound draws from Indian Folk and Classical Music, blending it with Western sounds like Blues Rock and Reggae. Their lyrics are inspired by personal journeys as well as social and political themes. Swarathma has released two full-length studio albums, the self-titled Swarathma and Topiwalleh as well as several singles and music videos. They were featured on the cover of Rolling Stone magazine's India edition as well on their list of 25 Hottest Indian Bands. They swept the annual Jack Daniels Indian Rock Awards 2009, ...more on Wikipedia
Genres (Music): Indian folk music
Albums: Swarathma
Labels: EMI
Career Began: Mysore, India

Agree or disagree?
Tahira Syed is a Pakistani ghazal and folk singer. Her repertoire of Urdu, Punjabi and Pahari folk songs have made her a popular singer. ...more on Wikipedia
Genres (Music): Ghazal, Indian folk music
Nationality: Pakistan