Watchworthy
The Best Industry Documentary Series
Updated July 7, 2020
13 votes
5 voters
18 items
List Rules Vote up the best documentary series about how things are made that have aired on television.
The best documentaries about industry can be fascinating even if you've never wondered where your toaster came from or how skyscrapers are built. The best industry documentary series ever shown on television range from simple and mesmerizing explanations of how things are made to in-depth looks at how the world of commerce works. If you've been looking for the best industry documentaries to add some fascinating education to your TV nights, this list of the best industry documentary series of all time will help you figure out what needs to go into your queue.
How It's Made might be one of the most recognizable and approachable industry documentary series. Each episode follows the production process of several household items, from simple foods like bread and gummy worms to surprising things like shopping carts. Food production is a big focus for many industry documentary series, with shows such as How'd That Get On My Plate? and Food Factory explaining how our favorite snacks end up on shelves. Buildings and infrastructure are other popular subjects of industry documentaries, with shows like MegaStructures and Extreme Engineering explaining the work that goes into the places we live and things we drive on.
Which shows do the best job sharing how the world around us runs? Vote up the best industry documentary shows and add any documentary series about industry that are missing.
Data-driven recommendations based on voting from over 40 million monthly visits to Ranker.
Try the free app
Industry: Mass Production, Manufacturing
Cool Stuff: How It Works is a multi-part documentary television mini-series that premiered in 2007 on the Discovery Channel. The program is based on an existing book about how "Modern Marvels" actually work. The show is hosted by Steve Truitt. It is produced by Sydney-based Beyond Television Productions, the creator of the successful Discovery Channel series MythBusters and Prototype This!. ...more on Wikipedia
Premiered: 2007
Is this an interesting documentary?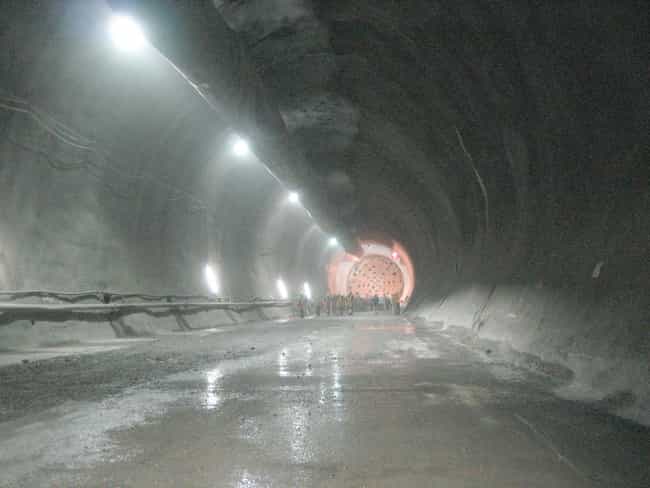 Industry: Engineering
Extreme Engineering is a documentary television series that airs on the Discovery Channel and the Science Channel. The program features futuristic and ongoing engineering projects. The series' ninth season finished airing in July 2011. Danny Forster first hosted the series in season 4 and has been the host since season 6. ...more on Wikipedia
Premiered: 2003
Is this an interesting documentary?
Where to watch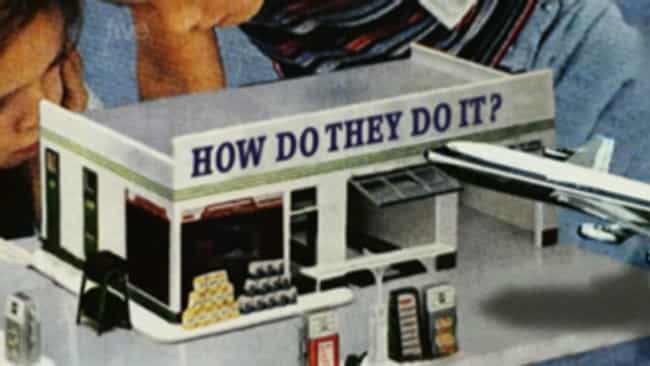 Industry: Manufacturing
How Do They Do It? is a television series produced by Wag TV for Discovery Channel. Each programme explores how 2 or 3 ordinary objects are made and used. The show's slogan is "Behind the ordinary is the extraordinary." The series is broadcast throughout the world on various Discovery-owned networks including: Discovery Channel, Science Channel, DMAX and Quest in the United Kingdom; Science Channel in the United States; Discovery Channel in Asia, Australia, Belgium, Canada, France, Spain, Switzerland, and the Netherlands; Discovery Channel and Discovery Science in Italy. Series 1 and 2, which were co-produced with Rocket Surgery Productions, were narrated by Rupert Degas; series 3 and 4 were ...more on Wikipedia
Actors: Rupert Degas, Robert Llewellyn
Premiered: 2006
Is this an interesting documentary?
Where to watch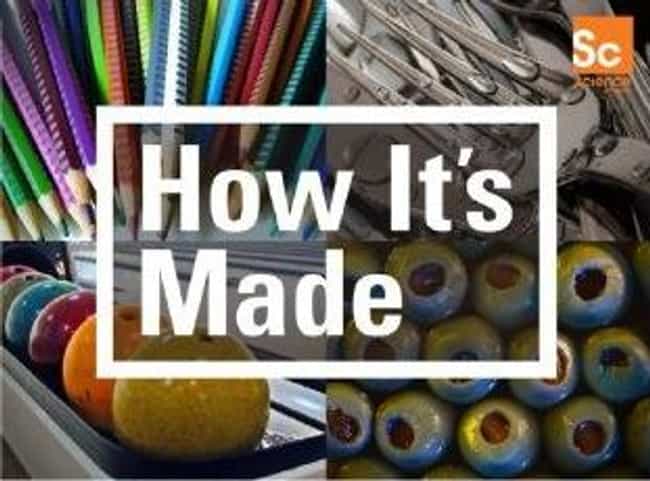 Industry: Manufacturing
How It's Made is a documentary television series that premiered on January 6, 2001 on Discovery Channel in Canada, and Science in the U.S. It's also being aired on Discovery Family. The program is produced in the Canadian province of Quebec by Productions MAJ, Inc. and Productions MAJ 2. In the UK it is broadcast on Discovery Channel, Quest, and DMAX. ...more on Wikipedia
Actors: Mark Tewksbury, Lynne Adams, Brooks Moore, June Wallack, Lynn Herzeg
Premiered: 2001
Is this an interesting documentary?
Where to watch