Smarts
The Best Intelligent Sci-Fi Movies of All Time

2k votes
265 voters
5.6k views
35 items
List Rules Vote up the best intelligent movies, or those that are smart, clever, etc.
An intelligent sci-fi movie isn't necessarily hard to come by, but in a sea of thousands of alien-wrangling and space-ship-flying films, they can certainly be overlooked for their wit and progressive thinking. In other words, plenty of clever and thought-provoking sci-fi flicks are out there, many of which may change how you view the genre—while some may even make you think twice about the existence of extraterrestrial beings. In short, these aren't your average, quintessential sci-fi films.
Of course, it's not just how convincing or thought-provoking a movie is that makes it intelligent. Even the best sci-fi movies can miss the mark here. Whether it's the general storyline or even the setting, such as a dystopian wasteland set 30 years in the future, a sci-fi film can boast intelligence and cleverness in a variety of ways. Take 12 Monkeys for instance. While time travel was nothing a movie hadn't done at the time, the film's screenplay, dialogue, and setting (not to mention the acting) all work hand-in-hand to make it one hell of a mind-boggling journey. But is it the best sci-fi movie of its kind?
Be the deciding factor here and vote up your favorite intelligent sci-fi movies below, while voting down any films you feel aren't as smart or cerebral as the next. You can also add your own choices to the list.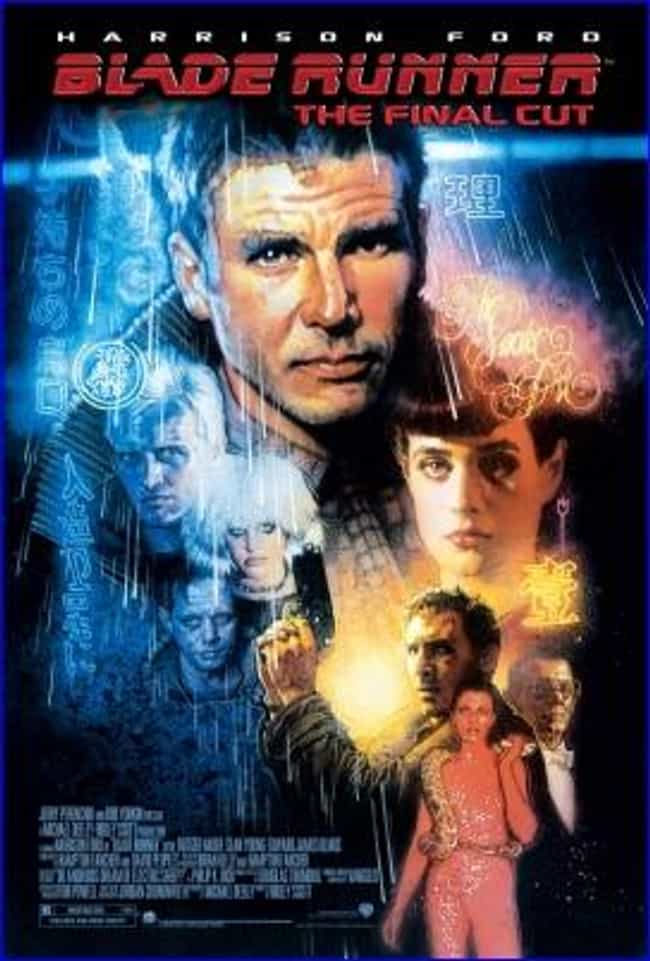 Blade Runner is a 1982 American neo-noir dystopian science fiction film directed by Ridley Scott and starring Harrison Ford, Rutger Hauer, Sean Young, and Edward James Olmos. The screenplay, written by Hampton Fancher and David Peoples, is a modified film adaptation of the 1968 novel Do Androids Dream of Electric Sheep? by Philip K. Dick. The film depicts a dystopian Los Angeles in November 2019, in which genetically engineered replicants, which are visually indistinguishable from adult humans, are manufactured by the powerful Tyrell Corporation as well as by other "mega-corporations" around the world. The use of replicants on Earth is banned and they are exclusively utilized for dangerous ...more on Wikipedia
Actors: Harrison Ford, Daryl Hannah, Sean Young, Rutger Hauer, Edward James Olmos, + more
Released: 1982
Directed by: Ridley Scott

Is this a good movie?
see more on Blade Runner
The Matrix is a 1999 American-Australian science fiction action film written and directed by The Wachowskis, starring Keanu Reeves, Laurence Fishburne, Carrie-Anne Moss, Hugo Weaving, and Joe Pantoliano. It depicts a dystopian future in which reality as perceived by most humans is actually a simulated reality called "the Matrix", created by sentient machines to subdue the human population, while their bodies' heat and electrical activity are used as an energy source. Computer programmer "Neo" learns this truth and is drawn into a rebellion against the machines, which involves other people who have been freed from the "dream world". The Matrix is known for popularizing a visual effect known ...more on Wikipedia
Actors: Keanu Reeves, Hugo Weaving, Carrie-Anne Moss, Laurence Fishburne, Gloria Foster, + more
Released: 1999
Directed by: Andy Wachowski, Lana Wachowski

Is this a good movie?
see more on The Matrix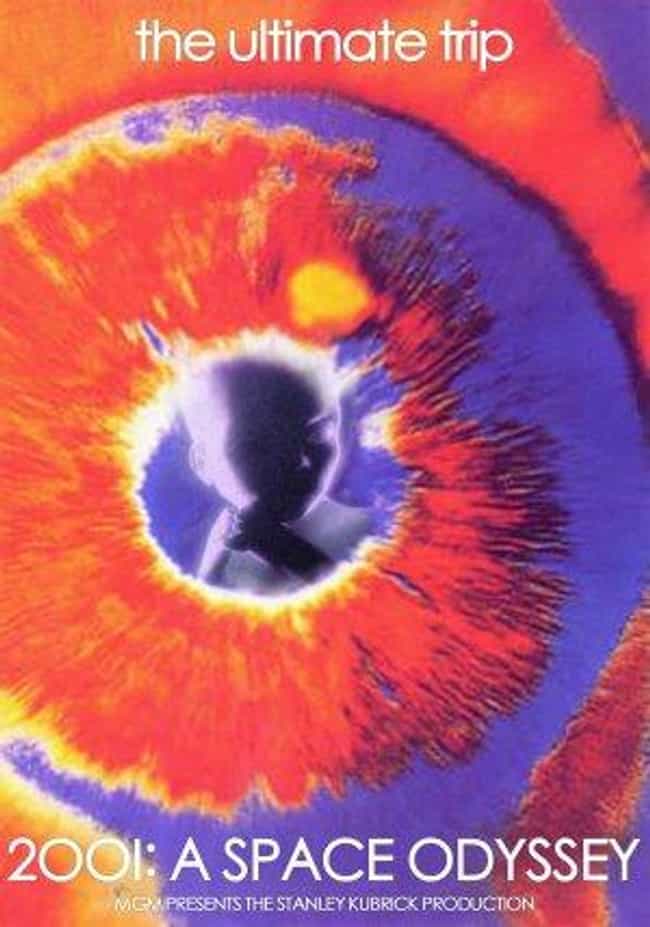 2001: A Space Odyssey is a 1968 epic science fiction film produced and directed by Stanley Kubrick. The screenplay was written by Kubrick and Arthur C. Clarke, and was partially inspired by Clarke's short story "The Sentinel". Clarke concurrently wrote the novel 2001: A Space Odyssey, which was published soon after the film was released. The film follows a voyage to Jupiter with the sentient computer Hal after the discovery of mysterious black monoliths affecting human evolution. The film deals with the themes of existentialism, human evolution, technology, artificial intelligence, and extraterrestrial life. It has been noted for its scientifically accurate depiction of space flight, ...more on Wikipedia
Actors: Arthur C. Clarke, Leonard Rossiter, Ed Bishop, Keir Dullea, Gary Lockwood, + more
Released: 1968
Directed by: Stanley Kubrick

Is this a good movie?
see more on 2001: A Space Odyssey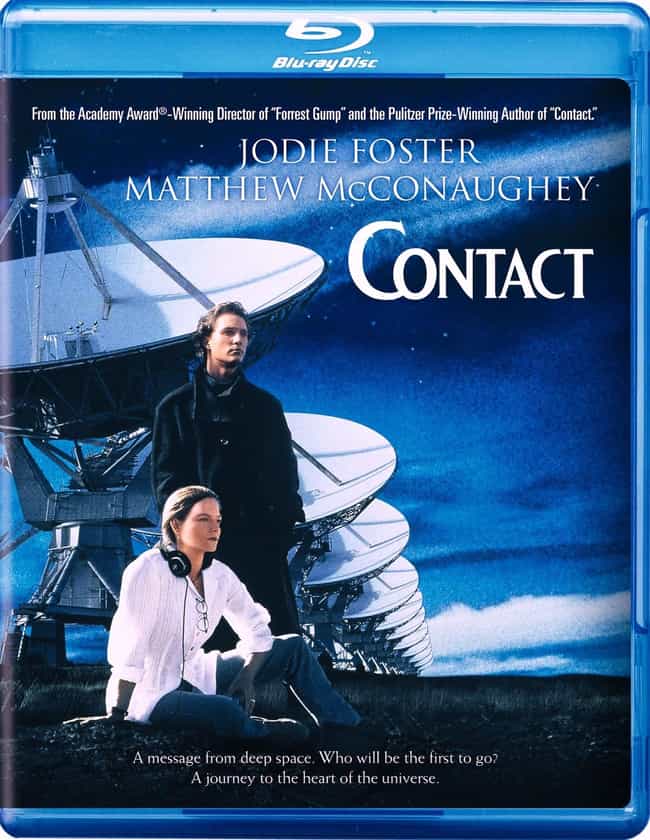 Contact is a 1997 American science fiction drama film directed by Robert Zemeckis. It is a film adaptation of Carl Sagan's 1985 novel of the same name; Sagan and his wife Ann Druyan wrote the story outline for the film. Jodie Foster portrays the film's protagonist, Dr. Eleanor "Ellie" Arroway, a SETI scientist who finds strong evidence of extraterrestrial life and is chosen to make first contact. The film also stars Matthew McConaughey, James Woods, Tom Skerritt, William Fichtner, John Hurt, Angela Bassett, Jake Busey, and David Morse. Carl Sagan and Ann Druyan began working on the film in 1979. Together, they wrote a 100+ page film treatment and set up Contact at Warner Bros. with Peter ...more on Wikipedia
Actors: Matthew McConaughey, Jodie Foster, Jay Leno, John Hurt, James Woods, + more
Released: 1997
Directed by: Robert Zemeckis

Is this a good movie?
see more on Contact