Food
The Best Subscription Boxes for International Snacks

Updated February 25, 2020
484 votes
182 voters
15.8k views
10 items
List Rules Upvote the best boxes for foreign snacks
If you're ready to take your snacking to the next level, the one of these international snacks subscription boxes is your ticket to the best snacks the world has to offer. Here you'll find foreign snacks crates curated to help you learn about different countries around the globe via everyone's favorite activity: snacking. These international snacks bundles offer everything from the chance to relive the joys of the country of your origin to the opportunity to learn about brand new cultures.
Whether you're into one of a kind artisan Japanese snacks you won't find anywhere else or are on a quest to discover the best chocolate in the world, one of these monthly crates has got you covered. They're also a great way to teach your kids or yourself about various cultures, as some of them even include info about their country of origin.
Be sure and vote on your favorites to help point others in the direction of the best foreign snacks subscriptions and boxes from around the world. From Asian snacks to European treats, this list has them all.
Universal Yums is a really cool way to teach your kids (or yourself) about different cultures around the world via their food. Every month you'll receive a box full of snacks from a different country, complete with a fun educational booklet with info about the location from wince they came.
A reviewer on UniversalYums says:
Love how excited my son gets when this box comes in! It brings my whole family around the table, which doesn't happen too often.
$14- $39/month depending on subscription size + Free U.S. shipping
Is this worth the monthly subscription?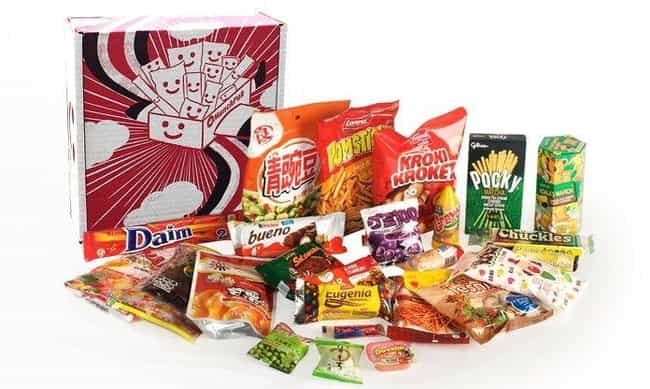 Perhaps the ultimate snacking destination, MunchPak offers a super customizable plan where you can chose to have 5-20 snacks delivered on a monthly or even weekly basis. During the course of the quiz you take at sign up, just choose the foreign snacks option and tell them which flavors you're into. Then sit back and enjoy some of the best snacks from all around the globe.
user Ohayookasan on Instagram says:
@munchpak offers a fantastic variety of yummy snacks from around the world! Three box size options and the ability to customize what you get! They're awesome!
Is this worth the monthly subscription?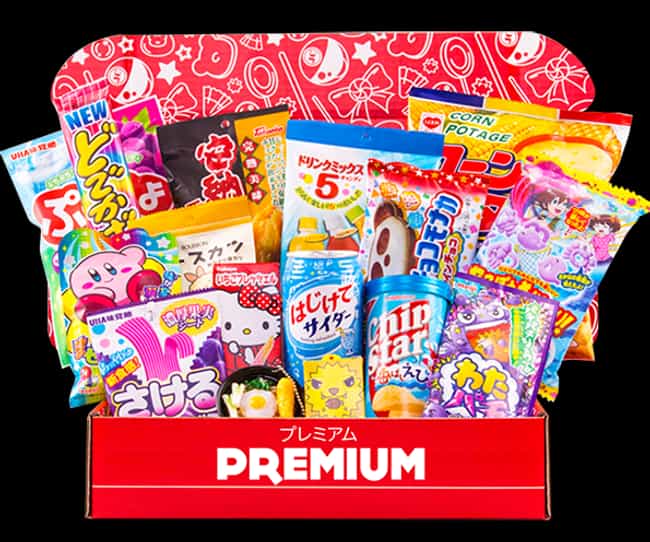 With Japan Crate, you'll enjoy a variety of monthly Japanese snacks ranging from Kawaii themed items to udon noodles, depending on which crate you chose! Chose from boxes offering 5-15 items, diy kits, and in some cases even a drink.
User Lawrence B on Cratejoy says:
Great variety, and good value for the price. First shipment arrived promptly and in great condition. Box comes with a pamphlet describing each product and translating the instructions, along with a recipe suggestion using a couple of the products.
Is this worth the monthly subscription?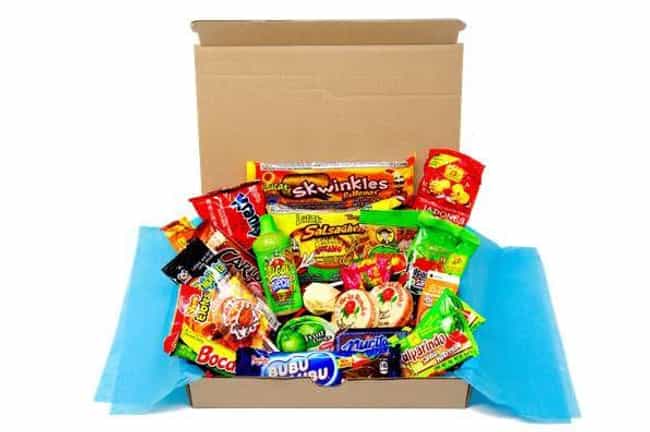 Enjoy the best snacks and candy Mexico has to offer each month with a box packed full of 10-20 items depending on which subscription plan you chose. With boxes starting as low as $5.99, Mexicrate is one of the best priced subscriptions around.
Margaret P on Cratejoy writes:
I absolutely love these boxes at first I signed up for the month to month but it was so good I came back and signed my daughter up for the 3 month subscription it's so addicting I share with my friends even though I want it all to myself :)
Is this worth the monthly subscription?