Entertainment
The Best Isabel Glasser Movies

51 votes
33 voters
2.3k views
8 items
List Rules Vote for your favorite movies, regardless of critic reviews or how big the role was.
List of the best Isabel Glasser movies, ranked best to worst with movie trailers when available. Isabel Glasser's highest grossing movies have received a lot of accolades over the years, earning millions upon millions around the world. The order of these top Isabel Glasser movies is decided by how many votes they receive, so only highly rated Isabel Glasser movies will be at the top of the list. Isabel Glasser has been in a lot of films, so people often debate each other over what the greatest Isabel Glasser movie of all time is. If you and a friend are arguing about this then use this list of the most entertaining Isabel Glasser films to end the squabble once and for all.
If you think the best Isabel Glasser role isn't at the top, then upvote it so it has the chance to become number one. The greatest Isabel Glasser performances didn't necessarily come from the best movies, but in most cases they go hand in hand.
This list below has a variety of films in it, from The Enemy Within to Second Chances.
"This list answers the questions, "What are the best Isabel Glasser movies?" and "What are the greatest Isabel Glasser roles of all time?"
Pure Country is a 1992 American dramatic musical western film directed by Christopher Cain and starring George Strait in his acting debut, with Lesley Ann Warren, Isabel Glasser and Kyle Chandler. The film was considered a box office bomb, however the soundtrack was a critical success and to the date is Strait's best selling album. The film was followed by a sequel in 2010 titled Pure Country 2: The Gift. ...more on Wikipedia
Actors: George Strait, Lesley Ann Warren, Kyle Chandler, Rory Calhoun, John Doe, + more
Released: 1992
Directed by: Christopher Cain
Agree or disagree?
see more on Pure Country
Forever Young is a 1992 film with elements of romance, drama and science fiction, directed by Steve Miner, starring Mel Gibson, Elijah Wood and Jamie Lee Curtis. The screenplay was written by J. J. Abrams from an original story, "The Rest of Daniel". The original music score is composed by Jerry Goldsmith. The film is marketed with the tagline "Time waits for no man, but true love waits forever." ...more on Wikipedia
Actors: Mel Gibson, Jamie Lee Curtis, Elijah Wood, Walton Goggins, George Wendt, + more
Released: 1992
Directed by: Steve Miner
Agree or disagree?
see more on Forever Young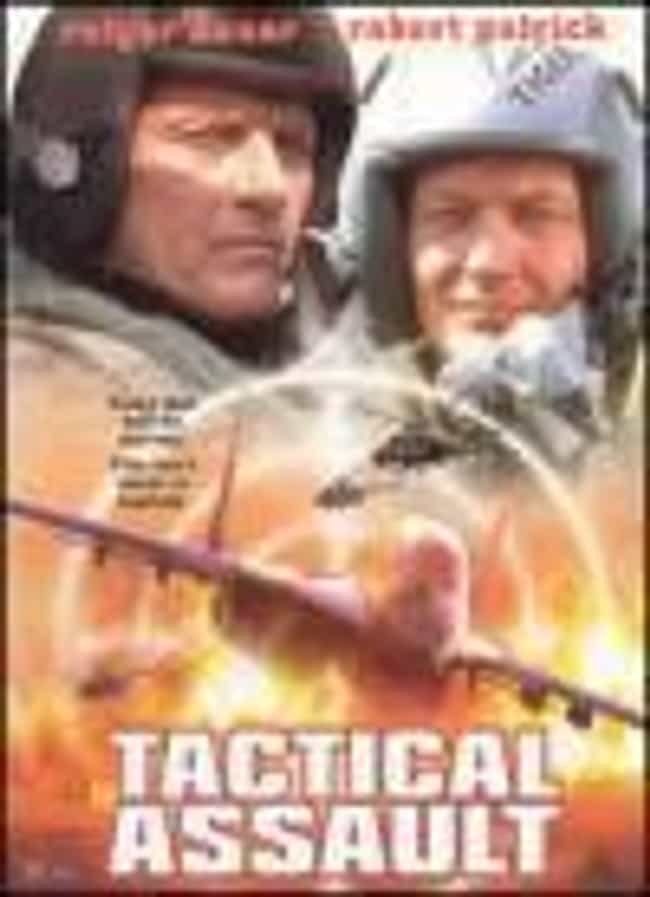 Tactical Assault is a 1998 action/adventure film starring Rutger Hauer, Robert Patrick, Isabel Glasser and Dey Young. It was directed by Mark Griffiths and written by David Golden. ...more on Wikipedia
Actors: Rutger Hauer, Robert Patrick, Ken Howard, Wendy Benson-Landes, Dey Young, + more
Released: 1998
Directed by: Mark Griffiths

Agree or disagree?
Mother is a 1996 comedy-drama film directed by Albert Brooks, and was co-written by Brooks with Monica Johnson. The film stars Brooks and Debbie Reynolds. ...more on Wikipedia
Actors: Lisa Kudrow, Debbie Reynolds, Albert Brooks, John C. McGinley, Vanessa A. Williams, + more
Released: 1996
Directed by: Albert Brooks
Agree or disagree?
see more on Mother