Anime Underground The 15 Greatest Isekai Anime You Should Be Watching

44.1k votes
11.9k voters
413.5k views
15 items
List Rules Vote up the isekai anime that make you feel transported.
Isekai is a genre of fantasy anime where a character travels from the world they know to an unfamiliar one. Typically, isekai series will place a person in a magical realm of fantasy and/or terror, though occasionally it happens in reverse. The Devil Is a Part-Timer!, for instance, shows what happens when Satan must adjust to life in Tokyo - which means getting a job in fast food. Some isekai anime, like Sword Art Online and Log Horizon, take place in virtual worlds or MMORPGs, while others feature real worlds with real people living in them.
When it comes to the best isekai anime, the finest series present viewers with worlds just as compelling as any protagonist. If you're looking for an anime to transport you to another world, try one of these.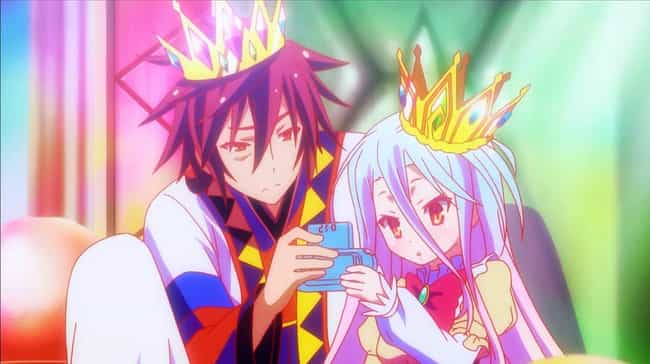 No Game No Life gets to the point immediately with its name alone. While they are incredible gamers, Sora and Shiro lack the skills to accomplish anything meaningful in their current world. In fact, they're so wracked with social anxiety that most of the time they can barely leave the house. Their lives change for the better when they get the chance to live in Disboard, a world where gaming determines every interaction and transaction.
There, they become wildly successful beyond anything they imagined possible in their old world, achieving royal status and uniting the warring factions of Disboard through gaming.
Also Ranked
#21 on The Best Anime Series of All Time
#17 on The Best Fantasy Anime of All Time
#10 on Which Anime Universe Would You Want To Live In?
#16 on The Best Anime on Crunchyroll
Is this anime awesome?
see more on No Game No Life
The Devil Is A Part-Timer!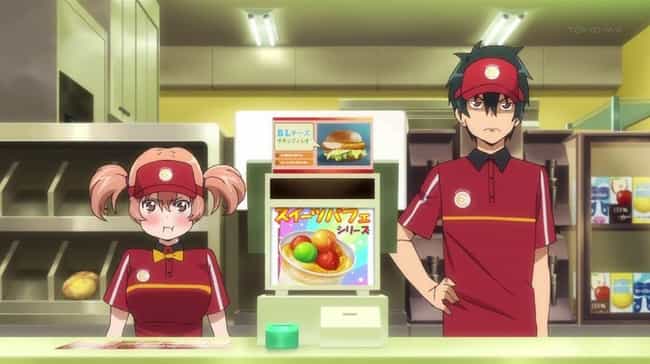 The Devil Is a Part-Timer! is an isekai anime unlike any other. Rather than dealing with a human transported to a magical world, this anime features Satan himself trapped in the human realm without any of his demonic powers.
To survive, he starts working at a fast-food restaurant - a far cry from his former role as the lord of all evil.

Is this anime awesome?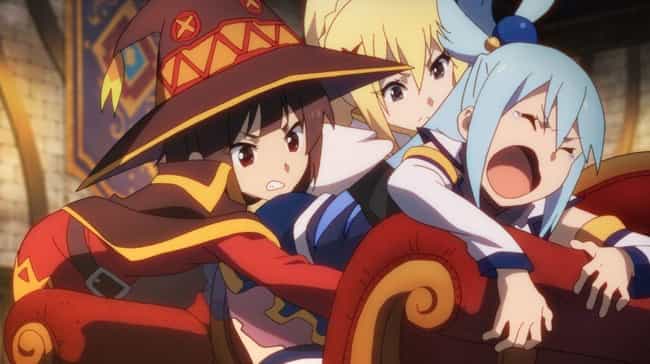 When high school student Kazuma Satou dies, he gets two options: go to heaven, or be reincarnated in a fantasy world that strongly resembles the video games he plays. An avid gamer who wants to experience the real version of his passion, Kazuma chooses the latter option. But instead of being able to fight monsters and demons like he typically does, he first has to work for a living.
What follows is a hysterical take on a newcomer's experience in a strange world - one he thought he already knew so well.
Also Ranked
#25 on Which Anime Universe Would You Want To Live In?
#30 on The Best Anime on Crunchyroll
#37 on The Best Shonen Jump Anime of All Time
#28 on The Best Anime to Watch While You're Stoned
Is this anime awesome?
see more on KonoSuba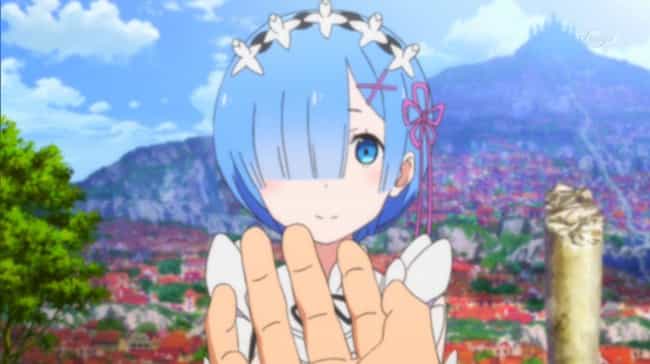 Subaru Natsuki's ordinary life kicks into high gear when he gets dragged into a dangerous alternate world where he immediately falls under attack. With no means of defending himself, Subaru looks finished - until he's rescued by a beautiful witch named Satella. To thank Satella for her help, Subaru agrees to help her find a missing insignia - but just after they find it, they're murdered, then brought back to life in this strange new world.
Why has Subaru been brought here? What secrets is Satella keeping? You'll only know if you tune in to Re:Zero.

Is this anime awesome?